South-South and Triangular Cooperation
South-South cooperation refers to development cooperation between fellow countries of the Global South. Triangular cooperation includes a developed country, which supports South-South initiatives. We work on both forms of cooperation in the field of intellectual property (IP).
Simply put: a large part of the South is now able and ready to contribute to its own development. An important number of countries in the South have developed significant technological capabilities and know-how and learned to harness the power of science, technology and innovation as an engine for development. This in turn has led to the rise of innovative, tailor-made, potentially transferable and adaptable solutions to address common Southern development challenges in the field of IP.
Developing countries are no longer viewed simply as recipients of technology innovations and know-how but also as sources thereof. Recognized by the UN as a key means of effecting technical cooperation, South-South cooperation has therefore become increasingly important in recent years as a way to share knowledge, experiences, know-how, solutions and technologies.
Our role is largely that of a catalyst, spurring on promising home-grown initiatives and facilitating the mutually-beneficial exchanges that underpin South-South cooperation.
Our work on South-South cooperation is guided by the WIPO Convention, as well as the Organization's Development Agenda principles, and our Medium-Term Strategic Plan (2016-21)
, approved by member states. This comprehensive framework ensures a cross-cutting and inclusive approach to development cooperation throughout our activities in the field of IP.
Activities
All of our various activities are carried out at the request of member states.
Project monitoring
In the spirit of our work as a facilitator of South-South and triangular cooperation, we monitor, document and report on WIPO activities in this area. The full list of WIPO activities generated through monitoring can be found in the "Resources" section.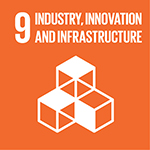 South-South cooperation is at the heart of the SDGs. We work to ensure effective implementation of the SDGs, with a particular focus on the innovation component of SDG 9.

Resources
Background
In Argentina in 1978, the Buenos Aires Plan of Action (BAPA)
was adopted during the UN Conference on Technical Cooperation among Developing Countries. This initiative formed the basis for South-South cooperation as we know it today.
To mark the 30th anniversary of BAPA, the UN General Assembly convened the Nairobi High Level Conference on South-South Cooperation in 2009. The Conference affirmed that South-South cooperation should be guided by developing countries.
Related links