Intellectual Property and Frontier Technologies
The last two decades have seen an explosion of technologies that are transforming how we work and live in an increasingly interconnected digital world. The emergence and merging of frontier technologies is at the heart of what is sometimes termed Fourth Industrial Revolution or Industry 4.0. Frontier technologies are changing how we do business, how we innovate and create and the rate of change is increasing exponentially.
WIPO IP and Frontier Technologies Factsheet
Frontier technologies provide opportunities for economic growth. In order to harness these opportunities for all, we need to ensure that the intellectual property (IP) system continues to foster innovation and creation and that the systems for IP administration evolve.
The field of frontier technologies is rapidly evolving and although there is no agreed definition for this concept. Frontier technologies share some common features. They operate at the intersection of radical scientific developments and real-world implementation. Furthermore, they are changing the way we communicate, solve problems, provide goods and services, create and do business. Frontier technologies could be described as advanced technology that can address global issues.
Examples of frontier technologies
Frontier technologies include:
digital technologies, such as the Internet of things (IoT), blockchain, the metaverse, artificial intelligence (AI), big data and cloud computing
physical technologies, such as autonomous driving, 3D printing and hardware innovations and
biological technologies such as genetic engineering, human augmentation and the brain-computer-interface.
Frontier technologies are more than just AI
While AI is currently the most prolific new technology in terms of the number of patent applications and granted patents, the Internet of things is estimated to be the largest in terms of market size. It is followed, again in market size, by big data technologies, robotics, AI, 3D printing and the fifth generation of mobile services (5G).
Data and intangible assets are the bedrock of our new, digitalized world. IP is rapidly gaining increasing importance over physical assets.
The IP system that we have today was developed with a focus on human creation and innovation and to encourage the development of technologies that enabled production process and trade of physical products. The IP system was also designed when the speed of innovation and creation was much slower than it is today.
One of the important tasks that we face today is to ensure that the current IP system continues to promote innovation in the age of frontier technologies.
In the new digital age, innovation and creation are happening much faster. The number of IP filings are increasing rapidly but also subject to more volatile ups and downs. Markets are globalizing and intangible assets are flowing much more freely across borders.
Frontier technologies have the potential to make IP and the IP system easier to access, more efficient and more understandable.
At WIPO, the IP and Frontier Technologies Division primarily aims to facilitate discussion and knowledge building among Member States and other stakeholders on the impact of frontier technologies on IP to support well-informed policy choices and to provide practical tools and guidance to help us all navigate IP questions in the new digital world.
The WIPO Conversation on IP and Frontier Technologies is the main strand to that engagement.
We also develop practical guidance and tools relating to frontier technologies and IP and assist in the knowledge transfer and technology adaptation of platforms and tools for IP administration that utilize frontier technologies.
Registration for the Seventh Session of the WIPO Conversation – Intellectual Property and the Metaverse" on March 29 and 30, 2023 is open now.
To allow as wide participation as possible, the event is held in a hybrid form. Due to an unstable sanitary situation, onsite presence will be limited to official representatives of the WIPO Member States and Observers.
Virtual participation is open to all and there will be plenty of options to participate actively with questions and interventions.
WIPO Conversation – ip and the metaverse
March 29 and 30, 2023
Registration for the Seventh session of the WIPO Conversation "Intellectual Property and the Metaverse" is now open.
The WIPO Conversation on IP and Frontier Technologies
The WIPO Conversation on IP and Frontier Technologies provides an open, inclusive forum to engage with and facilitate discussion and knowledge building among the widest possible set of stakeholders on the impact on IP of frontier technologies, including artificial intelligence (AI). The Conversation provides stakeholders with a leading, global forum to discuss the impact of frontier technologies on IP rights in this fast moving and complex field.
WIPO generally holds two sessions of the Conversation each year in a format that allows the widest possible global audience to participate. Topics of the Conversation include the uses and applications of frontier technologies to assist IP Offices and IP owners as well as more conceptual policy based discussions.
Past sessions of the WIPO Conversation focused on AI, data and frontier technologies in IP administration.
The seventh session of the WIPO Conversation will take place on March 29 and 30, 2023 in a hybrid format. It will take a deep dive into the metaverse and its implications for the IP system.
Frontier technologies and WIPO's scope of work
These are just a few areas of WIPO's work on IP and frontier Technologies in our expanding scope.
Frontier technologies news
From stories, to reports, news and more, we publish content on the topics most discussed in the field of IP and frontier technologies.
While the metaverse is still developing, it has gained a foothold in a number of sectors and is expected to expand and become an ever richer environment for users. For brand owners, protecting their brands in the metaverse will be critical, and getting ready to play in the new meta sandbox will require a legal strategy.
Saar Safra, CEO of Israeli start-up Beewise, is on a mission to save bees − and at scale − using artificial intelligence (AI), computer vision and robotics. Mr. Safra explains how Beewise's high-tech solution is helping to save the world's bees. He also discusses the role that intellectual property (IP) plays in supporting small companies like Beewise, which are working to tackle some of the world's most pressing challenges.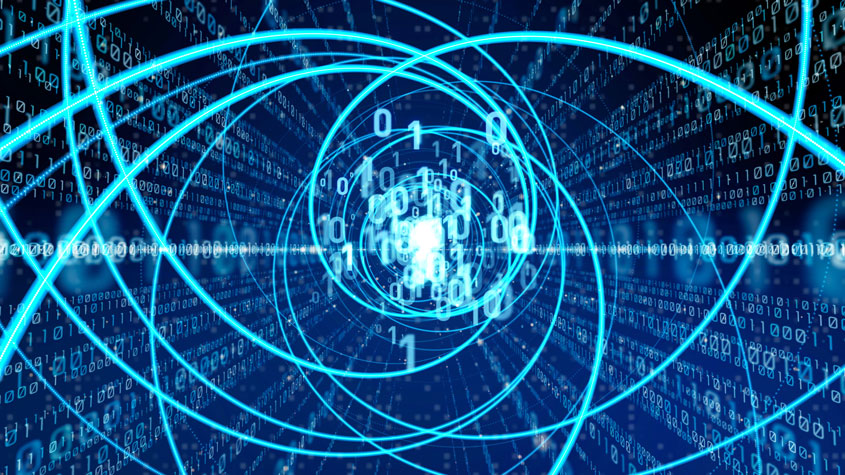 As we transition to the digital economy, and seek new approaches to digital governance, the time is ripe to re-visit the philosophical underpinnings of the modern market economy.
Related links
IP services
Knowledge
Cooperation and Policy