Artificial Intelligence and Intellectual Property
Artificial intelligence (AI) is increasingly driving important developments in technology and business. It is being employed across a wide range of industries with impact on almost every aspect of the creation. The availability of large amounts of training data and advances in affordable high computing power are fueling AI's growth. AI intersects with intellectual property (IP) in a number of ways.
There is no universal definition of artificial intelligence (AI). AI is generally considered to be a discipline of computer science that is aimed at developing machines and systems that can carry out tasks considered to require human intelligence. Machine learning and deep learning are two subsets of AI. In recent years, with the development of new neural networks techniques and hardware, AI is usually perceived as a synonym for "deep supervised machine learning".
Machine learning uses examples of input and expected output (so called "structured data" or "training data"), in order to continually improve and make decisions without being programmed how to do so in a step-by-step sequence of instructions. This approach mimics actual biological cognition: a child learns to recognize objects (such as cups) from examples of the same objects (such as various kinds of cups). Today application of machine learning are widespread including email spam filtering, machine translation, voice, text and image recognition.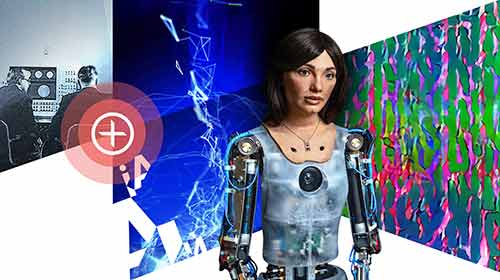 Watch the archived version of the Exhibition