2019 Review: WIPO Arbitration and Mediation Center
April 8, 2020
Domain Name Dispute Resolution
Trademark owners filed a record 3,693 cases under the Uniform Domain Name Dispute Resolution Policy (UDRP) with WIPO's Arbitration and Mediation Center in 2019 as businesses acted to counter abuses of their trademarks in the Domain Name System. (Annex 1)
Having created the UDRP twenty years ago, WIPO on October 21, 2019 commemorated the UDRP's milestone with a Conference at its Headquarters in Geneva. Over 250 brand owners, trademark practitioners, counsel, and other Internet stakeholders, including representatives from ECTA, INTA, and MARQUES, as well as ICANN, together with 140 WIPO UDRP Panelists, attended the historic event.
Opening the Conference, WIPO Director General Francis Gurry paid tribute to WIPO's UDRP panelists for their service to the cause of combating online abuse. As ICANN looks to review the UDRP in 2020, WIPO's Director General also cautioned care: "As a creative and proven solution to a global legal problem, the UDRP has helped build trust in the Internet for global commercial transactions. The UDRP effectively deals with today's proliferation of websites used for counterfeit sales, fraud, phishing, and other forms of online trademark abuse."
WIPO's 2019 caseload covered 6,298 domain names in total. Representing 77% of the generic Top-Level Domain (gTLD) caseload, cases in .COM demonstrated the continuing popularity of the legacy gTLDs. Disputes involving domain names registered in new gTLDs accounted for some 10% of the total, with disputes most commonly found in .ONLINE, .XYZ, and .WIN (Annex 2).
WIPO UDRP cases in 2019 involved parties from 122 countries, up from 109 in 2018. The U.S., with 1,132 cases filed, France (637), and the U.K. (343) remained the top three filing countries, while Switzerland (250) and Germany (216) swapped places to round out the top five. (Annex 3)
The top sectors of complainant activity were biotechnology and pharmaceuticals (13% of all decided cases), Internet and IT (13%), and banking and finance (12%). (Annex 4) Annex 5 provides the list of top WIPO UDRP filers in 2019.
Cases were decided by 282 WIPO panelists from 47 countries in 2019, and the WIPO Center administered these cases in 16 different languages.
WIPO also provides its dispute resolution services to 78 country code Top-Level Domains (ccTLDs). In an important development, the domains .CN and .中国 (China), and .UA and COM.UA (Ukraine), were added in 2019. Disputes involving domain names registered in ccTLDs accounted for nearly 480 cases, almost 13% of WIPO's 2019 caseload.
Data and privacy regulations, such as the European Union's General Data Protection Regulation (GDPR), are impacting the accessibility of registrant information in "WhoIs" domain name databases. In response to these developments, the WIPO Center makes available informal guidance for trademark owners exploring UDRP filing and it remains engaged in ICANN policy discussions on a WhoIs access solution, including a possible WIPO role.
Since the WIPO Center administered the first UDRP case in 1999, total WIPO case filings passed the 46,000 mark in 2019, encompassing over 85,000 domain names. (Annex 1)
Mediation and Arbitration of Intellectual Property Disputes
In 2019, the WIPO Center received 62 mediation, arbitration, and expert determination cases in different areas of intellectual property (IP), up slightly from last year's caseload. The WIPO Center furthermore handled 117 good-offices requests. (Annex 6)
Patent-related disputes remained the most common in WIPO's caseload, followed by information and communications technology (ICT), trademark, and copyright disputes. WIPO cases include transactions such as R&D agreements, patent licensing agreements, trademark co-existence agreements, distribution agreements, software agreements, film co-production agreements, consortium agreements and sports broadcasting agreements.
Companies, including multinationals and small- and medium-sized enterprises (SMEs), were the most frequent users of WIPO mediation and arbitration, followed by individuals, research institutions and universities, as well as copyright collective management organizations. Europe remains the most frequent location of parties (51%), followed by North America, Asia, Latin America, and Africa. (Annex 7) Nearly 60% of cases involve parties that also use WIPO's PCT, Madrid, or Hague Systems.
In 2019, the WIPO Center began collaborations with six additional national and regional IP and Copyright Offices for the promotion of Alternative Dispute Resolution (ADR) options and their possible application to these institutions' user services. The WIPO Center now engages with 45 IP Offices around the world. (Annex 8)
Developments Relating to WIPO ADR
WIPO ADR Rules
In 2019, the WIPO Center adapted its ADR Rules to a number of developments in global mediation and arbitration practice. Effective January 1, 2020, the WIPO Mediation Rules have been updated in several respects so that parties may benefit from provisions of the recently concluded Singapore Convention on Mediation.
The revised WIPO Arbitration Rules and WIPO Expedited Arbitration Rules now also refer to mediation options within the case. As it is, some 33% of WIPO arbitrations and expedited arbitrations result in the settlement of the dispute prior to the tribunal's issuance of an award.
Digital Copyright Survey
With the increasing number of mediation, arbitration, and good offices' requests relating to digital copyright and content, in 2019 the WIPO Center launched a Survey on the Use of ADR Mechanisms for Business to Business (B2B) Digital Copyright- and Content-related Disputes. The Survey outcomes will provide insight into such disputes across industries internationally, and should afford the possible development of procedures tailored to these types of disputes.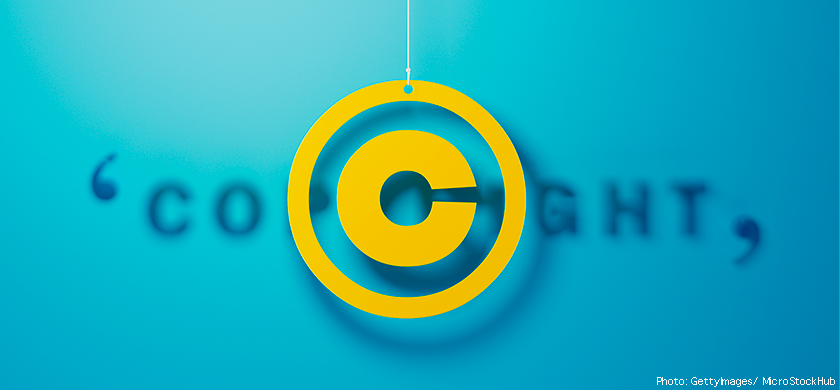 America's Cup Arbitration Panel
In 2019, the America's Cup Arbitration Panel (ACAP) conducted its first arbitrations arising from the 36th edition of the America's Cup sailing race series. The online case communication tool provided to ACAP by the WIPO Center allows the relevant sailing parties and arbitrators to manage the disputes filed with ACAP in a timely and cost-effective manner.
Background
WIPO Arbitration and Mediation Center
Based in Geneva, Switzerland, with an office in Singapore, the WIPO Arbitration and Mediation Center offers efficient Alternative Dispute Resolution options for resolving technology, entertainment and other disputes involving IP outside the courts.
The WIPO Center is also the global leader in the provision of domain name dispute resolution services under the WIPO-designed UDRP, handling cases from trademark owners from around the world.