Gender Issues in IP Debuts at WIPO General Assemblies
October 26, 2015
A panel on Women and Intellectual Property took place on October 13, 2015 during WIPO's General Assemblies. In a historic first for WIPO, this was the first time an event on gender issues in IP had ever taken place during the General Assemblies. The panel welcomed a range of speakers and highlighted the need for more work in promoting gender equality in the field of intellectual property.
Video: High-level panel discussion Video
The high-level panel discussion was organized as a lunchtime side event of the WIPO Assemblies, the objective of which was to showcase good practices of WIPO member states and to exchange ideas. Five high-level speakers from the Dominican Republic, the Philippines, Poland, Sweden and the U.S. joined the panel, which was moderated by Mr. John Sandage, Deputy Director General, Patents and Technology Sector, WIPO.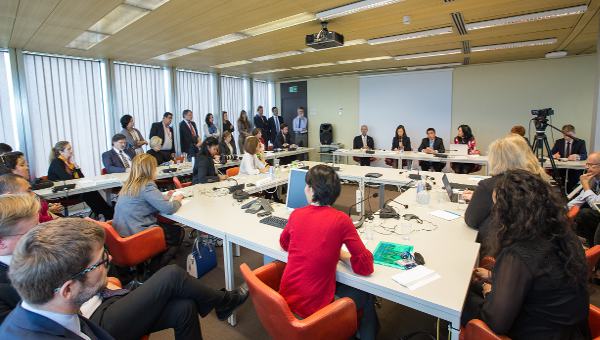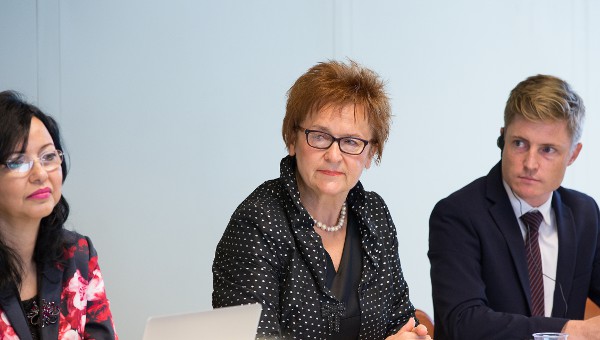 The speakers were
Dr. Alicja Adamczak, President, Patent Office of the Republic of Poland
Mr. John Bäcknäs, First Secretary, Permanent Mission of Sweden in Geneva
Mr. Allan Gepty, Deputy Director General, Intellectual Property Office of the Philippines
Ambassador Pamela Hamamoto, Permanent Representative of the United States of America to the United Nations and other International Organizations in Geneva
Dr. Ruth Lockward, Director General, National Office of Industrial Property (ONAPI), Ministry of Industry and Trade, Dominican Republic
A global context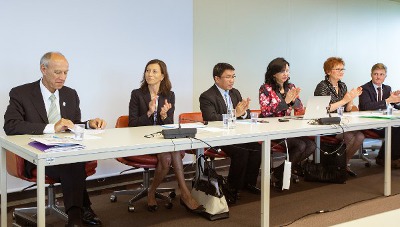 In his opening remarks, the Director General of WIPO, Mr. Francis Gurry, placed women and IP in context. He highlighted that achieving gender equality is one of the 17 Sustainable Development Goals recently adopted at the UN Sustainable Development Summit in September 2015. One of the targets within goal 5 – "Achieve gender equality and empower all women and girls" – is for women to gain equal rights to economic resources, as well as access to ownership and control over property. Property, naturally, includes intellectual property.
Raising the bar
The panel settled on a number of recommendations, designed to further equality in the field of intellectual property:
It is advisable to highlight more female role models who are successful in the broad area of innovation, i.e. "success stories".
Legislation and structures are necessary to sustain and build upon progress. Planning, implementing and monitoring are essential. Champions are needed.
No one size fits all - Gender gaps and problems are different from one country to the next. It is necessary to come up with different, diverse approaches and to work on them at all levels.
There is a need not only for top-down approaches, but also for bottom-up approaches to correct imbalances, beginning from elementary education.
Governments should discuss with and encourage the media to adopt a more positive role in influencing girls and their career paths. Change the public discourse.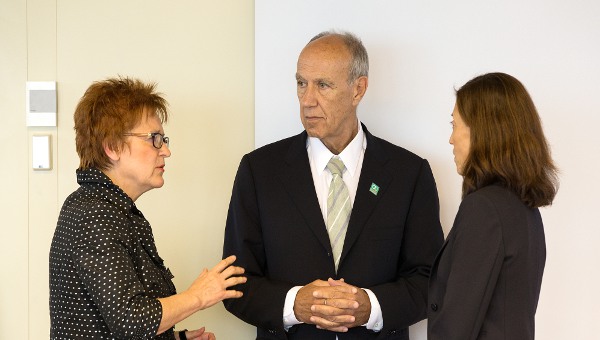 When asked what they expected from WIPO, the panel was clear that more work was needed. Suggestions included:
Mainstreaming gender equality in policies, programs, and projects. Maintaining consciousness and awareness at all levels.
Conducting more gender analysis. A question to be raised in such analyses is: Does activity X have a gender impact?
More actively promoting gender equality in the field of IP through conferences and lectures in all parts of the world.
Encouraging women to be more active in IP and to leave their comfort zones.
Demonstrating leadership in the form of personal commitments through, for example, the Geneva Gender Champions Network.
Useful resources