WIPO Algeria Office
The WIPO Algeria Office is part of a network of WIPO External Offices and forms an integral part of the Organization.
It will work closely with all WIPO Sectors and work areas to contribute to the realization of the Strategic Goals of WIPO and to implement relevant Expected Results in Algeria. As such, the WIPO Algeria Office will support our cooperation and services in Algeria and in doing so, will add clear value, efficiency and effectiveness to program delivery and respond to specific needs.
Further details available in the latest Program and Budget Report.
Management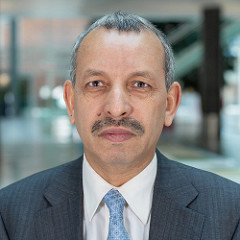 Director: AHMED ETHMANE Mohamed Saleck