Gilead Targets Elimination of Hepatitis C
February 2015
By Catherine Jewell, Communications Division, WIPO
An estimated 185 million people are infected with the Hepatitis C virus (HCV), many of them in low and middle income countries. Referred to as "the silent killer", HCV often remains undetected until serious liver damage (cirrhosis or liver cancer) has developed. Many living with the virus develop chronic infection and until recently required a complex regimen of antiviral therapy in combination with interferon and ribavirin; a treatment that is complex to administer and difficult for patients to tolerate.
As such, it is not globally available and most patients in need go untreated. Scientific innovations in antiviral drugs, however, have led to simpler, safer and more effective therapies with higher cure rates. The US-based pharmaceutical research company, Gilead Sciences, Inc., has recently gained regulatory approval in the US for two new ground-breaking treatments. Gilead is now working to broaden access to these new treatments. Gregg Alton, Executive Vice President, Corporate and Medical Affairs at Gilead, shares his views on the challenges associated with this endeavor.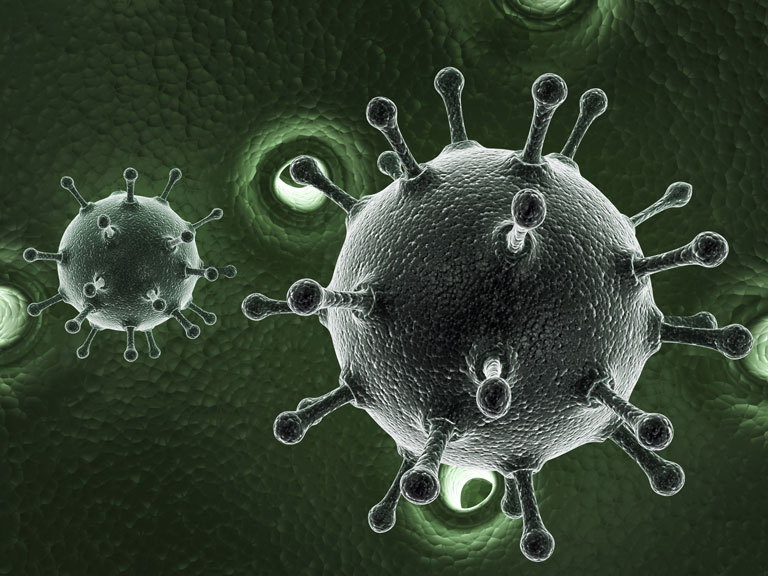 What is the significance of Gilead's new HCV treatments?
Old HCV therapies are very toxic, difficult to administer, poorly tolerated by patients and, for the most part, not available to people in developing countries. With Gilead's new products, which are real game changers, we can dramatically alter the global HCV landscape.
What are these new therapies and how do you plan to deliver them globally?
We are focusing on delivering innovative products that are simple to use and with high cure rates. So far, we have developed Sovaldi® (sofosbuvir) which is effective in curing HCV genotypes 1 to 4, and Harvoni®, a fixed-dose combination of ledipasvir and sofosbuvir, which is particularly effective in treating HCV genotype 1 infection. We also have a pan-genotypic regimen (GS-5816) in phase 3 development - which really adds promise for curing HCV globally.
When we started work on a cure for HCV in 1986, we were getting a 6 percent success rate; with these new products we are curing 94 to 100 percent of HCV patients. Now, there really is an opportunity to eliminate HCV infection globally, but this will require innovative policy approaches to access.
In September 2014, we signed licensing agreements with seven Indian-based generic pharmaceutical companies to expand access to our HCV medicines. The 91 developing countries covered in the agreements account for around 54 percent of the total global infected population, that is, over 100 million people. Such licensing agreements made a big difference to our ability to expand global access to our HIV treatments (see Innovative licensing expands access to HIV treatments).
What are the key challenges you face in broadening access to HCV medicines?
Medically, treating HCV globally is a huge challenge because it has six genotypes, each of which requires tailored treatment. A pan-genotypic option is particularly important for resource-poor developing countries lacking the diagnostic capacity for genotyping. Our investigational pan-genotypic regimen (GS-5816), which we hope will be available by 2016, can treat all six genotypes with the same course of therapy at cure rates of over 90 percent in each genotype. This product will specifically help to overcome the diagnostic challenge in developing countries.
The biggest policy challenge is funding. We can do a lot at Gilead in terms of R&D, regulatory work, clinical development and pricing, but at the end of the day we need the commitment of national governments and international donors to make this happen. It is going to take a lot more than low-cost drugs to get patients into care. Success in broadening access to treatment hinges on NGOs and patients advocating for funding and treatment program implementation and on governments investing in developing national healthcare capacity.
With HIV, global donor funding was a critical element in creating a viable and competitive marketplace for antiretrovirals (ARVs) and in lowering prices. The question is: will the marketplace develop for HCV? Will we have the same global commitment to fight HCV? Are we going to see billions of dollars from donor countries to treat HCV in developing countries? At Gilead we are not waiting around for donor funding to come. We are moving now. We believe it is incumbent on national entities to do what they can today.
Recent developments
Since this interview was conducted, there have been a number of developments relating to Gilead's HCV program. On January 13, 2015, the company's US- and EU-approved HCV treatment Sovaldi (sofosbuvir) received regulatory approval in India, the first country in Asia to approve Sovaldi. The approval was processed in an unprecedented four months.
On January 14, 2015, Gilead received notice that the Indian Patent Office rejected its patent application on metabolites of sofosbuvir. The Patent Office found sofosbuvir metabolites are novel and inventive, but rejected the application under Section 3(d) which states that inventions that are "the mere discovery of a new form of a known substance which does not result in the enhancement of the known efficacy of that substance," are not patentable. To challenge this ruling, on January 21, 2015 Gilead filed a Writ petition with the Delhi High Court. The petition stated that the law and rules were not properly followed in the rejection. On January 30, the Delhi High Court issued an order remanding Gilead's patent application back to the Indian Patent Office for further review, which has the effect of reinstating the case. Examination of the patent application will restart at the Patent Office and Gilead will submit further arguments in support of this patent application. The company believes that this application and the other applications for sofosbuvir-related inventions qualify for patents under the laws of India.
On January 26, 2015, Gilead expanded its existing HCV generic licensing agreements to include the investigational pan-genotypic medicine, GS-5816. The expanded agreements will allow Gilead's India-based partners to manufacture GS-5816 and the single tablet regimen of sofosbuvir/GS-5816, once approved, for distribution in 91 developing countries. Together, these countries account for 54 percent of the total worldwide population of individuals infected with the hepatitis C virus. A pan-genotypic therapeutic option could be particularly important for developing countries, where genotype testing is often unreliable or not readily available.
What were the key lessons learned in rolling out your HIV access program?
We believe that tiered-pricing – where countries pay according to their national income and disease burden – in combination with generic manufacturing and distribution in different countries can vastly improve access to medicines. This was our experience in rolling out our HIV access program (which also covers therapies to treat hepatitis B). So this will be a key component of our approach in broadening access to HCV treatment.
We need to work closely with ministries of health around the world to gain their support in obtaining regulatory approval for these products; to establish treatment guidelines; and to create disease awareness programs. We are also open to developing tailored approaches with non-governmental organizations (NGOs) and governments to reach affected populations in middle-income countries.
Our experience with HIV underlines the importance of seeking global regulatory approval rapidly. Even before we get to the questions of pricing and access, the fact is we simply cannot sell a product in a country until it is approved. In many countries, regulatory approval hinges on undertaking clinical trials, which can delay getting a product to market by up to three years. Egypt, which has the highest global HCV prevalence, waived its clinical trial requirements for our HCV drugs. This enabled us to market them within one year of regulatory approval in the US. We hope other countries will follow suit.
We are very transparent about our regulatory filing strategy. We generally file in countries where we can reach the most patients, most quickly. A country's disease burden and its readiness to treat patients are important factors in driving our decision to seek regulatory approval. Egypt is an excellent example of a country that has made a strong commitment to treating HCV. Together, we have been able to negotiate a price for Sovaldi of USD300 per bottle, which means USD1,800 for a 24-week regimen. We are in active discussions to bring Harvoni into Egypt. Under current arrangements, around 50,000 patients will be treated by the end of 2015. We hope to significantly scale up treatment over time. In addition to regulatory approvals, medical education and training are key to scaling up treatment. It would also be helpful to have global demand forecasting so Gilead and our generic partners can ensure timely treatment access for patients.
Our partnerships with Indian-based generic pharmaceutical manufacturers, who are world experts in process chemistry with proven track records in quality and consistency, are critical in scaling up manufacturing capacity and helping us to accomplish our goal of ensuring that Gilead's scientific innovation actually reaches the patients who need it.
The licensing agreements with our generic partners involve a complete transfer of technology, including the transfer of our manufacturing know-how. As an innovator company we do basic research in identifying molecules and developing them clinically. Our generic partners have the capacity for low-cost, large-scale commercial drug manufacturing. The technology transfer enables them to ramp up production of commercial quantities of high-quality, safe and effective product rapidly. The partnership also facilitates regulatory approval because our generic partners can reference Gilead's manufacturing technology and data. To further reduce the time it takes for our partners to reach patients, we are now also licensing molecules that are in phase 3 trials.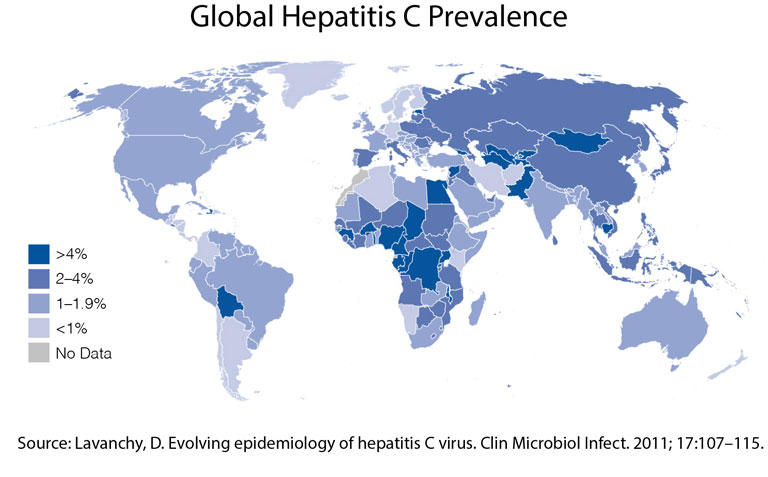 What message is important for governments?
We hope Governments will seize the opportunity that the new scientific innovations in HCV treatment present and implement HCV treatment programs and improve public health outcomes for their citizens. But to do so requires resources, leadership and cross-sector collaboration. We are looking to work in partnership with governments around the world to implement programs to screen and treat patients with HCV.
What are the implications of having developed a cure for your long-term business?
Gilead and the industry as a whole have been working on HCV since the 1990s and have invested around USD 50 billion on some 700 molecules. Our latest HCV product can cure patients in as little as 8 weeks. Within our commercial markets there has been some controversy around pricing, but we want people to understand that our HCV medicines are a one-time cost for a cure that is actually cost saving over the long term.
Do you think that intellectual property (IP) enables access to healthcare?
We believe that IP can and does enable access. We have shown that by fairly and appropriately pricing our products through dialogue with governments and others, and by licensing them to generic manufacturers to increase manufacturing capacity and further reduce prices, it is possible to expand access to affordable medicines.
How would you like to see the IP debate evolve?
I would like to see a more rational conversation around IP and access to medicines, one that focuses on how IP could and should be used. Gilead's model has shown that there are unquestionable benefits associated with an IP regime that supports access as well as innovation. But if it is to really change the debate on IP, other companies will need to step forward and adopt similar approaches to managing their IP. In this respect, the Medicines Patent Pool is playing a key role by pulling in other companies, in a way that we could not. The next step, of course, is to extend the model beyond HIV and HCV to other diseases. Why not?
The WIPO Magazine is intended to help broaden public understanding of intellectual property and of WIPO's work, and is not an official document of WIPO. The designations employed and the presentation of material throughout this publication do not imply the expression of any opinion whatsoever on the part of WIPO concerning the legal status of any country, territory or area or of its authorities, or concerning the delimitation of its frontiers or boundaries. This publication is not intended to reflect the views of the Member States or the WIPO Secretariat. The mention of specific companies or products of manufacturers does not imply that they are endorsed or recommended by WIPO in preference to others of a similar nature that are not mentioned.