2021 Patent Picks – Weird and Wonderful
If ever proof were needed that innovation knows no bounds, look no further than our list of out-of-the-ordinary patents.
TV Control Device (1976)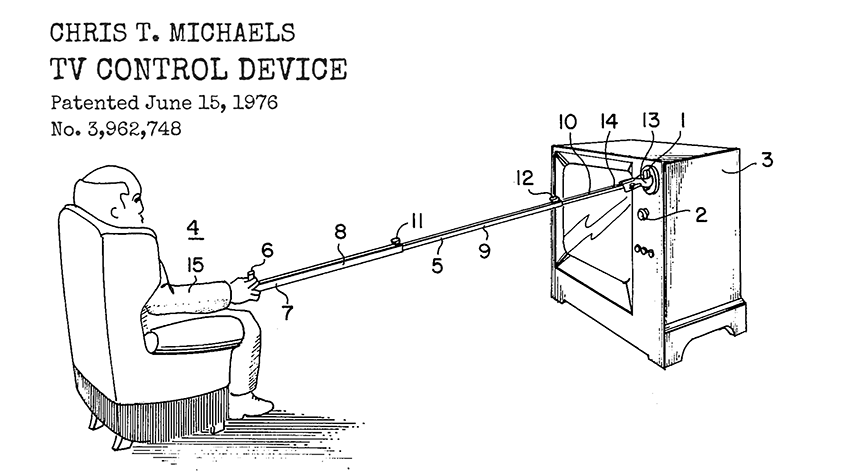 This TV control device, patented by Chris Michaels in 1976, allows you to change channels, adjust volume and more from the comfort of your sofa. Resembling a pool cue, the rod is of "variable adjustable length" and "considerably less expensive than its electrical and electronic counterparts, and functions efficiently" – the patent explains. And it's for sure easier to find than a misplaced classic remote control.
Fresh-Air Breathing Device and Method (1982)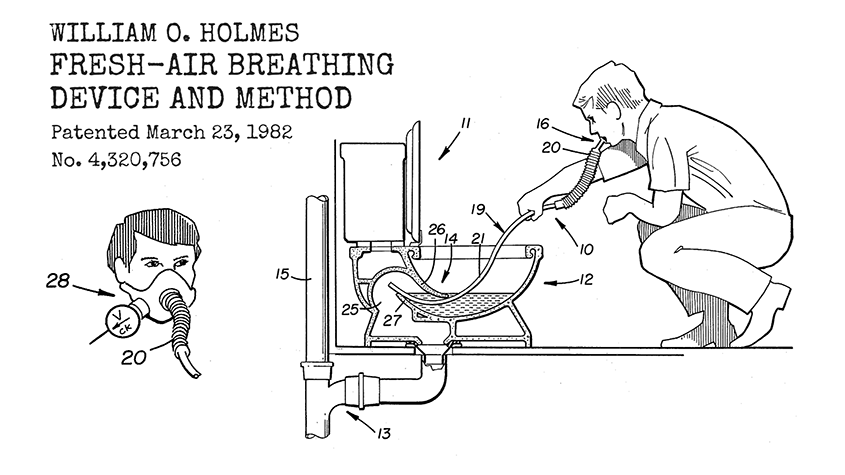 Patented by Williams Holmes in 1982, this fresh-air breathing device and method makes it possible to breathe in a smoke-filled room… through the toilet! The invention consists of a "breathing tube" inserted "through the water trap of a toilet to expose an open end thereof to fresh air from a vent pipe connected to a sewer line of the toilet, to enable the user to breathe fresh air through the tube". Would you dare?
Pet Umbrella and Leash (2005)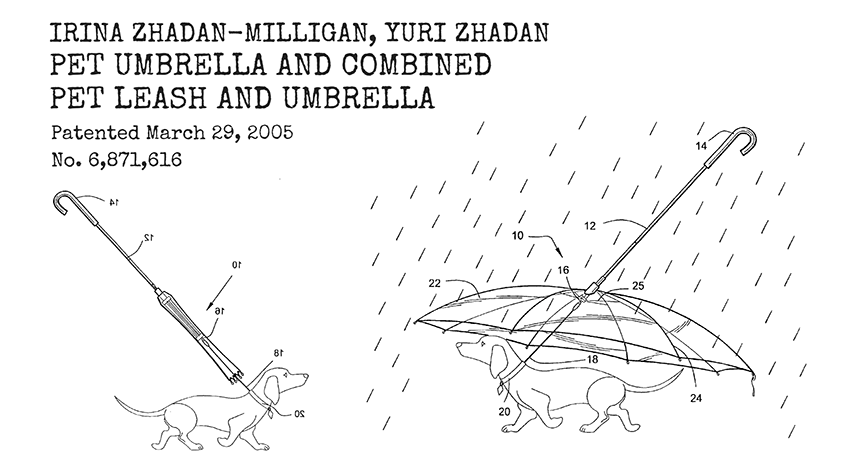 Here's a new must-have pet gadget: This combined pet umbrella and leash, patented by Irina Zhadan-Milligan and Yuri Zhadan in 2005, will "protect [your] pet from inclement weather conditions while also serving as a leash for the pet in both umbrella canopy opened and closed positions". Where can we get one?
Frameless Glasses Attaching to Body (2006)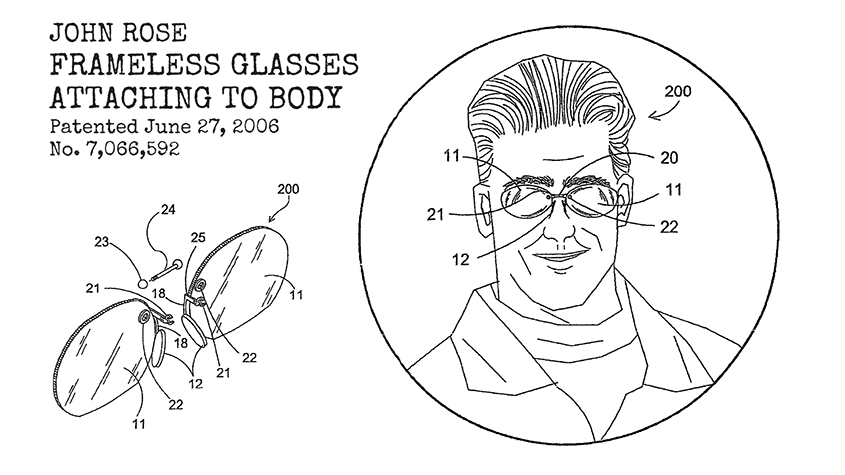 Do you want to look more fashionable in 2022? Try these frameless glasses patented by John Rose in 2006. Directly attached to the body via body piercing studs, the glasses are "frameless and avoid side wire or similar earpieces common to hold glassware to the face of a user". Time to get a piercing?
Body-Worn Device for Dance Simulation (2015)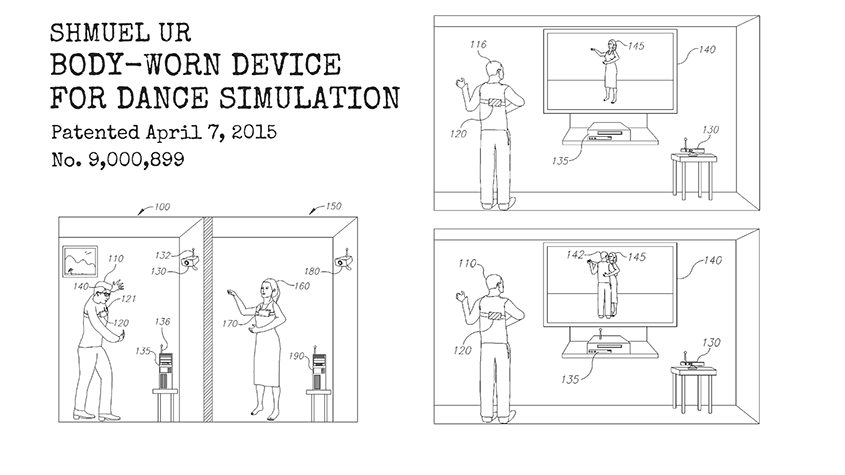 If you love social dancing but would rather keep a safe distance from your dance partners, look no further: This invention, patented in 2015 by Shmuel Ur, consists of a body-worn device that enables its wearer to dance with one or more partners. To make the experience as real as possible, the device includes a "tactile feedback actuator" which is "configured to supply feedback associated with social dancing". Time to brush up or show off your dance skills!
Automatic shower device (2020)
In 2020, Son, Young Gil; Kwon, Yeong Taek; Lee, Jae Ho; Kim, Yang Soo; and Kim, Kyung Tae patented this automatic shower device. The apparatus is "capable of automatically washing the body, scrubbing the skin, and drying moisture on the body". Primarily intended for use by persons "unable to properly move the body", we can easily see this going mainstream – what better than an automatic shower after a long day?
Past editions