Patent Picks – Weird and Wonderful
If ever proof were needed that innovation knows no bounds, look no further than our list of out-of-the-ordinary patents.
This list is the second in a series – our 2017 list looked at 6 weird and wonderful patents from the last two centuries.
Moustache Guard (1876)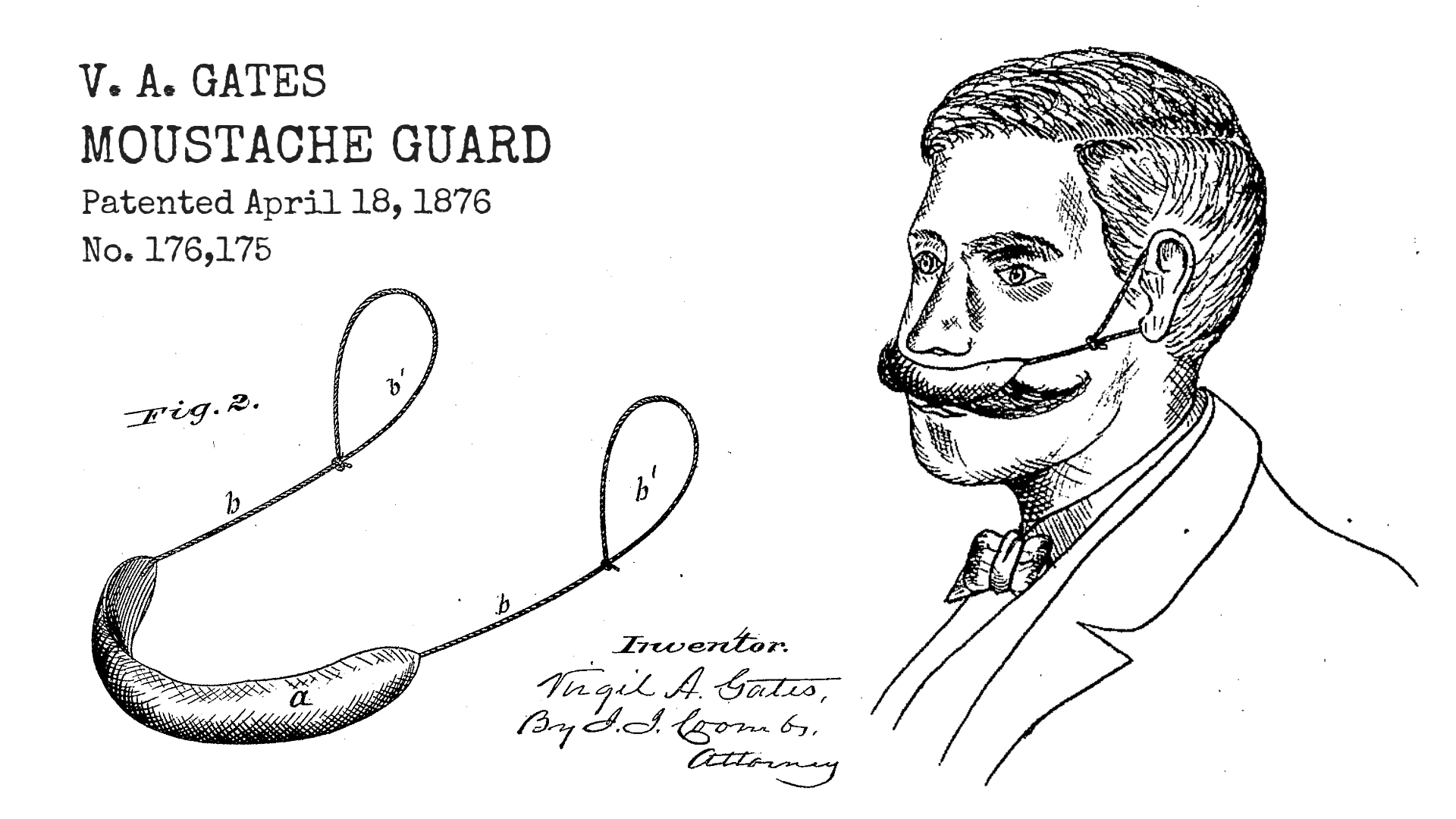 What is the traditional symbol of a true gentleman, if not his moustache? This "Moustache guard", patented by V. A. Gates in 1876, is a witty solution to protect your moustache (and your reputation!) during the holiday feasts. A "curved and concave shield, which may be made of vulcanized rubber, metal, or any other suitable material" promises to keep your moustache out of harm's way whilst (inevitably) overindulging this holiday season. Cheers to innovation!
Device for Waking Persons from Sleep (1882)
Is getting up earlier one of your long-running New Year's resolutions? If so, then Samuel S. Applegate and his "Device for waking persons from sleep" (patented in 1882) have you covered. A set of small blocks made "of light wood, preferably cork" automatically release and "fall into the sleeper's face" when the alarm goes off. In a remarkable statement of the obvious, the patent application notes that the blocks, upon impacting the sleeper's face, "cause pain" – now we know what a genuine "rude awakening" feels like!
Animal Ear Protectors (1980)
Bringing your dog as a "plus one" to a friend's dinner party? To make sure your fluffy companion doesn't end up with ears drooping in the soup, consider using these "Animal ear protectors" patented by James D. Williams in 1980. The lightweight, adjustable, and easy-to-use device will "protect the ears of long-eared animals, especially dogs, from coming into contact with their food or drink while they eat". And if you're feeling a little festive, why not get the invention decorated, "so as to enhance the appearance of the animal in the eyes of its owner and of others"? Instagram success guaranteed!
Anti-eating Face Mask (1982)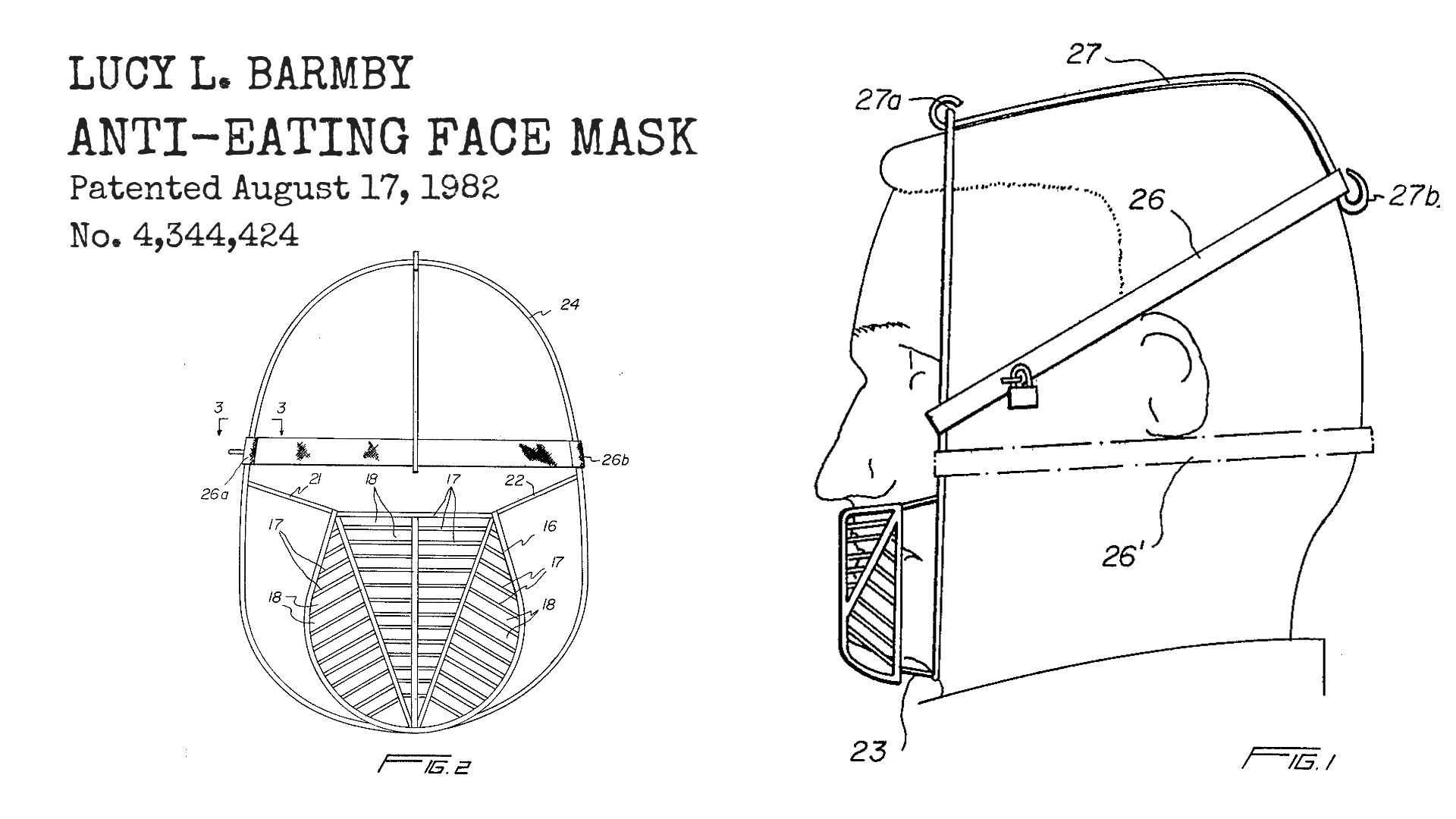 In 1982, Lucy L. Barmby patented the "Anti-eating face mask", mainly for those who are "exposed to food constantly, such as chefs, cooks, restaurant personnel or the like". The device allows the wearer to breathe and talk, it locks with a small padlock, and can be used to fight unhealthy habits from overeating to smoking. Our only pieces of advice: 1) be prepared for Hannibal Lecter references, and 2) don't lose the key, or 2019 will be off to a very weird start!
Greenhouse Helmet (1986)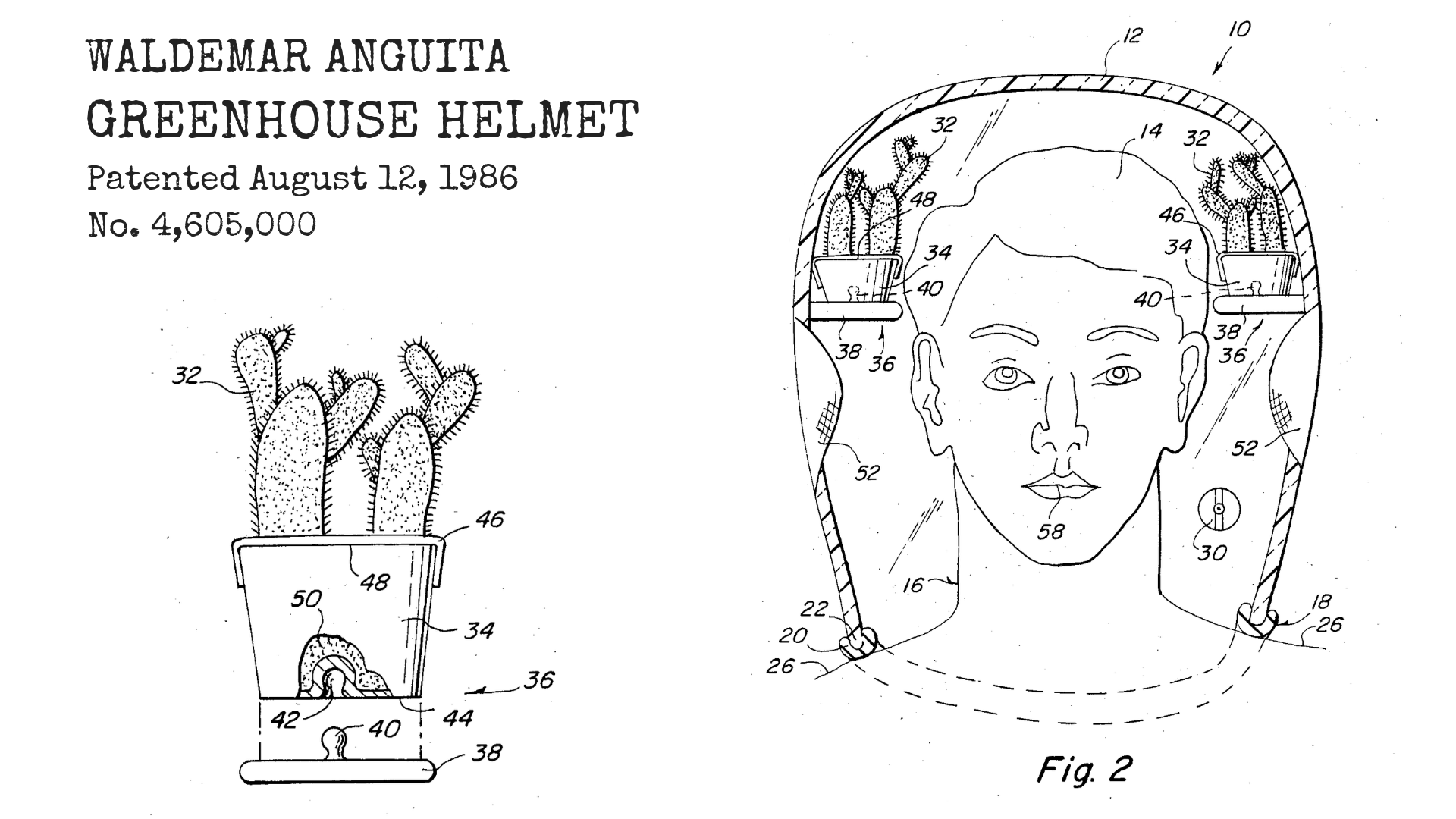 The holiday season can be intense. For those feeling a bit lightheaded in the midst of all of the indulgence, Waldemar Anguita designed the portable "Greenhouse helmet" (patented in 1986) that allows the wearer to "breathe in the oxygen given off by the plants". The invention is equipped with hearing and speaking devices, so singing "Jingle Bells" won't be a problem. And here you were thinking that a cactus wasn't a festive plant!
Sled Pants (1996)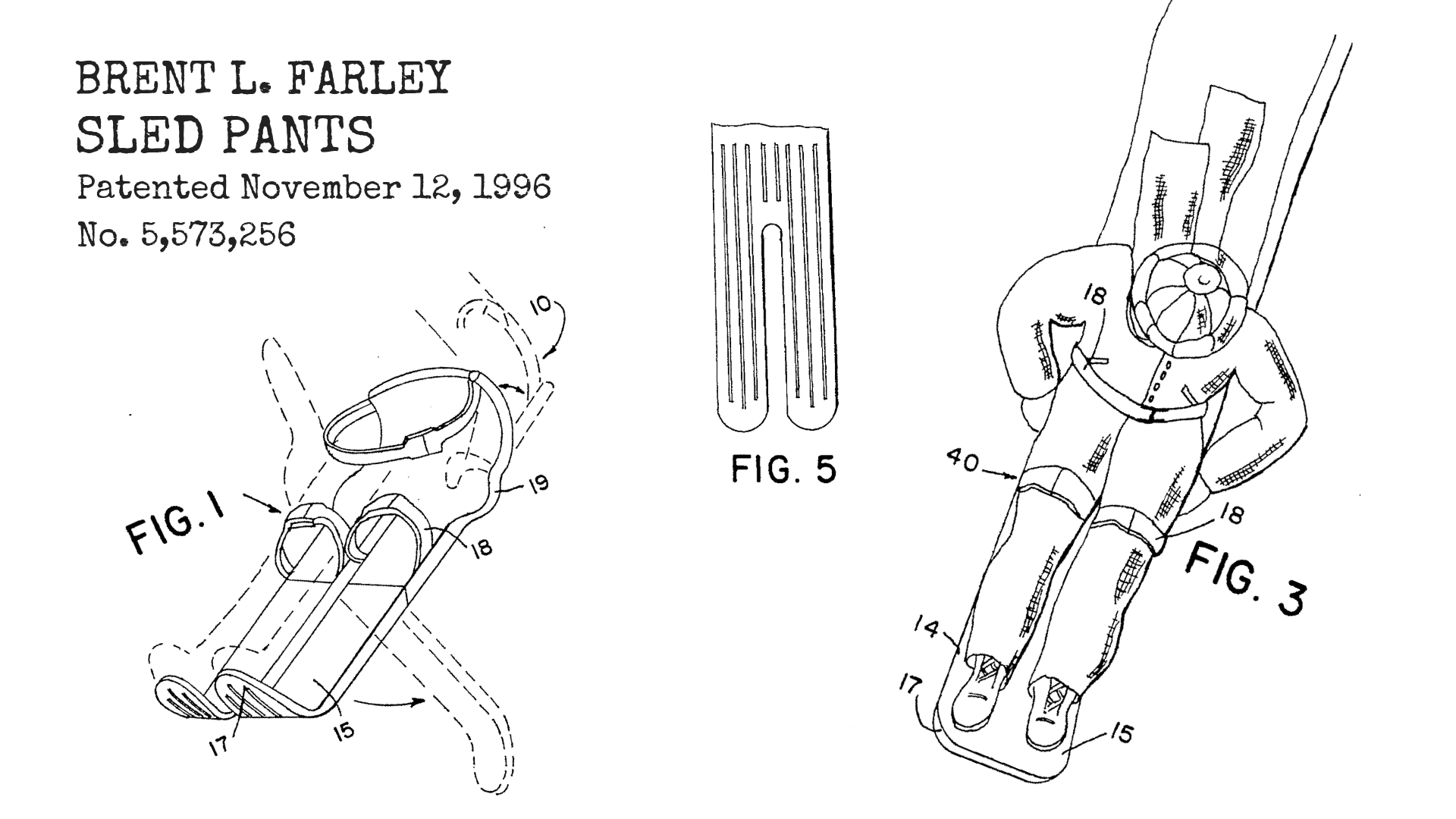 Give your daily commute a shot of adrenalin with these "Sled pants", patented by Brent L. Farley in 1996. This fashionable construction – comprising a seat to slide on, and leg and waist straps to keep you securely in place whatever may come – is "ergonomically configured to correspond to the shape of the human body". Once you've reached your destination, simply fold the lower portion of the sled up and walk proudly to your office. This contraption is guaranteed to make you the envy of all those smug folding bike owners; it's just too bad you won't be able to give your colleagues a ride.