WIPO Training Course on IP for the L'Oréal-UNESCO "For Women in Science Programme"
March 21, 2019
Following the success of the first edition of the WIPO training course on intellectual property (IP) for female scientists in 2018, WIPO organized a three-day face-to-face training course on IP and physical sciences in Geneva, Switzerland from March 18 to 20, 2019. The training was organized for the benefit of participants in the L'Oréal-UNESCO For Women in Science Programme.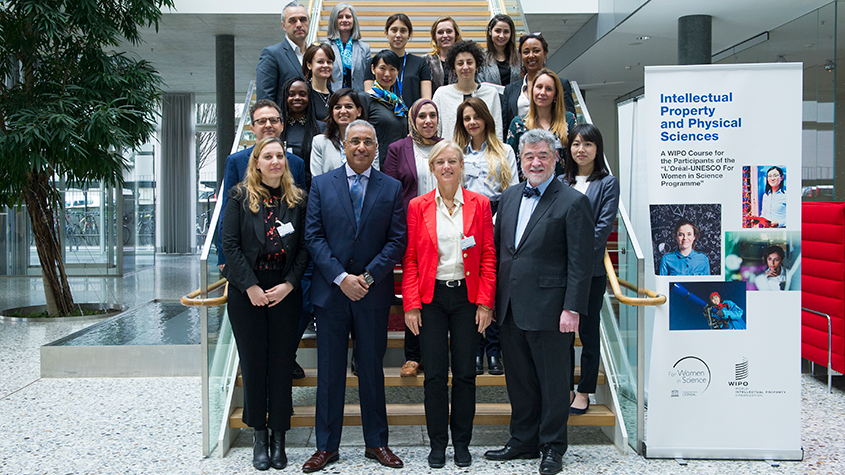 Which topics were covered?
The main objective of the course was to provide the female scientists with the IP knowledge they need to protect and add value to their research in physical sciences. The course was customized to focus on patents, which is an area of IP in which the scientists expressed a particular interest.
The training course consisted of lectures, interactive exercises, roundtable discussions with WIPO staff and University of Geneva science students, a welcome by WIPO Director General Francis Gurry, and a visit to the European Organization for Nuclear Research (CERN) where the participants also met with CERN Director-General Fabiola Gianotti.
After they completed the course, the participants received guidance from the WIPO Academy on the next steps of their IP education in relation to their particular research in the field of physical sciences. The scientists also benefited from the opportunity to build connections between their research institutions and the relevant sectors at WIPO.
The training course covered several IP topics related to physical sciences including:
Patents, designs and recent developments in artificial intelligence
The structure of a patent document
Patent protection issues in sciences
IP and start-ups
University IP policies on commercialization of research outputs in the sciences, and
The theory of inventive problem solving (TRIZ) in the physical sciences.
In videos
Video: WIPO Training Course on IP and sciences
Video: Roundtable discussion (University of Geneva and female scientists)
Video: Roundtable discussion (international orgnizations and female scientists)
Participants
After their participation in the L'Oréal-UNESCO Women in Science Award Ceremony in Paris on March 14, 2019, seven selected participants were invited to WIPO Headquarters in Geneva to learn about the role of IP in protecting their inventions and innovations.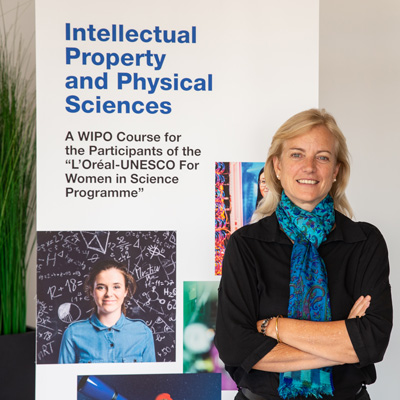 The participants included, Professor Karen Hallberg from Argentina, a laureate of the For Women in Science Progamme representing the Latin America region. Professor Hallberg was awarded for developing revolutionary computational methods that help scientists analyze quantum matter physics.
She provided a major contribution to the understanding of nanoscopic systems and new materials.
The remaining six participants were the following rising talents from the For Women in Science Programme: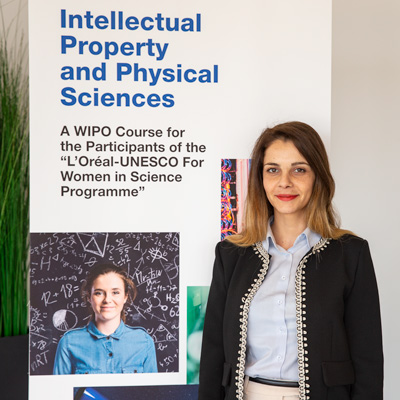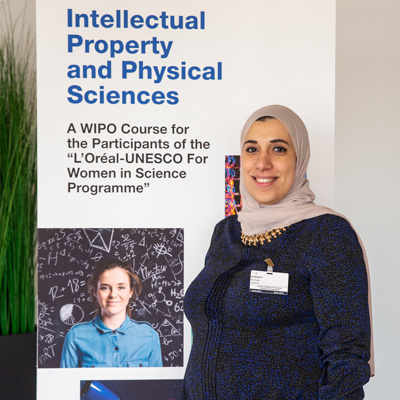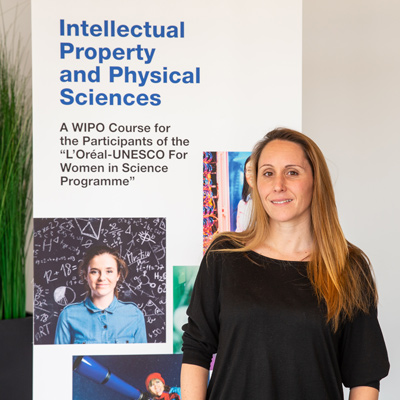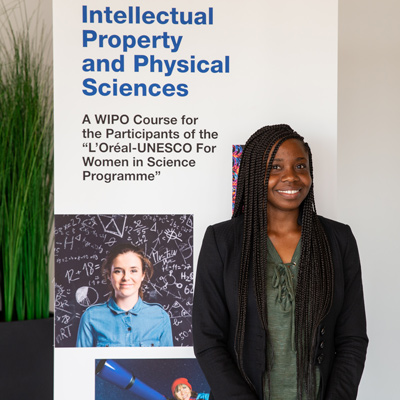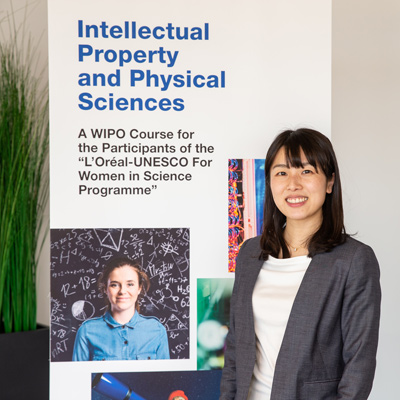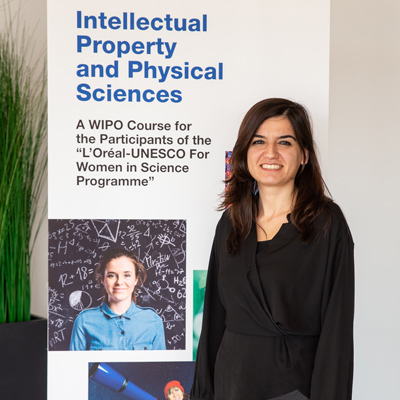 Gender equality at the Academy
The training course was organized under the Academy's framework of promoting IP education to women and its commitment to gender equality. The WIPO Academy has consistently ensured an overall gender balance among its participants.
To continue providing support in IP knowledge to the female scientists whose innovations contribute to the betterment of our world, the training course will be repeated in 2020.
Find out more