Celebrating Twenty Years of the WIPO Academy
June 21, 2018
Francis Gurry led WIPO as Director General from October 1, 2008 to September 30, 2020.
Over the last 20 years, the Academy has continuously worked to build human capacity in intellectual property (IP), ultimately creating a community through its alumni and partners.On this occasion, the Academy would like to extend its gratitude to all members of its community – from partners to participants – for their support and enthusiasm towards IP education.
Featured
Video message from WIPO Director General, Francis Gurry | WIPO DG on IP training for the 21st century
The Academy in your words
The Academy in numbers
The Academy has welcomed more than half a million students since its establishment in 1998.
Participants by gender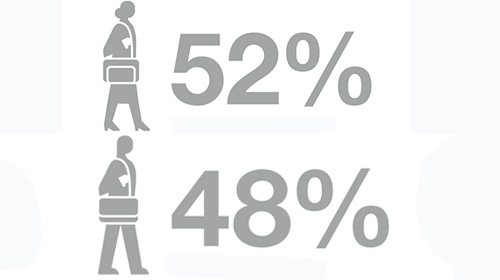 Featured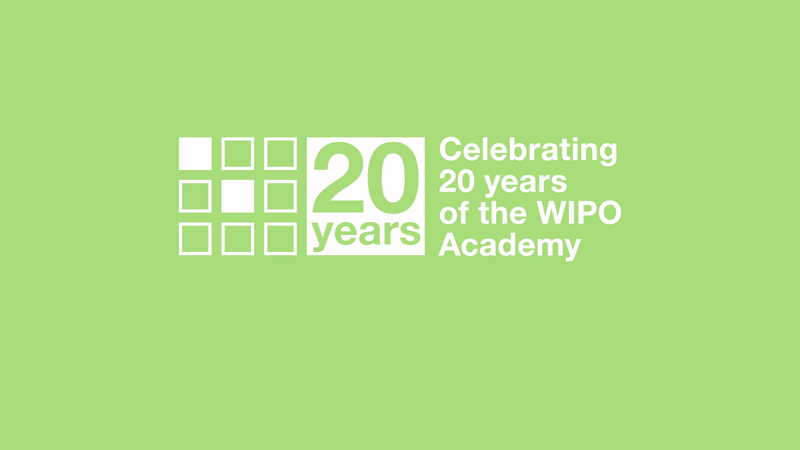 Twenty years of IP education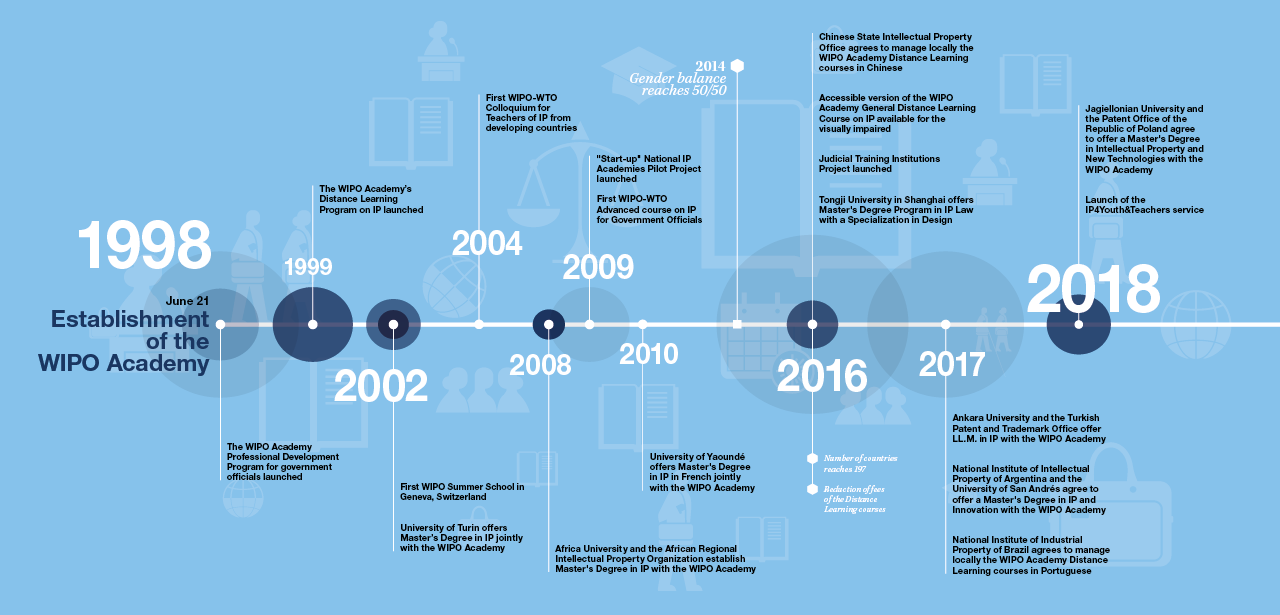 Resources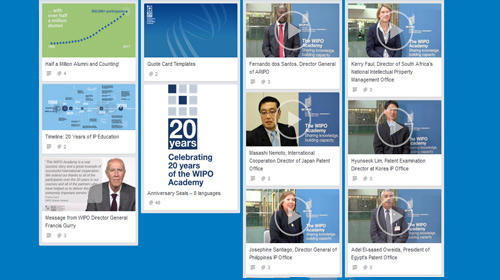 Visuals for social media, videos and templates to create your own content in celebration of the 20th anniversary.