Information and Communication Technology Department
As WIPO's most senior technology executive, the Chief Information Officer (CIO) provides leadership and vision for the transformation of the Organization's information and communication technology systems and structures, with a focus on service excellence, quality, efficiency and integration. The CIO also oversees the Information Communications Technology Department which is the central ICT related function in WIPO. The department is responsible for Enterprise Architecture, ICT Program Management and infrastructure management.
Our activities include:
Developing the organization-wide ICT strategy in coordination with all internal technology groups and business stakeholders.
Providing reliable, secure and cost-effective ICTD infrastructure services to WIPO's key business sectors.
Reviewing and re-aligning ICTD service delivery models to enhance responsiveness to business needs, ensure cost-effectiveness of ICTD operations and services.
Supporting business systems and projects through the establishment of various shared capabilities.
Delivering several Capital Master Plan projects including WIPO IP Portal and Electronic Content Management.
Exploring and identifying diversification opportunities and cloud strategies to manage risk and increase future-proofing of ICTD's service delivery models.
Ensuring state-of-the art end user computing facilities through hardware refresh and software upgrades; maintain reliable and modern conference technologies and audio visual services.
Continuing to enhance ICT service continuity and resilience.
Responsible for:
Further details available in the latest Program and Budget Report.
Management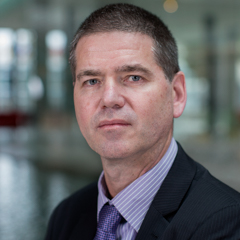 Chief Information Officer: KALEJS Karl