Division for Least-Developed Countries
The Division works with the governments of the following 46 countries which are designated by the United Nations as 'Least Developed Countries' (LDCs):
Africa (33): Angola, Benin, Burkina Faso, Burundi, Central African Republic, Chad, Comoros, Democratic Republic of the Congo, Djibouti, Eritrea, Ethiopia, Gambia, Guinea, Guinea-Bissau, Lesotho, Liberia, Madagascar, Malawi, Mali, Mauritania, Mozambique, the Niger, Rwanda, Sao Tome and Principe, Senegal, Sierra Leone, Somalia, South Sudan, the Sudan, Togo, Uganda, United Republic of Tanzania, and Zambia.
Asia (9): Afghanistan, Bangladesh, Bhutan, Cambodia, Lao People's Democratic Republic, Myanmar, Nepal, Timor Leste, Yemen.
Pacific (3): Kiribati, Solomon Islands and Tuvalu.
Caribbean (1): Haiti
The Division for LDCs assists LDCs to use IP in support of innovation and creativity to address development challenges and enhance their productive capacity and competitiveness. The Division fulfils its mission by working closely with relevant divisions and implementing development oriented cooperation programs, projects and activities on the basis of specific needs of LDCs. It acts as the WIPO focal point for the coordination of the Organization's activities for LDCs.
Our activities include:
Organization of IP capacity-building programs for human resource development and national institution building in cooperation with development partners. The trainings focus on:

Using IP for economic growth and development;
Technological capacity building;Organization of Regional and Sub-Regional Partnership Initiatives on Innovation and Technological Capacity Building for LDCs;

Working with different stakeholders in LDCs and development partners on facilitating the transfer of appropriate technologies for development;
Acting as WIPO focal point for collaboration with the UN, its relevant specialized agencies and other international organizations for the realization of the UN Programmes of Action for LDCs, including ensuring the implementation of the WIPO Deliverables for LDCs;
Implementation of technical assistance projects and initiatives in partnership with diverse stakeholders in LDCs in areas such as innovation, technological capacity building, use of IP for enhancing economic competitiveness and value addition, IP and gender, community-based IP awareness and others;
Preparation of policy studies and research on thematic and cross-cutting IP issues of importance for LDCs
Management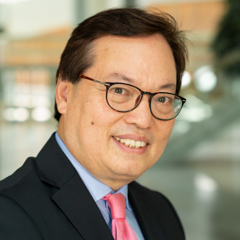 Director: Chi Dung DUONG