Division for Least-Developed Countries
The Division works with the governments of the following 47 countries which, as of June, 2018, were designated by the United Nations as 'Least Developed Countries' (LDCs):
Africa (33): Angola, Benin, Burkina Faso, Burundi, Central African Republic, Chad, Comoros, Democratic Republic of the Congo, Djibouti, Eritrea, Ethiopia, Gambia, Guinea, Guinea-Bissau, Lesotho, Liberia, Madagascar, Malawi, Mali, Mauritania, Mozambique, the Niger, Rwanda, Sao Tome and Principe, Senegal, Sierra Leone, Somalia, South Sudan, the Sudan, Togo, Uganda, United Republic of Tanzania, and Zambia.
Asia (9): Afghanistan, Bangladesh, Bhutan, Cambodia, Lao People's Democratic Republic, Myanmar, Nepal, Timor Leste, Yemen.
Pacific (4): Kiribati, Solomon Islands, Tuvalu, and Vanuatu.
Caribbean (1): Haiti
The Division is responsible for assisting LDCs' governments to put in place policies for using the intellectual property (IP) for institution building and development.
In cooperation with other sectors and donor governments, the Division formulates and promotes development oriented activities and projects which commensurate with the needs and priorities set by individual LDCs.
Our activities include:
Organization of IP training programs for human resource development and national IP institution building (in cooperation with donor governments). The trainings focus on:

Using IP for economic growth and development
Technological capacity building
Using copyright for economic growth and development

Working with LDCs and donor governments to transfer Appropriate Technologies for development on the basis of needs analysis.
Training activities at national, regional and inter-regional level organizations and institutions with emphasis on skills development, accessing technical, scientific and patent information for technological capacity building.
Research and other related activities in cooperation with governments and private sectors in LDCs to promote economic growth and development.
Acting as WIPO wide focal point for the coordination of WIPO's Activities for LDCs.
Acting as the WIPO focal point for collaboration and cooperation with LDCs and other UN Agencies and Organizations for the realization of the Istanbul Programme of Action for the decade 2011-2020 (IPoA) including ensuring the implementation of the WIPO Deliverables emanating from the Fourth United Nations Conference on the Least Developed Countries (UN LDC IV).
Further details available in the latest Program and Budget Report.
Management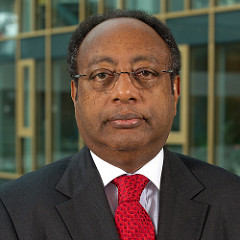 Director: SHENKORU Kiflé
Program 9: Africa, Arab, Asia and the Pacific, Latin America and the Caribbean Countries, Least Developed Countries
Reporting to: MATUS Mario
Sector: Development Sector