Competing in winter sports with one leg and a prosthetic: game on for parathletes at Beijing 2022
By Maja Hoock, Corporate Communications Research & Development, Ottobock, Berlin Germany
The Paralympic Winter Games are being held in China from 4 to 13 March, 2022, with around 700 athletes vying for gold in Beijing, Yanqing and Zhangjiakou. These winter athletes with disabilities rely on technical devices such as skiing and snowboarding prostheses to put in their very best performances.
For an athlete with a leg amputation, gliding smoothly down a black run might appear impossible at first – but for Kaiyang Liu from China, it has become a reality. The young man is one of around 700 athletes who are competing in various disciplines such as Para Ice Hockey, Alpine Skiing, Biathlon and Snowboarding at the 2022 Paralympic Winter Games in Beijing.
A Para snowboarder, Kaiyang Liu had an amputation when he was five years old due to a severe car accident. He is now achieving one of his life's goals by representing China, his native country, at the Paralympics: "This is a one-time chance for each of the athletes that comes after many years of hard training. I am very grateful. Competing in this event is a dream come true for me." For athletes like Kaiyang Liu, special winter sports prostheses are indispensable.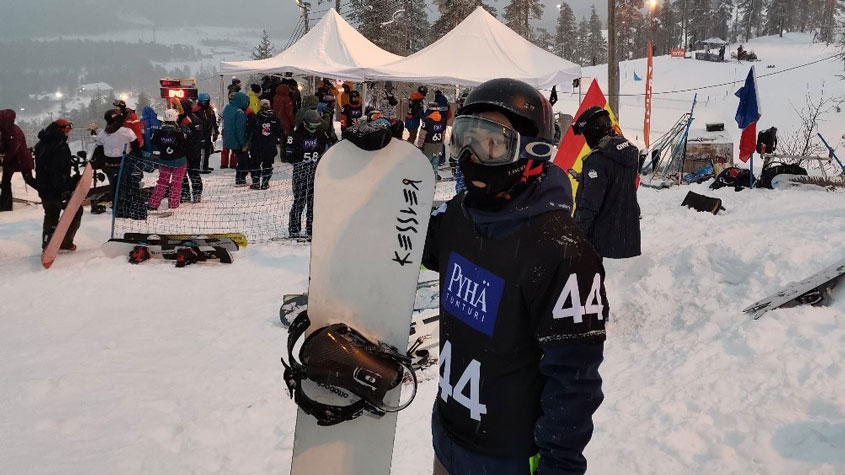 Innovative prosthesis for skiing and snowboarding
Before sports prostheses came along, many Paralympic athletes found it difficult to put in their very best performances on the slopes. "Normal everyday prostheses were unable to withstand the high physical forces that impact the artificial joints during skiing and snowboarding," says Ottobock's Intellectual Property Manager Wolfgang Keiner.
Still, there are many skiers with amputations competing with just one leg. To help them keep their balance, they use special crutches that are fitted with small skis. Pierre Chabloz, an orthotics and prosthetics (O&P) professional from France and a skiing fan recognized this need for winter sports prostheses while working at his medical supply company. This work included treating people who had leg amputations above or below the knee – but who still wanted to take to the snowy slopes on skis or snowboards.
Pierre Chabloz responded to this need by inventing the precursor to today's ProCarve skiing prosthesis. After prosthesis manufacturer Ottobock acquired Chabloz Medical Supply Companies, the developers redesigned and enhanced the device, modifying it in line with the required standards and making sure it was also approved for use in Paralympic winter sports. This was a major breakthrough. The ProCarve was granted a patent shortly afterwards. "The patented arrangement of the pivot connector in the ProCarve knee joint makes this prosthesis robust enough to get athletes down the mountain safely," says Wolfgang Keiner.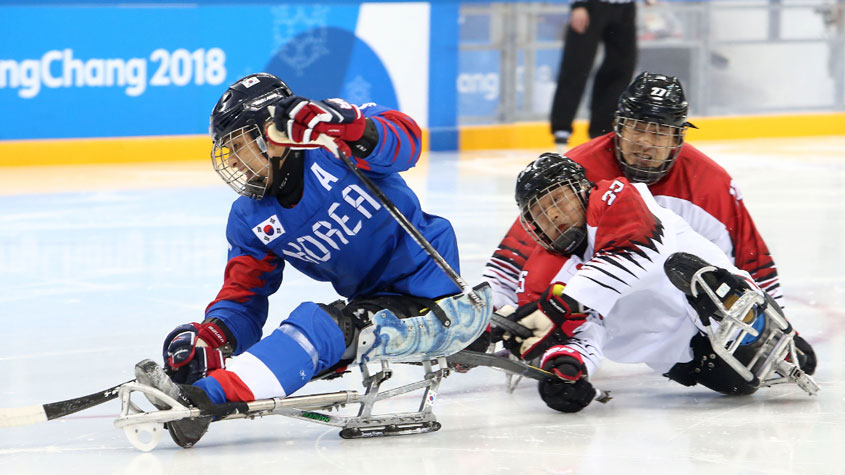 Building foam – another re-defined solution for athletes
Before the invention of special sports prostheses professional athletes had to find other solutions to enable them to take to the slopes. For example, in the past, the International Paralympic Committee (IPC) required Para athletes in alpine disciplines to fit a skiing or snowboarding boot onto their prostheses. "Many athletes wear their skiing boot over their normal prosthesis," explains Peter Franzel, Head of Exhibitions, Events & Sports at Ottobock who is heading up the Ottobock Technical Repair Service Centers in Beijing, where a 50-member team repairs medical and sports devices for athletes from any delegation free of charge. "The gap between the prosthesis and the boot was too large to give them a firm hold, so the athletes would sometimes pad out their skiing boots with building foam," Peter Franzel notes.
Video: Innovative winter sports prostheses in action.
The ProCarve winter sports prosthesis from Ottobock addresses this problem in various ways. In particular, it provides a direct link between the artificial leg and the sports device. "A ski binding right on the prosthetic foot is an invention that connects the ski directly to the athletes' prostheses," Mr. Franzel explains. Below-knee amputees (those who still have their knee after the amputation) use only the foot part of the prosthesis with a damping feature.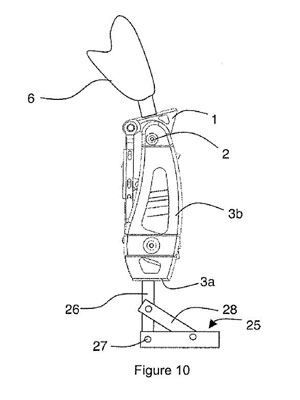 The ProCarve sports prosthesis system consists of a monocentric, aluminium sports knee- joint equipped with an unlocking mechanism for sitting down in the chairlift. An adjustable hydrodynamic damping element consisting of a pneumatic spring and a hydraulic unit to control the flexion and extension movements.
Its design is intended to compensate for bumps on the slopes, for example. The hydraulic damping is borrowed from motorcycling; air in the prosthesis is displaced by pneumatic damping. The athletes use small air pumps for this so they can adjust how hard and stiff their artificial leg is. "This is key in terms of adjusting to snow conditions. "The snow is hard and smooth early in the morning and is generally softer in the evening, so you don't need as much damping," Mr. Franzel says.
The IPC approved the patented ProCarve prosthesis for use at the Paralympic Games on the basis that studies have confirmed it is safe. This brings athletes like Kaiyang Liu one step closer to a gold medal: "The special prosthesis helps us to make movements that aren't possible with an everyday prosthesis," he says. "The sports prosthesis offers more safety, which is really important for us professional athletes during competitions. Being able to trust my prosthesis is the only way I can boost my performance." This lets the athletes focus on their pursuit of gold rather than having to think about their devices.
Ottobock has served as technical service partner for the Paralympic Games since 1988. The manufacturer of prostheses, orthoses and wheelchairs was founded in Berlin in 1919 to provide war veterans with devices. Ottobock now holds 1,950 patents issued in around 600 patent families and has about 770 patent applications – including numerous technical innovations for Paralympic sports, such as the ProCarve.