Modern Ilongga: celebrating Indigenous culture through fashion
Modern Ilongga is a new business that combines Indigenous culture with modern designs. Located in Iloilo, the Philippine's City of Love, Modern Ilongga is a social enterprise that produces and markets locally made products, including bags, luggage and clothing, in collaboration with the local Indigenous community and Ilonggo artists and artisans.
Vision, mission and a cool hashtag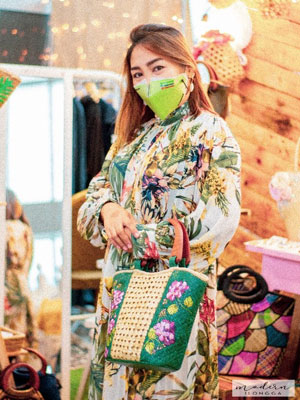 "Ilongga" refers to the soft-spoken women living in Iloilo, but also captures the determination of the Modern Ilongga brand which champions community handicrafts and promotes the wearable art of local artists and artisans. Modern Ilongga's mission is to advocate for the use of locally made handicrafts and to uplift the lives of the local weaving communities, artists and artisans that it collaborates with.
The company's official hashtag #WearyourCoolture "represents our advocacy of promoting locally made handicrafts by our creative artisans that represent our rich culture," says Maggerose Carado, the company's founder and owner. "We champion our tradition of elegance that transcends fashion, freedom of expression, reinterpretation of what already exists, preservation of our culture and give value to the work of Filipinos," she explains.
Origins in persistence, dedication and the drive to overcome obstacles
Maggerose Carado set up Modern Ilongga in 2018, to help sell the local handicrafts of a group of women in the mountains of Sitio Nagpana, Barotac Viejo, the Philippines. The business started modestly selling statement shirts, and after a hiatus of several months due to her husband's ill health, Ms. Carodo started working with a weavers' group and travelled to the Hong Kong Trade Development Council World Trade Fair, where she began selling her now famous Banig bags. Since then, she has been exploring retail opportunities at popular tourist destinations, like Boracay Island in Aklan Province.
One challenge after another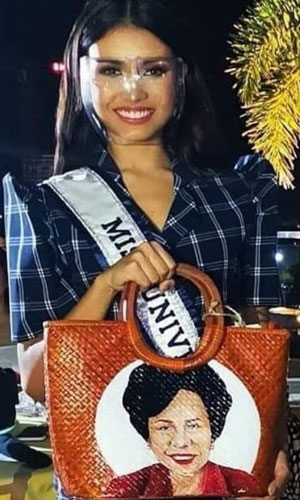 Since it began operating, the company has faced a series of hurdles. Maintaining a steady financial situation has been one of many struggles. The business took a hit in 2020. Sales dropped by 60 percent when two big overseas clients cancelled bulk orders. This downturn in fortunes was linked, at least in part, to two unfortunate events. First, one of the artists that worked in her workshop copied her business. "At the time, I hadn't thought it was necessary for the people working with me to sign a confidentiality or non-disclosure agreement. I thought it was understood that it was not appropriate to reproduce the work that the company had commissioned," Ms Carodo explains.
That wasn't her only eye-opening experience. "One of my closest friends also copied my business. First, she approached some of my clients and pretended to be my supplier and then created her own brand. She knew all my contacts and reached out to my suppliers directly. When they refused to do business with her, she went to their competitors and supplied them with her products." Ms Carodo recalls. "That hit us hard. I have learned so much from these experiences and now take every precaution to avoid similar situations arising in the future."
Logistics have also proved challenging, with the COVID-19 pandemic exacerbating supply issues in a country that is largely an archipelago. Notwithstanding these challenges, Ms. Carodo has continued to navigate harsh market conditions with the help of her contacts and has succeeded in creating a pool of over 20 artists. She also works with Women Behind Bars, who make "Inday" dolls in prison. Recent media reports indicate that Modern Ilongga is bouncing back from the hurdles posed by the pandemic.
Sustainability is a core responsibility
Modern Ilongga prioritizes sustainability and promotes a business culture that is built around locally sourced materials that showcase Filipino creativity and artistry. For example, all bags are handmade and hand-stitched using full-grain leather. The company is known for its couture and hand-painted bags, all handwoven using dried seagrass, fiber, abaca and other materials.
Enriching locally sourced products with glam and bling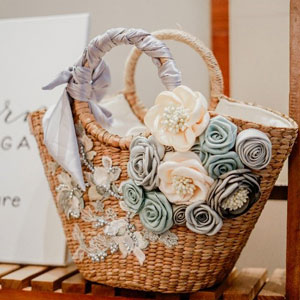 Native Ilonggo artists are helping to reinforce Modern Ilongga's presence as a social enterprise and a social and cultural platform that showcases Filipino creativity and artistry through the community-based products it sells.
Modern Ilongga's product lines include a range of colorful accessories, such as earrings, which are made from Indigenous materials and add a certain "pizzazz" to her offering. The company adds artistic touches to an expanding range of handicrafts, made from local materials like pandan weaves and hablon (handwoven cotton plaid cloth), as Ms. Carado and her company work with new communities.
In this way, Modern Ilongga is glamming up the traditional Filipino handicraft industry and spotlighting on the region's high-quality, creative, culturally enriched and locally grown products.
Next steps: going beyond a registered trademark
Ms. Carodo recognized the importance of protecting and building her brand at an early stage of her business journey. "After I registered my business name, I immediately sought to protect my brand by registering a trademark, with the assistance of Miss Marianne Tajanlangit–Bebit, our Intellectual Property Office specialist," says Ms. Carodo.
With a registered trademark in hand (number PH 4/2019/505287), Modern Ilongga has attracted the interest of a number of investors. "People have expressed their wish to invest because they know our brand is protected with a registered trademark," says Ms. Carodo, highlighting the importance of ensuring that "the investors' vision aligns with ours."
Having secured trademark rights, Ms. Carodo is also considering licensing opportunities and other collaborative opportunities to expand her business.
The prospects look promising. "Our products are well respected because we own our brand," says Ms. Carodo. "I'm thinking of scaling up my business through licensing so other communities or social entrepreneurs can do what I am doing at Modern Ilongga to support our communities," she says.
It is best to know your IP rights by heart so as not to make avoidable mistakes in the future. Be sure to visit your nearest IP office and ask for their assistance.

Maggerose Carado, Founder and CEO of Modern Ilongga
The bags sold under the Modern Ilongga brand often feature images of celebrities or painted portraits of Filipino women. "Most of our hand-painted portrait bags are requested by the celebrity themselves or their fans," says Ms. Carodo.
"We reach out to them first, or to their nearest relative, and to the person who published the photo to ask permission to use it. We give them the portrait bag as a token. For example, we gave our World Boxing Champion Manny Pacquiao a laptop bag with his portrait on it. One of his staff used it in Las Vegas and, in this way, we were able to promote and support him during his fight."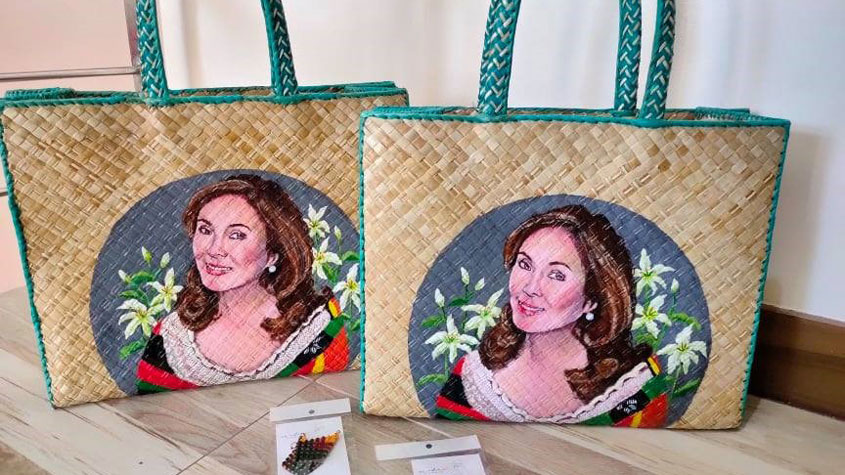 In establishing Modern Ilongga, Ms. Carodo has benefitted from the advice and assistance of the Iloilo satellite office of the Intellectual Property Office of the Philippines (IPOPHL). When asked what advice she has for aspiring entrepreneurs, she said: "It is best to know your intellectual property (IP) rights by heart so as not to make avoidable mistakes in the future. Be sure to visit your nearest IP office and ask for their assistance."