Running Up That Hill: an '80s hit makes millions in royalties thanks to Stranger Things
Stranger Things premiered its fourth season on Netflix in May 2022, featuring Running Up That Hill (A Deal With God), a 1980s hit by British singer songwriter Kate Bush. The hit (spoiler alert) was chosen by the character Max Mayfield as a talismanic song in "Dear Billy", one of the most emotional episodes of the series.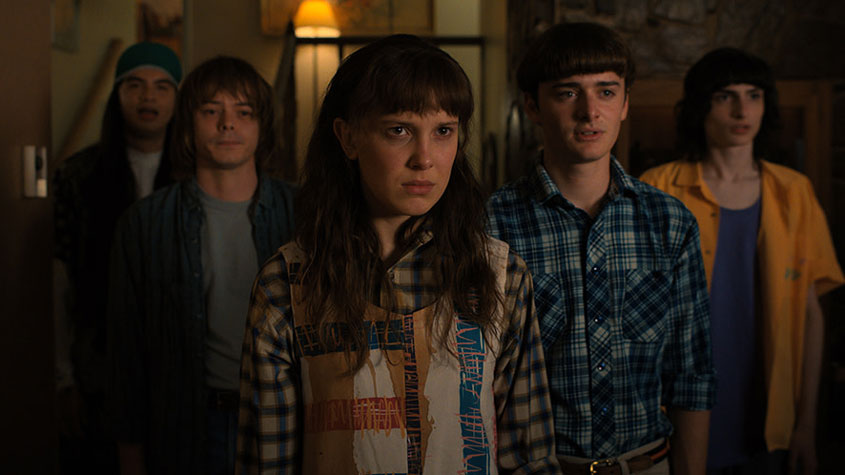 In searching for a tune that would save Max's life, the Stranger Things crew wracked their brains to come up with her favorite song. The answer was Running Up That Hill (A Deal With God) by Kate Bush, first released in 1985 (a year before the plot takes place). Fueled by the Netflix sensation, Running Up That Hill (A Deal With God) ranked among the top 10 most played songs for three weeks in a row on Spotify and iTunes, becoming the most streamed song in eight countries, including the United States and the UK, outshining hits from Harry Styles, Bad Bunny, and Karol G.
As the songwriter, composer, singer, performer and producer of Running Up That Hill (A Deal With God), Kate Bush, owns the economic rights to the hit as well as the Hounds Of Love album, via her independent record label, Noble and Brite Ltd. The artists has received an estimated GBP 2.37 million in streaming royalties as a result of its new-found popularity according to a report in Yahoo!Finance. Many Stranger Things fans will have tuned into the song on YouTube, iTunes, Amazon or Spotify, after watching the series. Running Up That Hill (A Deal With God) was also included in 2021 Rolling Stone's Greatest Songs of All Time list, ranking 60th as "one of the Eighties' most resonant tunes.
"I was so delighted that the Duffer Brothers (Directors of Stranger Things) wanted to use Running Up That Hill (A Deal With God) for Max's totem but now having seen the whole of this last series, I feel deeply honored that the song was chosen to become a part of their roller coaster journey," said the artist in a blog post.
Stranger Things (Season 4) has received 13 nominations for the 2022 Emmy Awards, including for Outstanding Music Supervision for "Dear Billy," the episode that has turned Kate Bush's Running Up That Hill (A Deal with God) into an obsession for Gen Z.
Video: Watch the scene of Max being saved by Running Up That Hill (A Deal With God), an avant-garde song released in 1985.
The recent success of Running Up That Hill (A Deal With God) shows that a quality musical work stands the test of time. It also highlights how important it is for songwriters and performers to manage their rights effectively, in particular, by registering their works with collective management societies, who play a key role in ensuring that those responsible for creating a work receive the royalties for its use.
For more on the drive to ensure that the mechanisms are in place for artists to be remunerated and recognized for their work, read the interview with CISAC President, Bjorn Ulvaeus, of ABBA fame.
Related articles