The intangible bullet
How Beijing's Software and Information Services Exchanges makes IP fast
Setting the scene for public/private partnerships specializing in the development and delivery of practical solutions as to how Beijing's small and medium-sized enterprises (SMEs) should protect and monetize their intellectual property (IP) rights is not easy. China's regions are the size of countries, with identities that reflect their cultures and characters. Beijing, Tianjin and Hebei Province form a mega-province with a population over 100 million. Beijing's Zhongguancun Science Park (Silicon Valley if you want an American equivalent) is a center for IT research and development, coastal Tianjin provides linkages and infrastructure. The two cities are linked by 350km per hour passenger service, which means that you can get from A to B (a journey of 117 km) in half an hour.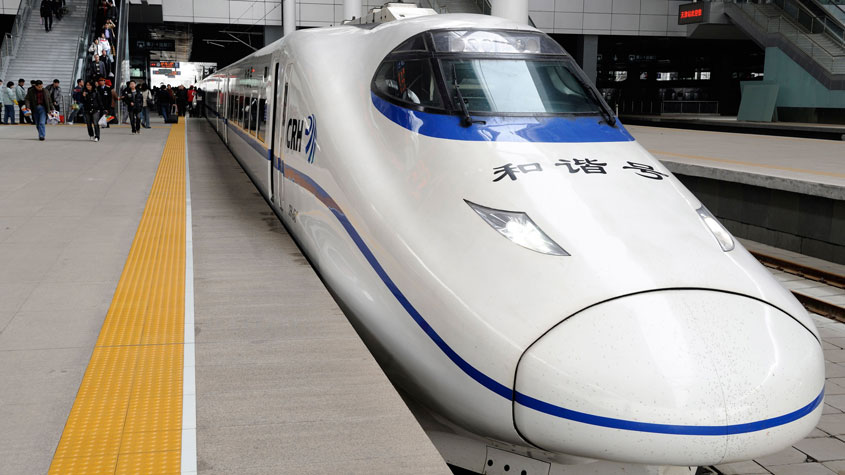 The train was put on the rails and is kept moving by an intangible element – intellectual property: the patents, design, copyright and trademark rights that protect and characterize the inventions it runs on.This region, like China itself, has transformed into a place where private ownership of IP is beyond fashionable – it is necessary.
Robert Reading, in a recent article for Managing IP highlights the rapid acceleration of the development of China's IP infrastructure. In 1981, China received 26,000 applications to register trademarks, 8,000 less than the United States Patent and Trademark Office (USPTO). In 2010, it became the first trademark registry to receive one million trademark applications in a single year. In 2020, 9.348 million applications to register trade marks were received by the China National Intellectual Property Administration (CNIPA), over 97.5 percent of these were from domestic businesses. China's trademark registry is by far the biggest in the world. According to the 2020 annual report of the CNIPA
there are 30.173 million registered trademarks in China.
Going for a Song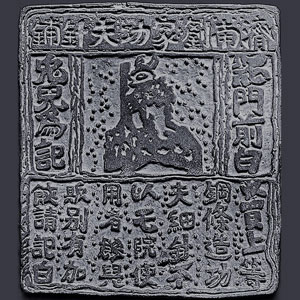 The idea that China's interest in IP is a new phenomena, is not true. China's culture of creativity and uninterrupted history of administration suggest that IP has been hugely important in the development of Chinese society.
From the hallmarks on Chinese pottery, porcelain and metalwork, produced (and copied) for thousands of years, to the latest innovations in IP management, China's creative economy has always related to intellectual property. Today, the Beijing Software and Information Services Exchange Co., Ltd. shows us a new take on the development of IP. It can be best characterized as high speed, well organized and value added.
Making it pay
The Beijing Software and Information Service Exchange offers advice on value creation to small medium and large business in the Beijing area. Its objective is to enable Beijing's tech developers to maximize the value of their creative, technical output. Through the valuation of IP, it has sourced financial services worth RMB 8 billion (over USD 1.1 billion) for more than 600 enterprises, saving those business RMB 55 million (USD 7.9 million).
The Exchange helps SMEs develop workable IP strategies and assists them, for example, in certifying computer software copyright. It has helped over 10,000 SMEs make more than 12,000 applications for IP rights. This policy enables tech companies to build up portfolios of rights, which can be used as collateral, enabling tech companies to fund their innovations, create revenue and enhance the value of their IP.
The Exchange develops financial products for IP mortgage loans for technology enterprises through partnerships with banks, investment institutions, guarantee companies. A key feature of the Exchange's work is its commitment to taking SMEs on a journey from ideation, through registration of IP rights like trademarks, software copyright and patents to valuation and investment. The whole process is seen as a single service.

The journey
Perhaps the key feature of the Beijing Software and Information Services Exchange is its holistic vision. With close connections to regional authorities like the Beijing Municipal Intellectual Property Office, the Exchange connects IP registration to financial instructions and then assists SMEs as they negotiate the challenges associated with a product's journey to market. This focus on the objective (to get to market), finance (the means of getting there) and IP registrations and grants (the tickets to get on the train) perhaps explains why China's registration services are so fast growing and so streamlined.
The Beijing Software and Information Services Exchange is the fast train for good ideas. If you are in the area step aboard.