Pioneering Indian microbiome research startup on a drive to transform healthcare
Tens of trillions of microorganisms reside in the human body and make up what is known as the "human microbiome." Human diseases such as diabetes, heart disease, autism spectrum disorders, and anxiety conditions are thought to be linked to the microbiome. Indian biologist Piyush Bhanu believes that the study of microbes can change the future of human health. His startup, Xome Life Sciences, is undertaking genomic research and developing microbiome technology that promises to transform healthcare.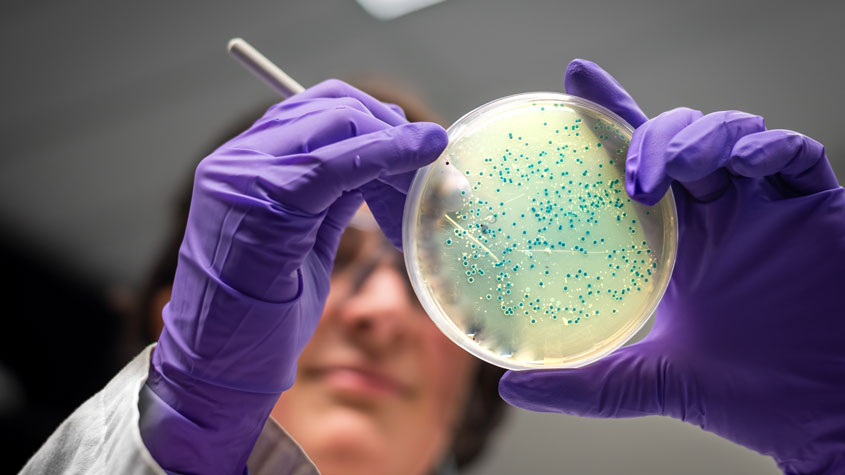 Over the last decade, scientists have been exploring the human microbiome to better understand the role microbes play in human health and disease. This has enabled them to identify distinct communities of microbes in different organs, including the mouth, nose, stomach, skin and reproductive organs.
"I was particularly fascinated by the fact that there are ten times more microbial cells than human cells," explains Bhanu, CEO of Xome Life Sciences who fell in love with microbiome research during his master's degree in Biomedicine at the University of Salford in the United Kingdom.
Having recognized the game-changing potential of microbiome research for human health, in 2020, Bhanu decided to set up Xome Life Sciences Pvt. Ltd. and to put his research skills to work.
Xome Life Sciences is one of India's first microbiome startups focusing on all aspects of the microbiome. A pioneer in the field, the company is working to develop microbiome-based prognostic, diagnostic and therapeutic tools to help consumers lead healthier lives and make better health-related decisions.
Harnessing the power of genomics, metabolomics and microbiome research, Xome Life Sciences is developing point-of-care diagnostic technologies through a combination of computational analyses, laboratory experiments and sensitivity studies. The company is currently focusing on developing such solutions for screening and quantitative monitoring of celiac disease and for screening and monitoring dental caries and oral health.
"Unlike standard laboratory tests, point-of-care diagnostics require very few samples and provide results within minutes, and are very cost-effective. They are extremely useful for developing screening solutions in places where the healthcare infrastructure is not well-developed," Bhanu explains.
A journey from research to entrepreneurship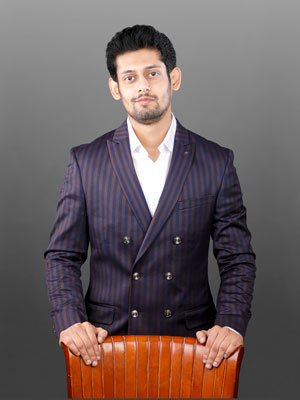 While Bhanu has published some 15 research papers in peer-reviewed journals, he realized that he could amplify and escalate his ambition (and his passion) to improve healthcare by setting up his own research company in India and working with a larger team of researchers.
"Entrepreneurship is a roller coaster ride, but I am enjoying every bit of the journey," Bhanu notes. "The network that I am building along the way is priceless," he says noting the benefits of having plugged into the startup community and intellectual property (IP) professionals who are helping him in his innovation journey.
With mentorship and clinical support from the Bangalore Bioinnovation Centre (BBC), Xome Life Sciences is starting to bring its clinical solutions to market. "When I came back from Manchester, I was so excited about the startup that I did not even go home, I went directly to the BBC to meet Dr. Jitendra Kumar, the Managing Director of the Center," says Bhanu.
Xome Life Sciences had secured a grant of GBP 10,000 (10 lakh of Rupees) from the Indian Government to prototype and develop their first product, a test kit to detect celiac disease and gluten intolerance in patients and enable early treatment interventions.
"Since 1.4 per cent of the total population suffers from celiac disease and 6 per cent from gluten intolerance, our device can help doctors easily screen these diseases", Bhanu explains, noting that "the company is also developing other solutions to treat these conditions".
The company is supported by the Biotechnology Industry Research Assistance Council (BIRAC), Bangalore Bioinnovation Centre (BBC), Department of Science and Technology (DST), Government of India (GoI) and Startup India.
IP and innovation for microbiome startups
Bhanu believes that IP is crucial for any startup to maintain a competitive advantage in the market. "It is like having legal rights to your idea and vision,' he says. "Intellectual property gives you the strength to talk about your ideas with multiple people without fear. It also gives you the leverage and competitive advantage in the market from the standpoint of business and novel science," he explains.
From a young age, Bhanu became interested in IP and the advantage it offers in terms of supporting and incentivizing the development of innovative technologies and protecting them, and its role in facilitating technology transfer. He currently holds two patents and is in the process of filing for a third one. "We contacted the Government of India and multiple bio-incubation hubs to help us fund the development and IP filing of our technology," he explains.
Beyond protecting his company's groundbreaking technical developments, Bhanu also recognizes the value of other IP rights in building his company's brand. "Not only patents, but also trademarks and copyrights are equally important when you are on a journey to create a brand that builds trust with your consumers," he says.
Xome Life Sciences is in conversation with India's leading diagnostic companies to establish strategic partnerships to license its intellectual property to a wider user base and to secure patent protection in other jurisdictions.