Foodics: Pairing the Food Industry with Technology
Whether making a quick stop at a local fast-food joint or planning a memorable evening at a top-class restaurant, the pleasure of dining out is made possible by a great deal of work that goes on behind the scenes and a thriving food service industry.
Running a restaurant is so much more than preparing and serving orders. It is a complex undertaking involving multiple variables from food logistics, to creating menus and specials, to managing and coordinating different groups of staff that play vital roles at every stage of the restaurant's operations.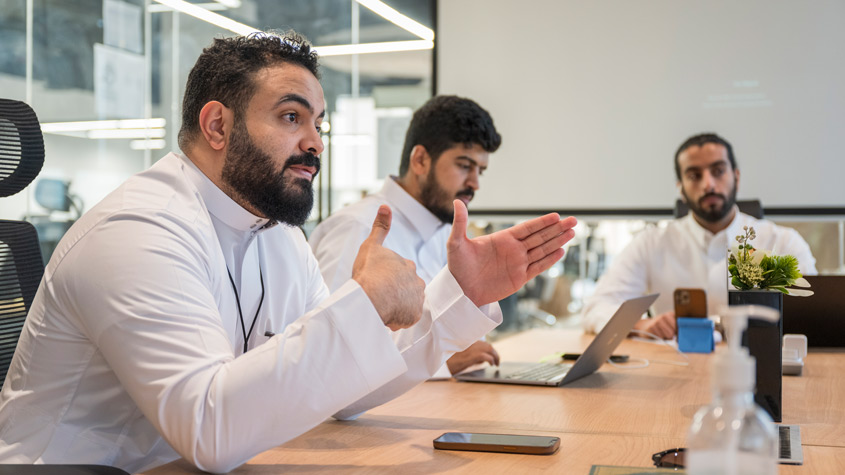 Established in 2014, by Ahmad Al-Zaini and Mosab Al-Othmani, who now serve as the company's CEO and CTO, respectively, Foodics is a thriving Saudi Arabian-based startup that aspires to offer a top restaurant management solution that is both innovative and hassle-free.
The company currently offers restaurant owners more than 100 apps that they can integrate seamlessly into their business operations to achieve efficiency gains and cost savings.
They hatched the idea to create their smart cloud-based software for restaurant managers during their frequent trips to local cafes in their student days.
"We sensed there was a lack of digitalization in the Food and Beverage sector, especially in the ordering process. Restaurants also faced difficulties in modifying or changing their printed menus. That's why set about finding an innovative solution for them and came up with digital tablets for the menu," explains Mr. Al-Zaini.
"We want to become a true one-stop-shop for restaurant owners, offering them an easy and efficient way to manage their operations from ordering their supplies to managing the relationship with their customers to accepting and making payments," he adds.
Foodics offers a cloud-based, all-in-one Restaurant Management System and Point of Sale solution that restaurant owners can access from their iPad quickly and in multiple languages. With a variety of add-on iOS apps, Foodics is now servicing thousands of dine-in restaurants, food trucks, cafes and fast-food chains across the Middle East.
The company's cloud-based solution has revolutionized every aspect of restaurant management − front of house (service management), back of house (kitchen management), and back office (marketing, accounting and finance, human resources, inventory, menu creation) and much more.
Navigating the hospitality industry in the age of COVID-19
There is a big push to invest in digital innovation in the Food and Beverage industry. We're proud to see our customers coming out of the Covid-19 pandemic stronger than ever.

Ahmad Al-Zaini and Mosab Al-Othmani, co-founders of Foodics
While the hospitality industry has been hard hit by the Covid-19 pandemic, it has created a market opportunity for food technology within the restaurant industry. Public health measures have had a huge impact on the way people access and experience the hospitality industry, with take-out options and digital payment services gaining popularity. At the same time, the sector's shift towards digitalization has accelerated and many restaurants and bars have turned to e-commerce to maintain clients and revenues.
To meet the demand for cloud kitchens, Foodics has been actively supporting restaurant businesses throughout the pandemic with the development and roll out of the Foodics PAY app. This new product allows restaurant owners to access an integrated point of sale payment solution that enables them to accept cards and digital payments securely.
"We witnessed a significant acceleration in the digitization of operations in both the retail and Food and Beverage sectors. Businesses have had to create or augment their online presence to follow their customer's footprints and provide them with an optimal customer experience," says Mr. Al-Zaini.
Foodics has learned valuable lessons in moving beyond the coronavirus pandemic. The company is committed to ensuring that its customers remain focused on their business while Foodics develops tools, data, and insights to help them make the right decisions and manage their business digitally. "We have heavily invested in local presence to connect closely with our clients and the F&B community to get support from actual human beings, as well as focusing on attracting and retaining the right talent from the outset", the company website notes.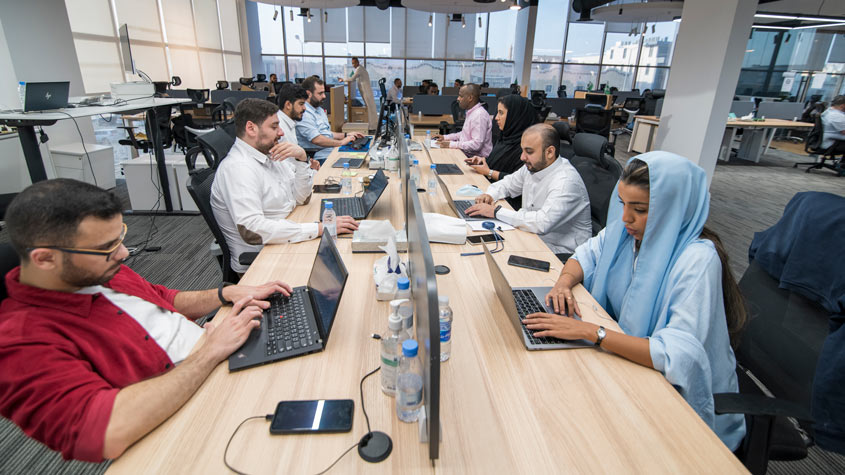 Innovation with a side of IP protection
On top of their instinct for innovation and their ability to develop useful and practical products that add value for restaurant owners, Ahmad Al-Zaini and Mosab Al-Othmani realized that without proper intellectual property (IP) protection their investment would be at risk.
At Foodics, we try to foster an environment that supports innovation and entrepreneurship, providing our employees with the tools to grow their ideas within the industry. But we soon realized that in the creation process these innovations could be stolen and that IP rights could help us protect our work.

Ahmad Al-Zaini and Mosab Al-Othmani, co-founders of Foodics
The company now has a firm focus on IP. It has registered a number of trademarks and has updated its contracts to ensure they include IP clauses. "Foodics operates in a highly competitive market where industry needs evolve on a daily basis. That's why is it so important for us to protect the financial investment we make in developing our innovations with IP," notes Ahmad Al-Zaini.
"Startups like Foodics are often built on innovation, so it is really important that national IP offices make information about IP available to smaller businesses. Having an effective IP strategy in place is really important for companies like Foodics because it enables us to protect our intangible assets, it also increases our company value and makes us more attractive to potential investors," Mr. Al-Zaini adds.
Our advice to companies like ours is: Register all of your new ideas, designs and innovations; it pays off.