Nation branding: beyond a cosmetic symbol
By Patricio T. Murphy, IP Specialist and researcher at the think tank Red Argentina de Profesionales para la Política Exterior (Red APPE), Buenos Aires, Argentina
At first sight, the idea of "branding" a country or nation branding, may seem straightforward. Nation branding generally refers to a country's strategy to convey a particular image of itself beyond its borders to achieve certain beneficial goals. The notion is associated with the existence of a "great global market" where countries, cities and regions, compete with each other to attract the largest number of tourists, investors, consumers, students, events and so on.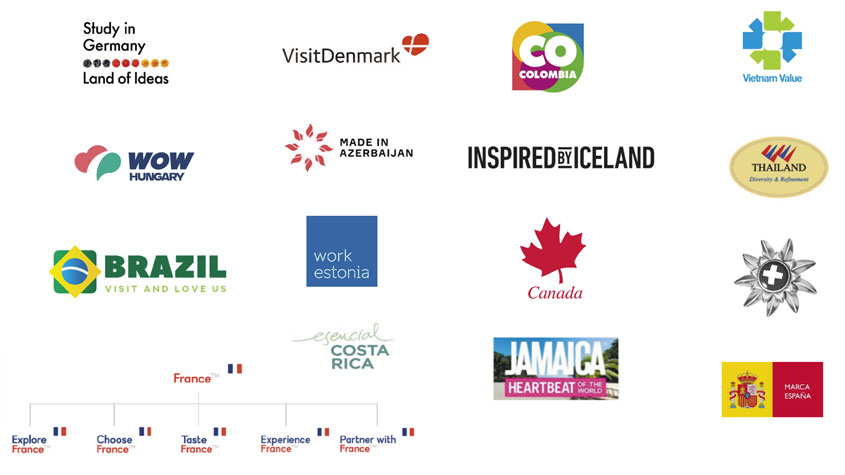 However, "branding" a country is no simple task. First, a country's image far exceeds the elements highlighted in a national branding campaign, such as its creative design, the landscapes or the products or services featured. What is communicated – consciously or unconsciously – is as important as the target audiences' broader perceptions of a country. How these perceptions are formed is far beyond the branding strategist's control. Second, the way a country is assessed transcends its economic or commercial attractiveness. It also involves factors, such as what the country is doing to improve the quality of life of its citizens and how it contributes to the welfare of humanity beyond its borders.
Nation branding: an evolving concept
The concept of country "branding" is a field of research that has given rise to a number of evolving approaches. The independent policy advisor, Simon Anholt, is widely considered a pioneer in this field. In 1996, he coined the term Nation Brand to indicate that the reputation of a country behaves, rather like the brand images of companies and products. As such, a nation's brand can have a significant bearing on its prosperity, welfare, and effective administration.
Some years later, Anholt found that the concept of Nation Brand had been misinterpreted and distorted; it had become equated with the belief that the management of a country's image could be reduced to a series of marketing techniques. In response, Anholt introduced the concept of Competitive Identity, a model that combines the evaluation of a country's identity (and acknowledges its strengths and weaknesses) with the possibility of re-shaping certain behaviors and actions to improve it.
The notion of Competitive Identity underlines the fact that a country's image has more to do with national identity and the politics and economics of competitiveness than with branding techniques. Through the lens of Competitive Identity, a country's image does not depend on what the country tells the world, it depends on what its national identity stands for and its actions and behaviors in relation to the broader global community. However, Anholt notes that international perceptions of what a country "stands for" may be molded over time as it adapts and responds strategically to new scenarios and circumstances.
Following Anholt's criterion, such adaptation involves a multi-pronged approach where action is taken in a range of spheres (economic, political, legal, social and cultural). This may involve, for example, developing and implementing innovative policies and laws, building modern institutions, fostering cutting-edge science and technology, and offering innovative products and services along with a favorable investment and business environment.
Beyond Anholt's contributions to this debate, other authors have put forward a range of perspectives on the question. Some look at nation branding through the lens of marketing and management, others from the viewpoint of international relations and public diplomacy. In fact, these perspectives are finding their way increasingly into the global debate on nation branding.
Nation branding generally refers to a country's strategy to convey a particular image of itself beyond its borders to achieve certain beneficial goals.
Measuring the image of a country
Assessing the image of a country is a complex undertaking. Many economic, political, cultural and social factors need to be considered, including the perceptions of stakeholders worldwide. This is made more difficult by the fact that, inevitably, the perceptions of external stakeholders are influenced by their origin, culture and experiences and are therefore inherently biased. Even so, a number of indices and reports provide us with useful insights. Some of the best known are outlined below.
The Anholt IPSOS Nation Brands Index was created in 2005 and, since 2008, in association with global market and social research specialists IPSOS. One of the first indexes to have been developed, it offers a global appraisal of a country in terms of its performance in relation to six criteria, as follows:
Exports – reputation of the country's products and services.
Tourism – level of interest in visiting the country and its natural and artificial attractions.
Culture and Heritage – the value of a nation's heritage and interest in its contemporary culture, i.e. music, art, cinema, literature and sports.
Governance – public opinion about national government competency and fairness, as well as its commitments to global issues.
People – worldwide reputation with respect to openness, friendliness or tolerance.
Investments and Immigration – a country's ability to attract people (or companies) to live (or settle), work or study, and the quality of life and the business environment it offers.
FutureBrand Country Index: published since 2005, it assesses the top 75 countries in terms of GDP, according to the World Bank, and analyzes them against multiple variables under two rubrics, as follows:
Purpose – the country's values, quality of life and business potential.
Experience – the country's heritage and culture, tourism, products and services.
The index evaluates the perception of countries in the same way as consumers and corporate brands are assessed. It emphasizes the social and economic context of a country and its ability to attract investment, trade and tourism. The 2019 FutureBrand edition introduced the concept of Countrymaking, a new framework aimed at measuring countries in a global context and how challenges, such as the impact of new technologies, climate change and gender inequality affect their performance. FutureBrand notes that Countrymaking is a guide to visualize how countries react, strike balance and even thrive in today's new dynamic.
Brand Finance Nation Brand Report: published since 1996, it measures the financial value of a country brand in US dollars and provides expert recommendations to increase that value. Brand Finance uses the "Royalty Relief" approach to calculate its rankings. This involves estimating a brand's likely future revenues on the basis of an estimated royalty rate to determine its "brand value." In other words, it estimates the net economic benefit that the brand owner would achieve by licensing it in the market. The report evaluates the effects of the country image on its economy as a whole and on the corporate brands located there. The report indicates the country's ability to promote domestic investment and export its products and services as well as its ability to attract tourists and skilled migrants.
In 2020, Brand Finance launched the Global Soft Power Index, which ranks countries according to their ability to influence their peers in the fields of culture, economy, political values, science and technology, and so on, without using military or economic measures. "Soft Power" refers to the extent to which a country is able to co-opt others – rather than coerce them – by the attractiveness of its values, practices or ideas, which depends on its domestic strength as well as its behavior and relations before the global community.
The Good Country Index: devised by Anholt in 2014, it ranks countries according to their contribution to the common good of humanity and the benefits they enjoy from global common goods, relative to their size (GDP). The report was developed to underscore the fact that the greatest challenges facing humanity today must be understood as global and cross-border in nature. The index stands out in that it does not evaluate the performance of a country in isolation, but as a part of the world community. The Good Country Index draws heavily on UN databases and measures a country's contribution in areas such as science and technology, culture, peace and international security, world order, climate, and prosperity and equality. For the purposes of this index, "good" is not the opposite of "bad" but of "selfish."
With these indices policymakers now have access to powerful tools that provide more thorough and granular analyses of the image or brand of countries. These tools go beyond the economic and commercial attractiveness of countries in the global market and assess their performance and reputation in areas that are relevant to internal and/or global well-being.
WIPO member states work on the protection of Nation Brands
WIPO member states have been exploring a broad range of issues relating to the protection of nation brands through the WIPO Standing Committee on the Law of Trademarks, Industrial Designs and Geographical Indications (SCT). From May 2020 to September 2021, the SCT surveyed its members to find out how nation brands are defined and the policy rationale underlying their protection, recognition, ownership and administration. The findings reveal that 58 percent of the 65 member states surveyed have taken a decision to create a nation brand and that a further 9 percent of them have plans to do the same.
Respondents cited increased visibility of the country (93%), promotion of the country's culture, traditions and values (91%) and tourism promotion (91%) as main reasons for developing a nation brand. Other reasons cited were to increase exports (75%) and to attract investment (73%). Over 80 percent of the countries surveyed assert ownership over nation brands, usually via public or semi-public entities. The survey results are published in document SCT/43/8 Rev.2. For more information contact the SCT Secretariat.
Facing challenges and contemplating a new world
In the last decade, the global community has started to pay greater attention to the common challenges and opportunities facing humanity. In 2015, world leaders adopted the 2030 Agenda, which sets out the UN Sustainable Development Goals to eradicate poverty, protect the planet, promote innovation and ensure prosperity worldwide. Debates and concerns around specific issues, including climate change, gender equality, immigrants and refugees, nuclear power, global food security and innovation, have mushroomed. Some have culminated in international agreements, such as the Paris Agreement on Climate Change.
Evidence shows that these challenges are reaching emergency levels and points to the commitment of new generations to tackle them by carving pathways towards global welfare. The tools to assess more effectively a country's performance within a global context, have evolved and adapted to this new paradigm; they offer a clearer assessment of how the behavior of a country shapes its image. For instance, the most recent reports by these indexes allude to national responses to global topline events, such as the COVID-19 pandemic, climate change and the Fourth Industrial Revolution and their influence on the country's reputation. Many countries are recognizing the importance of sustainability, innovation, inclusion and diversity to new generations and are taking concrete steps to address these important issues. The insights generated by these reports offer invaluable insights in shaping policies to advance these initiatives.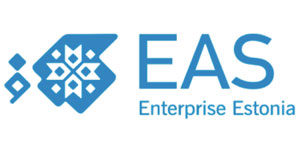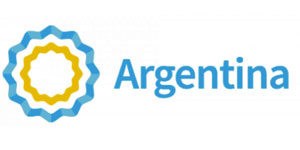 The power of a sign in shaping perceptions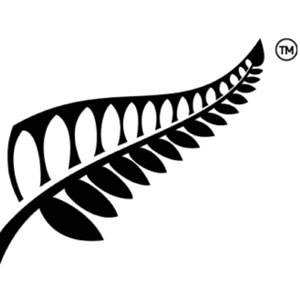 Nation branding is a broad and complex landscape and goes well beyond a marketing strategy or a graphic element symbolizing a country. However, the graphical representation of a nation's brand has value, and its protection is crucial. Such a symbol represents the most direct channel for a country to convey its image and to identify the provenance of its flagship products and services. Those developing nation branding strategies need to recognize that, by implication, these graphical elements also embrace values and actions/behaviors that shape the perceptions of international stakeholders and how they engage with the country. Accordingly, a graphical sign or emblem can serve as a positive lever to boost tourism, exports, investments, and attract skilled labor.
Finally and by way of a disclaimer, a reasonable assessment of a nation brand should not ignore a country's size, economic resources, domestic history, historic global role and culture. Acknowledging these factors will enable a more accurate and nuanced assessment of each country.
The WIPO Magazine is intended to help broaden public understanding of intellectual property and of WIPO's work, and is not an official document of WIPO. The designations employed and the presentation of material throughout this publication do not imply the expression of any opinion whatsoever on the part of WIPO concerning the legal status of any country, territory or area or of its authorities, or concerning the delimitation of its frontiers or boundaries. This publication is not intended to reflect the views of the Member States or the WIPO Secretariat. The mention of specific companies or products of manufacturers does not imply that they are endorsed or recommended by WIPO in preference to others of a similar nature that are not mentioned.