Eco Panplas: better recycling of lubricant containers
By Monica Miglio Pedrosa, freelance writer
In 2020, global demand for lubricants rose to 37 million metric tons, according to Statista. Lubricants play a key role in optimizing the efficiency and safety of machinery. However, the disposal of the plastic containers in which lubricants are delivered to customers is a major environmental threat and their decontamination is a longstanding industrial conundrum.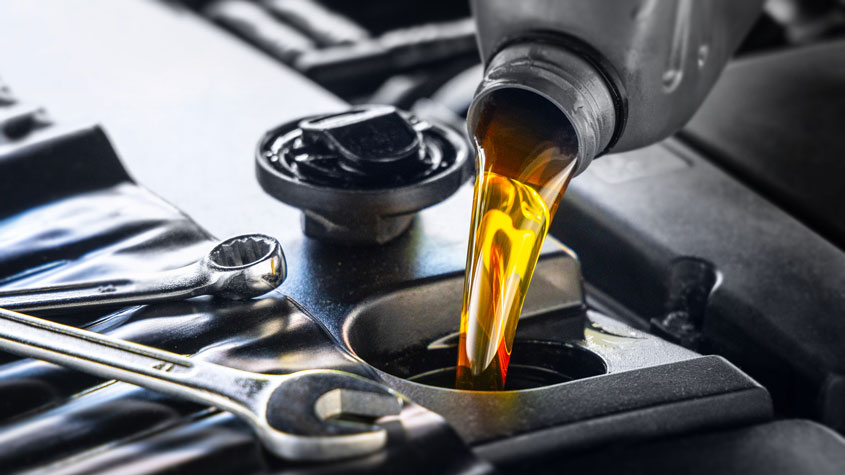 It takes just 1 liter of lubricant to contaminate up to 1 million liters of water. In Brazil alone, 1 billion plastic containers of lubricating oil are discarded every year. When drained, some 2 million liters of lubricant remain in these containers and are dumped in the environment. Currently, only 9 percent of containers are recycled. Traditional recycling methods require heavy use of water and fail to remove all the residual lubricant, meaning the containers are a low-quality material for recycling.
Recognizing the scale of the problem and its far-reaching environmental impact, the Brazilian company Eco Panplas has developed an award-winning, clean, safe and sustainable solution that is 30 percent cheaper than traditional recycling methods. The company is planning to open five new sites across Brazil to recycle up to 24,000 metric tons of packaging every year. Eco Panplas's CEO, Felipe Cardoso, discusses his entrepreneurial journey, the importance of patents to the company and future plans to expand into international markets.
In Brazil alone, 1 billion plastic containers of lubricating oil are discarded every year. When drained, some 2 million liters of lubricant remain in these containers and are dumped in the environment.
How did you get into the recycling business?
Before studying Business Administration and becoming an entrepreneur, I worked in the corporate sector, where I headed up a marketing team. But I always wanted my own business in an area that could benefit society. I saw plastic recycling as an interesting value proposition and initially founded a company called EcoPan in 2011.
Did that work out?
Unfortunately, no. We were recycling post-industrial waste, but for cost-saving purposes most companies now reclaim and recycle the waste they produce in-house. But that experience set the foundations for Eco Panplas, which I set up with my co-founders in 2014.
After EcoPan folded, I visited well over 300 companies and saw an opportunity; no recycling company could address the problem of decontaminating containers used for lubricating oil. I looked into the problem and found that, in Brazil and elsewhere, the recycling process is always the same ─ water is used to remove the contaminating material with a negative impact in terms of wasting water and contaminating landfill sites and the environment.
Our aim is to generate around BRL 43 million by late 2023 and to recycle 24,000 metric tons of lubricating oil packaging annually by 2026.
How did you come to establish Eco Panplas?
By chance, I met a local entrepreneur who introduced me to a project that his partner who was a chemical engineer and had been developing for two years already. At first, they wanted to sell me the project, but my partner and I invited them to enter into a partnership with us and to apply for a patent. They agreed and the four of us now make up the Eco Panplas team; two on marketing and management, one mechanical engineer, and one chemical and environmental engineer.
How long did it take to develop the technology?
It took us three years to reach technical, financial and environmental feasibility. We then spent another three years validating our technology on the market.
In 2014, we filed our patent application with the Brazilian National Intellectual Property Institute (INPI), through their Green Patents Program. That was crucial for the credibility of our offer, both in Brazil and abroad.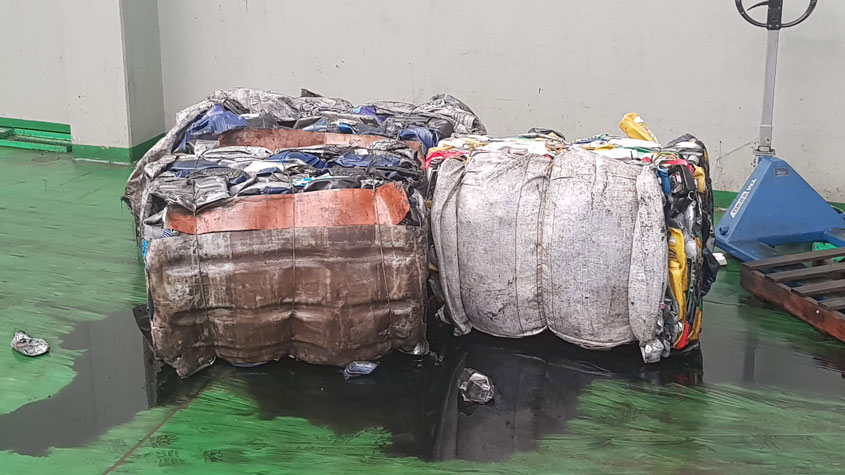 From day one, we recognized that acquiring a patent was important in terms of protecting the company's interests, validating our innovation and boosting its commercial value. A patent is a key differentiator to attract investors, and, in future, it will enable us to take advantage of licensing opportunities.
What sort of interest has your technology attracted?
There's a lot of interest in our technology. We have won over 30 awards for it in Brazil and internationally. These awards have also been an important factor in building the credibility of our solution. In 2020, we were the first Brazilian company to win the Latam USD 100K Entrepreneurship Competition, supported by MIT Management and ITBA (Technology Institute of Buenos Aires). We were also acknowledged as the best innovative solution in Latin America in the last 10 years by the FEMSA Foundation in Mexico. We won the II Latin American Patented Inventions Competition by PROSUR and went on to exhibit our technology at the Geneva International Invention Fair. We presented our solution at COP-26 in Glasgow and won the Energy Globe Award Brazil 2021, one of the world's top environmental awards. We have also participated in trade shows in China and the GreenTech Challenge in Europe.
What was your experience in seeking patent protection through INPI?
In 2014, we hired a specialized law firm to assist us in seeking a patent. We felt this was important, as they have a far better understanding of the ins and outs of the process. They have expertise in writing patent applications and know how to speed up approval. It was also crucial that we applied for our patent under their Green Patent Program because it validated our solution as a truly innovative clean technology. The Green Patent Program prioritizes environmentally sound technologies and expedites the whole patenting process. Our patent was granted in 2017.
How does your solution work?
The contaminated plastic packaging we receive undergoes a grinding and decontamination process using an odorless and biodegradable degreaser that generates no waste. Through physical, chemical and mechanical processes, the degreaser removes the oil from the packaging plastic and all inputs are separated into plastic, labels and oil. At the end of the process, we generate decontaminated crushed plastic, which can be reused by industry, including for the manufacture of new packaging for lubricants. We sell the oil that we recover back to the refining industry. Our decontamination process uses no water and is 30 percent cheaper than the traditional recycling model for these products. On top of this, the recycled waste is fully reusable so there are no costs associated with waste disposal.
What are your plans for Eco Panplas?
In 2019, Eco Panplas was recognized as a B Company because social and environmental development is central to our business model, which means we balance purpose and profit. We plan to expand our recycling capacity in 2022. The pilot plant in Hortolândia, in the interior of São Paulo state, has reached its annual production capacity of approximately 1,500 metric tons per year, so this year, we are in the process of building another production plant with five times the recycling capacity of Hortolândia. Our aim is to generate around BRL 43 million (approx. USD 8.26 million) by late 2023 and to recycle 24,000 metric tons of lubricating oil packaging annually by 2026. To achieve this, we foresee operating six units in total ─ three in São Paulo state, one in Minas Gerais state, one in the south and one in the northeastern region of Brazil.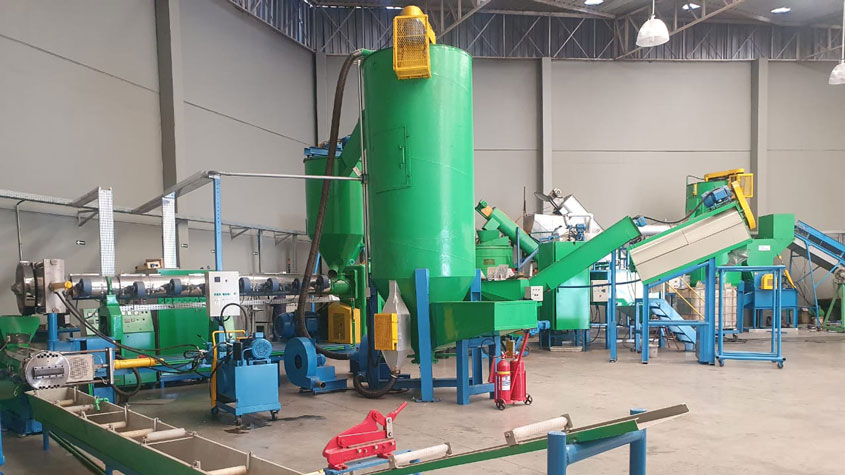 We are already testing the solution for recycling packaging for cooking oil, vegetable oil, paints and cosmetics and the results are very good. These are entirely new markets to explore, and other potential uses of our recycled materials could arise from them. Our ambition is for Eco Panplas to become a major recycler of complex contaminated packaging, which cannot be easily degreased with water, and to generate high environmental, economic and financial value for all stakeholders.
Are you targeting markets beyond Brazil?
Yes. We have taken part in several programs overseas and there is clear market demand for our technology outside of Brazil. Latin America, Europe, China, the Middle East and India are potential candidates for our plan to expand into international markets. But first, we need to ensure the solutions we are currently developing are protected in those markets. That's why we are looking to use the Patent Cooperation Treaty (PCT), as it simplifies the process of filing for patent protection in multiple countries and is a cost-effective way of doing so.
Companies such as Shell, Ambev and Braskem have also supported you through their open innovation programs. Are other organizations looking at your solution?
More and more companies want to invest in recycling, which is why we are receiving proposals for corporate venture capital. Some companies are interested in licensing and taking the technology abroad. That is why our intellectual property (IP) rights are so important. Companies in the fields of petrochemicals, waste management and recycling have approached us, and we are in talks with municipalities and state governments that want to solve this waste management problem. For us, it all makes a lot of sense: the greater the volume processed, the greater the social and environmental benefits generated. This is our mission and the main legacy we want to leave for society.
The WIPO Magazine is intended to help broaden public understanding of intellectual property and of WIPO's work, and is not an official document of WIPO. The designations employed and the presentation of material throughout this publication do not imply the expression of any opinion whatsoever on the part of WIPO concerning the legal status of any country, territory or area or of its authorities, or concerning the delimitation of its frontiers or boundaries. This publication is not intended to reflect the views of the Member States or the WIPO Secretariat. The mention of specific companies or products of manufacturers does not imply that they are endorsed or recommended by WIPO in preference to others of a similar nature that are not mentioned.