Empowering SMEs to leverage IP for innovation
June 2021
Frank Tietze, Head of IP Management (IIPM) Laboratory, Department of Engineering, University of Cambridge, United Kingdom
Small and medium-sized enterprises (SMEs) make up a large share of economies, whether in developed or less developed countries. They contribute substantially to GDP and are a critical source of innovation across all sectors, markets and aspects of life. In the current COVID-19 pandemic, SMEs have contributed to the development of crisis-critical products. Examples include the German-based SME BioNtech in the area of vaccines and BenevolentAI in identifying a COVID-19 treatment that recently secured Food and Drug Administration (FDA) approval. SMEs are also behind many of the digital communication tools that we now use on a daily basis.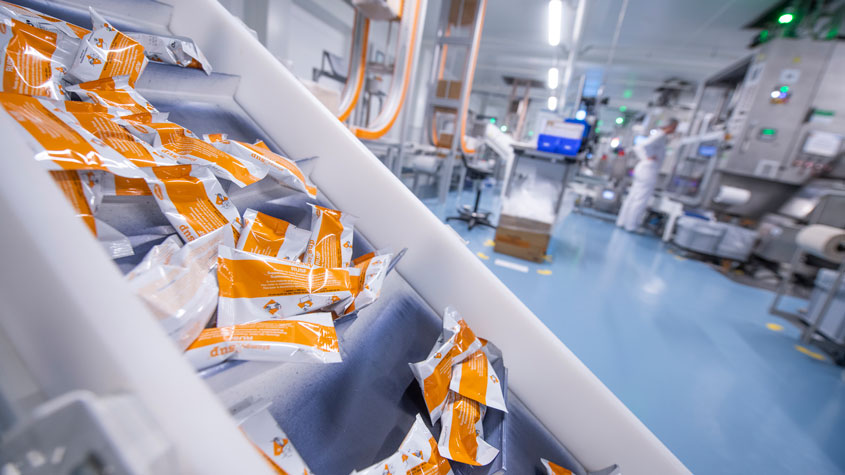 Intellectual property (IP) in its different forms, ranging from patents and trademarks to design rights and copyright, is of great importance to SMEs. A number of studies show that firms in general, and SMEs in particular, perform better when they pay attention to their IP. Arguably, IP makes all the difference, in particular, to the fortunes for Gazelles (ambitious, high-growth SMEs); startups when they are younger; and large firms, when they are successful. Let's take a few examples to illustrate how IP has made a difference.
Studies show that firms in general, and SMEs in particular, perform better when they pay attention to their IP.
SwiftKey
SwiftKey is an artificial intelligence (AI) company founded in 2008 by alumni from the University of Cambridge. In 2016, the then-SME was acquired by Microsoft for USD 250 million. Of course, there are many reasons for this huge valuation, but I find it hard to imagine that the founders would have achieved such an exit if they had not paid attention to IP. Interestingly, in 2013, SwiftKey hired Gareth Jones, an experienced IP manager who brought experience from two IP savvy companies, Vodafone and IBM. Some might have questioned SwiftKey's decision to hire an IP person at great cost at the time, but I would argue that it was a really smart decision; the investment certainly paid off. Mr. Jones was hired to look after SwiftKey's IP so it could withstand the due diligence processes that multinationals run to scrutinize acquisition targets. When I heard about this case, it reminded me of a visit to the Venture Unit of the Volvo Group in Sweden in my student days. During the visit, the head of the Venture Unit at that time told me that they quickly lost interest in acquiring an SME if it could not demonstrate that it had secured its IP in relevant markets globally. So, while difficult to prove, my guess is that although SwiftKey may have managed to sell its company to Microsoft or another multinational without its IP in order, it certainly would have done so at a much lower price. My guess is they would have been able to sell it for around USD 50 million. That's five times less than Microsoft paid to acquire it.
Nutriset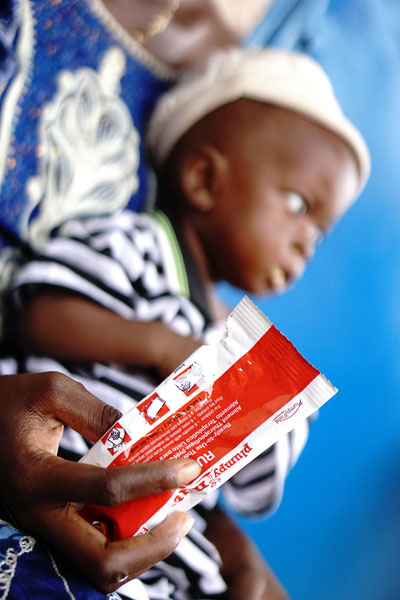 You might say this is a single case from the "trendy" AI sector, so let me give you another example of how SMEs can make good use of IP. For our Belmont Forum-funded Intellectual Property for Accelerating Sustainable Transitions (IPACST) research project, we recently interviewed the CEO of Nutriset, a French company that operates in the humanitarian sector. This fascinating, mission-driven company aims to provide nutrition to all, particularly vulnerable children and pregnant women in less developed countries, predominantly in Africa. It seems clear that Nutriset understood the power of IP and put it to use successfully in a number of different ways. Nutriset did not want to produce a humanitarian product in a highly efficient and automated manufacturing plant in Europe and ship it to less developed countries. Rather, the company developed a business model that aims to create sustainable impact and enable local job creation and skills development. For that to work, Nutriset used patents to protect local franchisees in southern countries from competitors from the global north. The latter could have produced copycat products at scale for costs below those that Nutriset's franchisees could achieve. This would have undermined Nutriset's mission to create sustainable impact in developing countries by establishing local manufacturing capabilities. In fact, today Nutriset has about 20 competitors, of which only two are from the global north. Nutriset used its patents to secure sufficient lead time to establish a franchise model through which it shares patent-protected IP and complementary know how, such as process knowledge and licenses for the use of its trademark. Through this model, local manufacturing plants have been established in West Africa, creating about 400 permanent jobs. In 2020 alone, Nutriset's products benefited about 1 million children, and have had a positive indirect impact on local industries.
IP can be put to use both for economic success and positive social impact.
IP-related challenges that many SMEs face
These examples demonstrate that IP can be put to use both for economic success and positive social impact. However, many SMEs face IP-related challenges. First, we hear that SME executives perceive that patents are costly. It's true, they do cost money, but that cost needs to be put into perspective. First, it's important to bear in mind that these days, intangible assets typically make up at least 70 percent of a company's core assets. Second, statistics show that an average patent family, covering up to 10 counties and maintained for just 10 years (out of a maximum of 20) accumulates total costs of about GBP 50,000 (approx. USD 70,000). With these factors in mind, if a particular patent protects a company's core assets, isn't it worth spending a sum equivalent to a senior R&D engineer annual salary to claim ownership for your invention, the cost of which is spread over several years? Costs aside, SMEs create and own patentable IP assets, as well as various copyright-protectable assets in the form of software code, webpage content and other business materials, such as manuals and brochures, confidential know how, algorithms and data, and in very many cases, trademarks. Even today, after venturing into the knowledge economy for many years, SMEs often lack a general understanding of IP rights and how they can be used.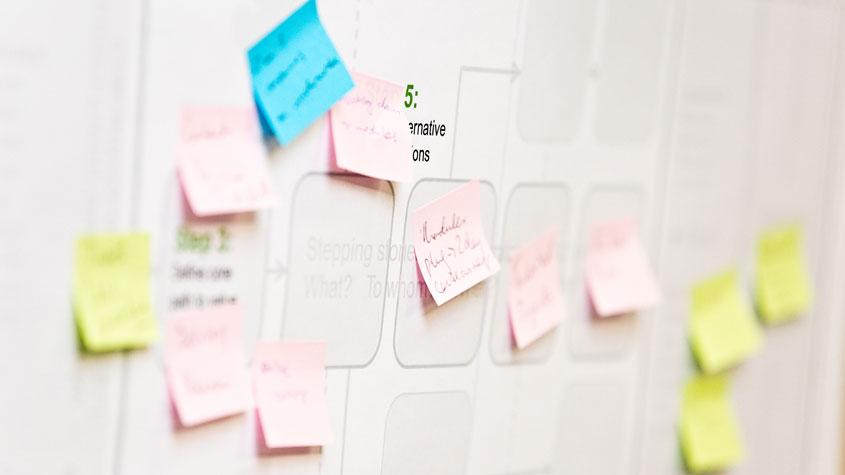 Although creating IP and being able to claim ownership are important, one has to keep in mind that the granting of IP rights does not predetermine how the assets they protect should be used. This is up to the owner. IP rights enable their owners to make decisions about how they are used and by whom. The following anecdote is illustrative. Imagine you own a house without a front door. It would be difficult for you to prevent strangers from entering and helping themselves to your fridge, enjoying movies on your couch or taking a nap in your bed, wouldn't it? IP rights put the front door on your house. They allow you to make decisions about who you like to have around. If you so wish, you can keep the door shut and not let anyone in. Or, you can operate an open house policy inviting friends and family to visit. You may even decide to list your property on Airbnb and make some money from it. Without a front door, putting these options into play would be difficult.
Moreover, while SMEs can find a lot of IP information online, unfortunately, few effective tools are available that help executives explore the strategic options for achieving certain business objectives. At the same time, while there are many capable patent attorneys out there, SMEs often find it difficult to get truly independent advice, at least without having to commit substantial financial resources. As part of our research in the Innovation and IP Management Laboratory) at the University's Engineering Department, we set out to develop toolkits with low access barriers for SMEs and startups. One example is the IP road-mapping tool that was co-developed with more than 20 companies, most of them SMEs and startups. It is designed to help SME executives to have structured conversations about the best use of their company's IP. The IP road-mapping approach is run in a workshop format, making use of visual templates that guide participants through a four-step process.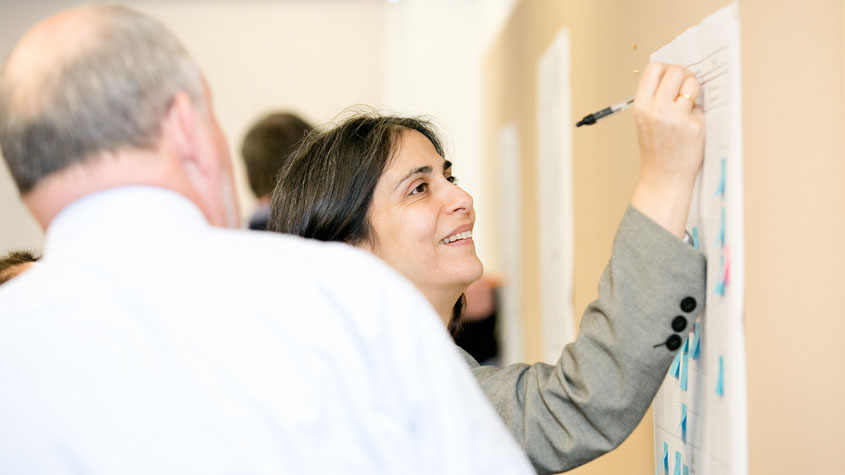 Managing IP in the context of open innovation
The management of IP in open innovation projects raises another set of important IP-related challenges for SMEs. More and more companies engage in collaborations, including with large multinationals and universities to jointly develop innovative products, services and solutions. In fact, as governments, including the European Commission, embrace open innovation, SMEs might find themselves involved in bilateral or multilateral open innovation projects, such as the EIT-funded Horizon consortia. While developing IP and putting it to use remains challenging for SMEs, such open innovation projects come with their own specific IP-related problems. For instance, when engaging in open innovation projects, SMEs have to negotiate collaboration agreements with their partners, which may be a large multinational with a large team of lawyers. When involved in such collaborations, SMEs must conduct IP risk assessments, determine and specify their background IP and negotiate who will own any foreground IP, which the partners set out to develop together.
SMEs lack tailored support in addressing particular IP-related challenges when engaging in open innovation.
In our ongoing POINT project for the European Commission my team has been interviewing SMEs across Europe to build a view of the challenges SMEs face when innovating in collaborative partnerships. This project aims to identify best practice interventions and to put forward recommendations for how the European Commission might help address them. Our preliminary results show that SMEs lack tailored support in addressing particular IP-related challenges when engaging in open innovation. Offering more support in this respect seems like a better investment in helping to scale the next generation of successful SMEs than making available online licensing templates for or guides to develop contracts.
The WIPO Magazine is intended to help broaden public understanding of intellectual property and of WIPO's work, and is not an official document of WIPO. The designations employed and the presentation of material throughout this publication do not imply the expression of any opinion whatsoever on the part of WIPO concerning the legal status of any country, territory or area or of its authorities, or concerning the delimitation of its frontiers or boundaries. This publication is not intended to reflect the views of the Member States or the WIPO Secretariat. The mention of specific companies or products of manufacturers does not imply that they are endorsed or recommended by WIPO in preference to others of a similar nature that are not mentioned.