The challenge of protecting intellectual property
November 2016
By Baroness Neville-Rolfe, Minister for Intellectual Property, Department for Business, Energy and Industrial Strategy, United Kingdom
Intellectual property (IP) has been very important to the UK for a long time. The first trademark legislation was passed by the English Parliament in 1266. The UK was at the forefront of developing patent rights and the first to codify copyright law with the Statute of Anne in 1710. It has made good use of these IP rights ever since they were brought into being.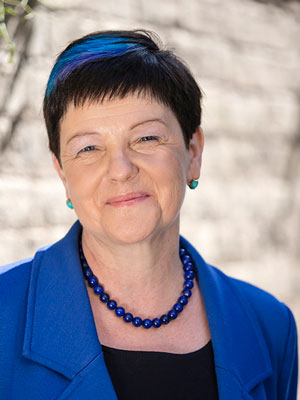 The UK has also led the world in publishing: only seven works of fiction have ever sold more than 100 million copies, and five of those were from British authors. In music, so far only seven artists have sold over 250 million records – four of them were from the UK. And the UK has been, and continues to be, at the forefront of technological innovation protected by patents. From steam engines to televisions to graphene, the UK punches well above its weight.
The challenge of protecting IP
The problem we all face is working out how to ensure that these valuable IP rights are usable, and how to ensure that their value is preserved in the face of relentless infringement on an enormous scale. Professor Hargreaves stated it quite plainly in his 2010 report: "IP rights cannot succeed in their core economic function of incentivizing innovation if rights are disregarded or are too expensive to enforce. Ineffective rights regimes are worse than no rights at all…"
This is where government comes in. In the UK we often say that IP rights are private rights. In some cases the appropriate redress is through the civil courts, and rights holders can be left to get on with it. The problem is that when infringement is so widespread and so damaging that legitimate businesses are in danger of collapse, it is no longer a private matter. As a government we stand right behind businesses, creators and innovators of all types. We cannot sit by while rights that have been developed to nurture innovation and encourage investment are rendered impotent. This is true whether it is caused by the deliberate behavior of serious infringers or by the unthinking actions of people who don't appreciate the harm that is caused by watching free streaming sites or buying "bargain" counterfeit goods.
The UK's enforcement strategy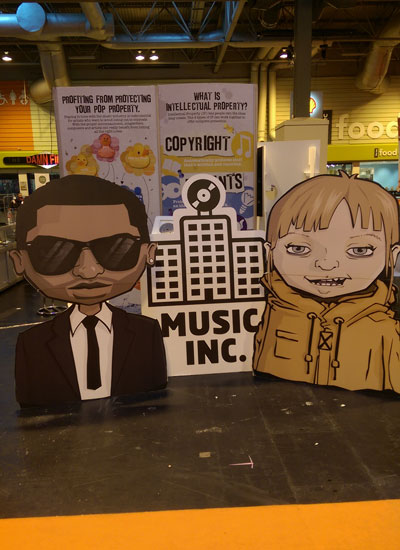 In May 2016 I launched the UK Government's new strategy, "Protecting creativity, supporting innovation: IP enforcement 2020". This sets out what we see as the most pressing priorities and some of the work we see as most necessary to make sure that IP enforcement works effectively. In some ways we start from a favorable position. The UK has done well in recent years, being ranked highly for its IP system, and for its enforcement environment in particular. But we know that we must work tirelessly to keep ahead of the challenges.
A key priority for us is to "know the enemy"; good evidence, and clear intelligence about the harm caused by infringement and the business models that facilitate and profit from it, are central to an effective response. This is why the strategy contains a commitment to develop a robust methodology for measuring the harm caused by IP infringement. The UK Intellectual Property Office will develop a comprehensive scoreboard, to be published annually, combining data on the prevalence of civil and criminal IP infringement with the outcomes of enforcement activity and the best available estimates of their impact. This will mean better reporting in the criminal justice system, better reporting of court cases and a deeper understanding of consumer behaviors and emerging trends. The UK IPO has been supporting industry and enforcement agencies with its IP Crime Intelligence Hub, and has built in links with the police and trading standards to share that intelligence.
Tackling infringing material on- and off-line
We also recognize the need to tackle the issue of infringing material online. Our aim is to make it easier for consumers to recognize legitimate content, and to understand the harm caused by piracy. We also want to find a new model for notice and takedown, one which does not require rights holders to send a multitude of notices only to see the same content reposted after it has been taken down. We have had some success here already, with the Infringing Website List now beginning to starve piracy websites of the advertising money they need to survive, but we are now looking to push this out further, to other intermediaries and other territories.

Despite the focus on new technologies and the online world, we cannot afford to take our eyes off the physical world. Counterfeiting remains a huge problem, causing harm for brand owners in lost sales and harming consumers with substandard and sometimes dangerous goods. The strategy sets out our continued leadership in the UK in this area and provides a dedicated intelligence resource to help enforcement agencies tackle counterfeiting. We will also continue our efforts to educate about the deep-rooted and well-proven links between IP crime (piracy and counterfeiting) and other criminal behavior. We will champion the use of Proceeds of Crime seizures in IP investigations. We don't just want to follow the money – we want to take it back from the criminals who have stolen it.
Tackling new modes of infringement
In our strategy we have committed to looking at the entirety of the legal framework, to ensure that whatever the type of infringement, and whatever the IP rights, creators and innovators are able to access recourse that is effective and proportionate. We have announced our intention to toughen penalties for online copyright infringement, but we are also looking at new areas where we might need to create new legal tools to tackle new modes of infringement. We will look, for example, at whether or not new legislation is needed to respond to the role of fulfilment houses (companies that specialize in warehousing and packaging for others) and drop-shippers in the distribution of counterfeit goods. We will look at the legislation around set-top boxes and illegal streaming, and whether we have effective remedies to tackle their misuse. And we will look across the legal framework, to ensure that there are effective sanctions when there is infringement to be tackled.
Educating consumers
Education and building respect for IP are key elements of the strategy. As an example, set-top boxes capable of accessing infringing broadcasts were initially an issue in business premises, especially pubs, which took the opportunity to screen football matches without a valid subscription. More recently these set-top boxes have entered the mainstream consumer market. There is an obvious appeal. If the only factor guiding a purchase decision is price then a set-top box which allows you to watch countless premium channels for a modest one-off payment is an attractive option. This helps give an insight into the solution. We have to work to educate consumers as to what exactly their bargain entails. If they knew that by buying these boxes and watching infringing streams they were directly damaging the future of their favorite programs, they might think twice.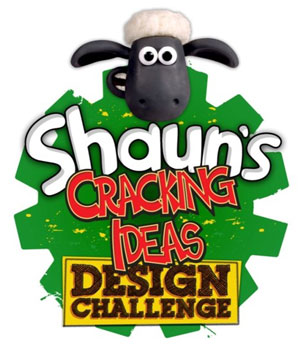 We know that this is not an easy message to get across. Consumers understand that deliberate infringement has consequences, but many don't think that they themselves bear any responsibility. Working with businesses to promote diverse sources of legal content will help to ensure that "it's easier to infringe" or "I can't get it elsewhere" are no longer valid excuses for infringement. Educating consumers directly about the effects their choices have, in the mold of the "Get It Right From A Genuine Site" campaign, will help us build momentum for behavior change.
Enforcement is a global endeavor
IP is by its nature international. A 2014 study by UK Trade & Investment (the UK Government's international trade and inward investment agency) found that one in four UK businesses were deterred from entering an overseas market due to the risk of IP theft. While some of this can be written off to unfamiliarity, language barriers, different legal systems and so on, there is clearly a real challenge for government as well. That is why our strategy also lays out our plans to build on the existing UK IP attaché network, to build influence in key UK markets, to provide training and practical support to emerging markets, and to strengthen our links with established trading partners to help ensure that consumers receive genuine goods wherever in the world they live.
Bilateral engagement is also important, and earlier this year I visited China to discuss IP issues with ministers, Chinese companies and British brands operating in the region. I was particularly pleased to be able to visit a number of major Chinese companies, including Tencent, Huawei, Alibaba and Lenovo. These high-tech companies are changing the global IP and business landscape. China shares our view that strong IP rights are crucial to support innovation, creativity and business and that this helps deliver growth and a strong economy. In this increasingly global economy, international partnerships are critical to progress against shared challenges. We will also continue to support the excellent work of multilateral organizations such as WIPO, through sharing best practices at meetings of the Advisory Committee on Enforcement and collaboration under WIPO's "Building respect for IP" strategic goal.
Achieving our ambitions won't be easy, and there is not a single device or clever trick to solve these problems. As our strategy lays out, we need to work closely with domestic and international partners, and develop and maintain an entire toolbox of interventions and remedies to deliver an effective enforcement regime.
The WIPO Magazine is intended to help broaden public understanding of intellectual property and of WIPO's work, and is not an official document of WIPO. The designations employed and the presentation of material throughout this publication do not imply the expression of any opinion whatsoever on the part of WIPO concerning the legal status of any country, territory or area or of its authorities, or concerning the delimitation of its frontiers or boundaries. This publication is not intended to reflect the views of the Member States or the WIPO Secretariat. The mention of specific companies or products of manufacturers does not imply that they are endorsed or recommended by WIPO in preference to others of a similar nature that are not mentioned.