Building respect for IP in Shanghai
November 2016
By Ms. ZHAO Wen, Vice Mayor of Shanghai, People's Republic of China
Intellectual property (IP) rights are critical in stimulating innovation and creativity, and policymakers across the globe are working to raise awareness about their importance. Thanks to these efforts, the public is becoming increasingly aware of the need to respect IP rights. In fact, building respect for IP has become something of a social trend.
Modern cities – especially mega-cities like Shanghai, with its galaxy of academic institutions, research and development (R&D) centers and industries – are magnets for innovation and creativity, and powerful drivers of economic and social development. As such, they have a leading role to play in enhancing respect for IP and fostering a positive IP culture.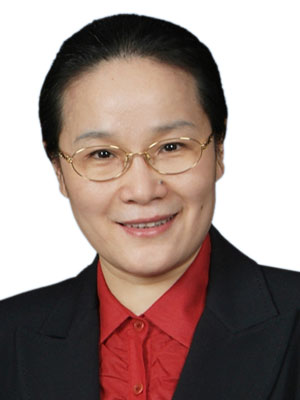 Innovation and creativity are at the core of Shanghai's competitiveness and are essential pillars of the city's sustainable development. Shanghai is committed to becoming a "City of Innovation," a science and technology innovation center of global significance. Our aim is for Shanghai to become a major IP hub within the Asia-Pacific Region, with a fully integrated innovation system that includes a comprehensive IPR protection framework, integrated IP service systems and substantial high-level IP talent.
Shanghai's IP culture is underpinned by a commitment to "respecting knowledge, advocating innovation, and honest and law-abiding business practices". We encourage the incorporation of IP into school curricula as well as public science and legal education programs to broaden understanding and awareness of IP and to promote respect for IP rights among the general public, and young people in particular. In April each year, we organize IP Publicity Week with a series of activities around the city, including an IP briefing for foreign consulates, foreign chambers of commerce and the media. This event marks the release of the annual White Book on IP Development in Shanghai.
Making IP a priority
In recent years, Shanghai has made protection of IP rights a priority, putting in place strict judicial and administrative measures. The Shanghai IP Court, established at the end of 2014, is one of three specialized IP courts in China. Law enforcement units in the city, under the coordination of the Shanghai IP Joint Committee, regularly carry out targeted actions to clamp down on IPR infringements. A rapid-response mechanism to investigate IPR infringements has also been developed and is now operational.
The city's commitment to building respect for IP has led to the rapid development and uptake of IP in Shanghai. This is evident from a significant increase in levels of IP creation and the number of applications filed in recent years. In 2015, for example, the city accounted for around 100,000 patent filings. Forty-seven percent of these related to inventions, 42 percent to utility models and 11 percent to industrial designs. As at the end of 2015, businesses in Shanghai owned 548,000 valid registered trademarks, including a significant number of well-known marks. In the same year, copyright registrations in Shanghai neared 200,000.
In recent years, Shanghai and WIPO have established and developed close relations, organizing many joint training programs and IP-related seminars in the city. The Shanghai Municipal People's Government and WIPO also co-organized the landmark Shanghai International Intellectual Property Forum (SIIPF), which explores a range of topical international IP issues.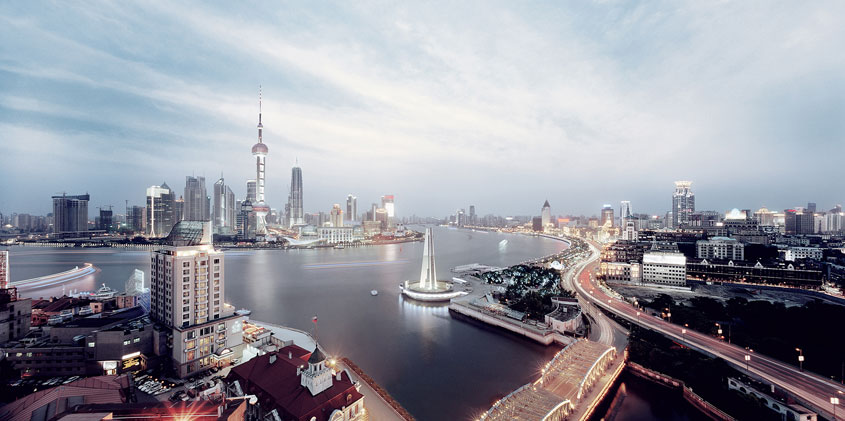 This November, we are honored to be hosting the International Conference on Building Respect for Intellectual Property – Stimulating Innovation and Creativity in Shanghai during the SIIP Forum. The event will provide an effective knowledge-sharing and networking platform for government agencies, research institutions, legal bodies and industry. We trust that that the exchange of views and ideas that will take place will give rise to a growing number of best practices with respect to building respect for IP and stimulating innovation and creativity. And we hope that the consensus that emerges from the event will benefit delegates from around the world.
The WIPO Magazine is intended to help broaden public understanding of intellectual property and of WIPO's work, and is not an official document of WIPO. The designations employed and the presentation of material throughout this publication do not imply the expression of any opinion whatsoever on the part of WIPO concerning the legal status of any country, territory or area or of its authorities, or concerning the delimitation of its frontiers or boundaries. This publication is not intended to reflect the views of the Member States or the WIPO Secretariat. The mention of specific companies or products of manufacturers does not imply that they are endorsed or recommended by WIPO in preference to others of a similar nature that are not mentioned.