China – on course to become an IP powerhouse
By Dr. SHEN Changyu, Commissioner, State Intellectual Property Office of the People's Republic of China (SIPO)
To protect intellectual property (IP) is to protect innovation, and the effective use of IP will stimulate innovation. Since the Reform and Opening-up, the Chinese Government has attached great importance to IP. Through concerted effort by many parties, work on IP in China has developed steadily and rapidly, not only making China an IP powerhouse, but also greatly supporting the country's economic and social development and the progress of the global IP system.
Work on IP in China maintained a promising momentum last year. In the first half of 2016, China received 553,000 patent applications, 19,000 Patent Cooperation Treaty (PCT) international patent applications and 1,740,000 trademark registrations – up 30.5 percent, 43.3 percent and 32 percent respectively on the same period last year. In 2015, China's copyright registrations rose to 1,641,000, representing a 35.5 percent year-on-year increase. In other areas of IP such as new plant varieties and layout designs of integrated circuits, applications also reached record highs. These statistics demonstrate that China is a vital force in innovation and remains one of the major drivers of the rapid growth in global IP applications.
Innovation: a key driver of development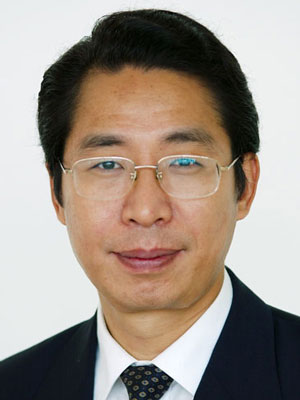 Today, the economic development of China has reached a new normal with innovation a leading driver of its development. With a focus on the country's current and future potential, China is implementing an innovation-driven development strategy to promote public entrepreneurship and innovation. As the fundamental safeguard and stimulus of innovation, IP is playing an ever more important role in this process. Toward the end of last year, the Chinese Government issued and implemented Several Opinions on Accelerating the Construction of an Intellectual Property Powerhouse in the New Circumstances, which identified 106 specific tasks. This document explicitly prescribes a deepening of reforms in key areas of IP, enhanced protection and utilization of IP, strict implementation of IP protection and the creation of a better environment for innovation, entrepreneurship and fair competition, to facilitate innovative and open development in the economy.
At the beginning of this year, the expression "accelerating the construction of an IP powerhouse" appeared in several important governmental documents, including the Outline of the 13th Five-Year Plan for National Economic and Social Development and The National Strategies for Innovation-driven Development. The 13th Five-Year Plan for Intellectual Property was also listed as one of the country's key plans. It sets out a new top-level design of the IP system in China and opens new strategic opportunities for its development.
With the world economy facing a weak recovery, countries including China are pushing forward with supply-side structural reforms, aiming to spur momentum and economic development. IP is a prerequisite for innovation-driven development, playing a crucial role in encouraging institutional development and technology supply. At the same time, IP is also the subject of increasing attention worldwide, as globalization deepens and international trade grows. The Chinese Government believes that, subject to general principles and basic standards of IP, the international community should be pragmatic about global developmental imbalances and should make more reciprocal, inclusive and balanced institutional arrangements to promote shared development and welfare for all. The Chinese Government is willing to contribute to such efforts as part of the international community.
Promoting IP education in China
China fully recognizes that in order to construct an IP powerhouse, one has to create a culture of respecting knowledge, admiring innovation and abiding by the law as well as enhancing public awareness of IP. In recent years, China has organized many IP-related activities, such as IP Publicity Week and pilot model projects for IP education in primary and secondary schools during important events like World Intellectual Property Day. These activities have achieved remarkable results. Recently, the State Intellectual Property Office of China published The 7th Five-Year Plan on the Publicity and Education of IP Laws and Orders Nationwide (2016-2020), which identified a series of tasks to further enhance public IP awareness, strengthen publicity and education about IP compliance among young people and create a better IP culture. China is ready to strengthen communication and cooperation with WIPO and its member states to jointly promote innovation and prosperity for humanity as a whole.
Looking to the future, we are confident that the development of IP in China will remain rapid and sustainable and that China's IP will make an even greater contribution to the development of the country and the global IP system.
The WIPO Magazine is intended to help broaden public understanding of intellectual property and of WIPO's work, and is not an official document of WIPO. The designations employed and the presentation of material throughout this publication do not imply the expression of any opinion whatsoever on the part of WIPO concerning the legal status of any country, territory or area or of its authorities, or concerning the delimitation of its frontiers or boundaries. This publication is not intended to reflect the views of the Member States or the WIPO Secretariat. The mention of specific companies or products of manufacturers does not imply that they are endorsed or recommended by WIPO in preference to others of a similar nature that are not mentioned.