Branding the fragrances of the Orient: an interview with Amouage
October 2016
By Catherine Jewell, Communications Division, WIPO
Perfumery – the art of blending fragrant essential oils and aroma compounds – has been an enduring part of Omani culture for thousands of years. Today, Oman is home to Amouage, one of the world's most prestigious perfume houses. Established in 1983 by His Highness Sayyid Hamad bin Hamoud al bu Said, Amouage has become known as an accomplished, sophisticated and opulent perfumer.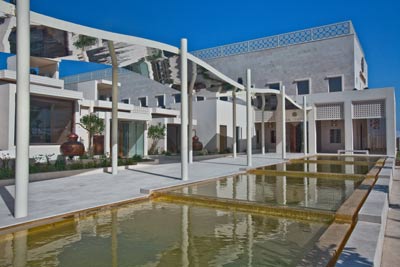 Rabin Chatterjee, Amouage's Financial Controller, discusses the company's aspirations and the role that intellectual property (IP) rights play in supporting its long-term commercial ambitions.
What prompted the establishment of Amouage?
The vision of His Highness Sayyid Hamad bin Hamoud al bu Said was to introduce Oman's heritage in the area of perfumery to the world and to produce a world-class perfume that encapsulates the unique fragrances of the Orient, particularly those of Oman. Attars, perfumes or essential oils obtained from flowers, and oud, also known as agarwood, a dark resinous wood with a distinctive fragrance, have been a part of Omani culture for over 2,000 years. These fragrances continue to play an important role in contemporary Omani culture. His Highness employed one of the world's best perfume producers, known in the trade as "noses", Guy Robert, to create Gold, our first fragrance. No expense was spared in developing it. In fact, Guy Robert considered it to be his crowning glory. Amouage Gold remains very popular and is one of our most expensive perfumes. While Amouage is now very much an international luxury brand, it is still rooted in the Orient.
How many fragrances are sold by Amouage?
Today, we have 38 branded fragrances. Each perfume is a new creation and tells a story. We believe that creativity and originality are the pillars of our success. We use the best and often the rarest ingredients – both natural and synthetic – and our overriding focus is to develop a fragrance that is something really beautiful, special and unique. We believe that our products have the highest level of perfume concentrate of any fragrance in the world.
How long does it take to create a new fragrance?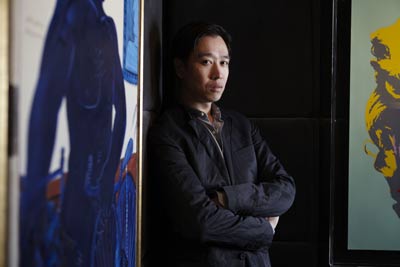 It takes around 18 months to develop a perfume. Our Creative Director, Christopher Chong, is responsible for conceptualizing and developing the brief for each perfume and for outlining its characteristics. He works with world noses from Grasse, Paris, New York, Geneva and beyond to develop it. They interpret the brief and submit samples. These can include up to 250 individual fragrances. There are many permutations; new ingredients are added, others are refined, reworked or deleted. We use only the highest-quality ingredients to produce our fragrances, and cost only becomes an issue when the final fragrance is chosen. This allows for maximum creativity and improves our chances of coming up with something really special. When the selection has been narrowed down to two or three fragrances for each gender, they are submitted to our CEO, David Crickmore, and Christopher Chong, who decide which perfumes to launch and what they should be called. For the past 10 years we have been launching two new fragrances per year, one for women and one for men, and one for our Library Collection. This is like the "haute couture" of perfumes and was developed to express the true mastery of perfume creation.
As a high-end, luxury brand we do not produce huge volumes of fragrances. But we sell them in 66 different countries around the world. Oman is our biggest market, but we also do well in Russia, Saudi Arabia, the United Arab Emirates and the United Kingdom.
In recent years we have expanded our product range. It now includes bath products, home collections, perfumed candles and leather goods. We are also planning to move into accessories such as jewelry, opticals and other accessories.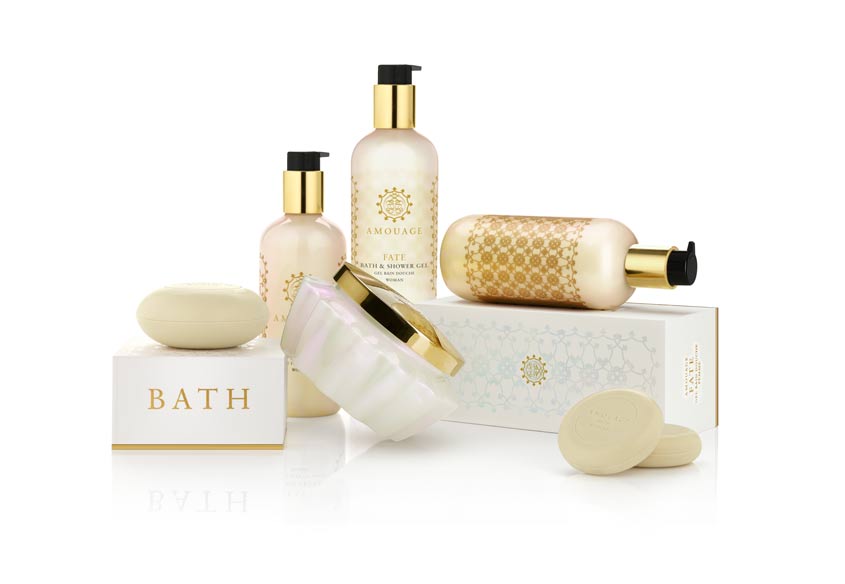 Why is intellectual property important to Amouage?
Amouage is all about creativity and originality. Without IP rights it is impossible to sustain creativity. In the perfume business creativity is a must if you want to stand out and inspire new trends. We always have to keep an eye on creativity and innovation. Any brand that stops doing that stops! So IP is very important to us. We mainly use trademarks and industrial design rights to protect our products both nationally and internationally.
Our name, Amouage, is a combination of the French word for love, "amour", and the Arabic word for wave, "موجة". It reflects the emotion that our perfumes evoke as well as the character and tone of our brands, which merge Eastern and Western ingredients to create beautiful international fragrances.
Industrial designs protect our bottles and packaging. The indented sides of our bottles give the impression of a wave. The shape of our female fragrance bottles echoes that of the Palace Ruwi Mosque in Muscat, while the bottles of our fragrances for men are shaped like a khanjar, Oman's traditional dagger. The company's logo on the front of the bottles is reminiscent of the royal seal.
The way our products are designed and packaged is extremely important for the image of our brand. While our bottles are made industrially, our perfumes are packaged by hand. The packaging is actually a work of art, and gives our perfumes an exclusive touch. We also ensure that all those involved in selling our products are well trained as this too is an important part of building up our reputation as an exclusive luxury brand.
Amouage is all about creativity and originality. Without IP rights it is impossible to sustain creativity.
Over the years, Amouage has invested strongly in building its brand recognition around the world, so it is essential that we protect it from illegal use by infringers. IP helps increase the value of our business and supports our efforts to bring Omani heritage to the world.
What lessons have you learned in developing your IP strategy?
Although protecting our IP assets is an expensive and complex affair, it is essential to the well-being of our business. Our experience underlines the importance of being proactive in registering our IP assets in all markets, both those in which we currently operate and those we plan on entering in the future. If we don't register our trademarks then someone else will and our business will suffer. That is why IP is so central to the development and launch of our products. IP awareness is very high in the company. We are very proactive in protecting our IP assets and even protect pipeline products that are still some way from commercialization in prospective markets, to avoid any problems at launch.
IP helps us to maximize our return on investment and minimizes the risks of free-riding. Much of the value of IP rights, however, depends on our ability to enforce them. We have registered our marks in all jurisdictions in which we trade and are therefore in a stronger position to successfully pursue infringers. Although it can be extremely costly, we make a point of actively pursuing infringers.
As we expand, we will continue to protect our IP assets in new markets. It is expensive and requires careful planning, but we cannot think of doing business without IP. It increases our business value and helps to strengthen our credibility and stature in the global perfume market.
What challenges are you facing as a luxury brand?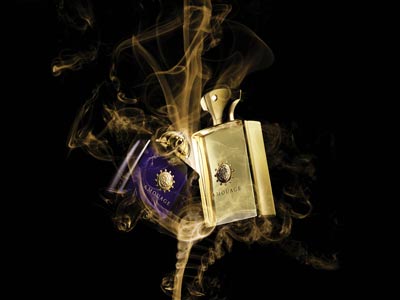 Controlling fake products is one of our biggest challenges. We take legal action when possible, but the people selling the fake products are often not those driving that illegal trade. Identifying and tackling the main culprits is very difficult.
Frequently, we have problems with certain distributors who for a kickback sell a small amount of our product to non-affiliated retailers, who then sell our perfumes at knockdown prices. This is really hampering our market and damaging the interest of our bona fide retailers and distributors – and, of course, our customers. It is damaging our reputation and our brand. To address the problem, each bottle of perfume now carries an indelible code which allows us to track each shipment. When we hear of a scam, we buy all the products and know exactly who handled it. Distributors that re-export to unauthorized retailers are blacklisted. We are also working with law enforcement authorities and government entities, and with their help we are often able to track the offenders and stop their businesses. But it really is a big and growing challenge.
What does the future hold?
Amouage has become a unique, high-end luxury brand with international appeal. Omanis love our products, as do an increasing number of consumers around the globe. Today, Amouage employs around 250 people and has 20 stand-alone shops in major cities worldwide. In the coming years, our aim is to double in size. To help boost our brand recognition, we are working to expand our presence among top luxury retailers. We are also continuing to expand our product range and are planning to break into new markets such as China, Japan and the Republic of Korea. So there is still a lot to do. But one thing is sure: IP will continue to be central to our business strategy for many years.
The WIPO Magazine is intended to help broaden public understanding of intellectual property and of WIPO's work, and is not an official document of WIPO. The designations employed and the presentation of material throughout this publication do not imply the expression of any opinion whatsoever on the part of WIPO concerning the legal status of any country, territory or area or of its authorities, or concerning the delimitation of its frontiers or boundaries. This publication is not intended to reflect the views of the Member States or the WIPO Secretariat. The mention of specific companies or products of manufacturers does not imply that they are endorsed or recommended by WIPO in preference to others of a similar nature that are not mentioned.