iQIYI on China's booming online film market
By Catherine Jewell, Communications Division, WIPO
China's online video sector is booming. In the first quarter of 2016, revenue from it rose to CNY 12.23 billion (approx. USD 1.84 billion) – a phenomenal year-on-year increase of 81.5 percent according to iResearch.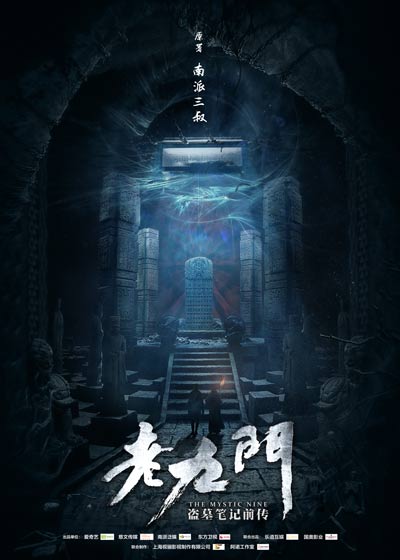 With over 20 million subscribers, in just six years iQIYI has become a key player in China's rapidly evolving digital landscape. A high-tech company operating in the entertainment and culture business, iQIYI is pushing the boundaries of China's online film market. It currently provides over 30 different types of content – including film, TV series, cartoons, sport and news – and is busy building a new digital ecosystem that is already creating opportunities for new types of content creation. Xianghua Yang, iQIYI's Senior Vice President, explains what the company is doing to connect users with an expanding range of content and outlines its ambitions for the future.
Video-streaming in China has enjoyed explosive growth in recent years. How do you explain this?
There are three main factors. First, the rapid uptake of mobile phones and smartphones – there are now around one billion mobile or smartphone users in China. Second, Internet bandwidth has improved. Since 2009, 4G mobile networks have been deployed across China. And third, the growing popularity of mobile payment systems such as Alipay and WeChatPay among Chinese users has made it easier for users to access and pay for content online.
Can you tell us about iQIYI?
iQIYI is a combination of a high-tech and a creativity company. We carry content from all around the world. Almost half of our films are Chinese but we buy a lot from the United States, Europe, India and other Asian countries. Most TV series are Chinese but we also buy in content from the Republic of Korea and the United States. We have over 30 different channels and provide 30 different kinds of content. We are very busy! We also create our own original content. For example, iQIYI Motion Pictures, established in 2014, produces films for cinema release. It has produced 10 films to date. Our Internet Film Center, established last year, produces Internet-only films – around 20 a year. And the iQIYI Cartoon Company focuses on animations and has produced three original cartoons so far. The company employs around 4,000 people. Our headquarters is in Beijing and we have offices in Shanghai and ten other cities across China.
What business model does iQIYI use?
Since our launch in 2010 we have been creating and testing new business models. At present we operate both a freemium model, which is supported by revenue from advertisements, and a fee-based subscription model. Our freemium model has over 250 million daily visitor users. And our subscription business had 20 million paying users by June 2016. We hope to increase that number to 60 million over the next three years. But it is quite difficult to persuade online users to pay for content when they are used to getting it for free. That is why we have to offer our fee-paying subscribers the best possible viewing experience and instant ad-free access to a diverse range of high-quality content. We also have an online gaming platform which launched in 2013 and have developed various film-related online games for distribution through our mobile apps.
Can you tell us about the role of intellectual property (IP) in your business?
As a provider of a premium content service over the Internet, IP is at the heart of our business model. It has underpinned our business operations from day one. We spend a lot of money on acquiring content from other companies and on producing our own original content, so IP protection is very important to us.
Copyright is something we really care about. As a company, we are committed to doing much better than those with pirated content. iQIYI believes that the best way to beat the pirates is to provide high-quality content to users more easily and more cheaply than they can, and to make sure our users have access to the latest films.
Things have changed a lot in the past 20 years. When I was growing up, young people in China could not afford to spend even CNY 5 (USD 0.75) on a film and so were prepared to spend two hours looking for a pirated version. These days, young people – 60 percent of our users are aged between 19 and 30 – would rather pay CNY 5 to watch a film online than to spend two hours on the Internet looking for a pirated version. What users really care about and are willing to pay for is being able to get access to high-quality content cheaply – and that is what we aim to deliver.
And innovation?
Innovation is very important to us. We have a strong research and development (R&D) team and have pioneered a number of innovations since we launched in 2010. At that time, almost all online video companies provided low-quality content to keep bandwidth costs down. But from the outset, iQIYI has provided high-quality content in high definition. For example, we were the first to launch a 1080p (full HD) service in China. We were also the first to develop a mobile app for premium content (including films and TV series) in China. Today, 65 percent of our users use a mobile phone to watch videos online. TV series are by far the most popular form of mobile content, followed by cartoons and animations and films up to two hours long.
We are constantly looking for new business opportunities and a chance to launch new technologies and services.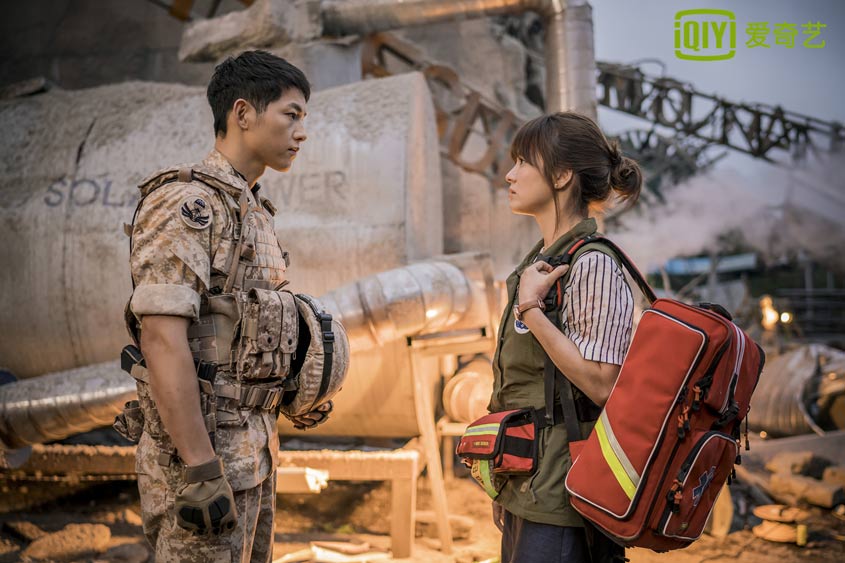 What role does big data play in iQIYI's video-streaming business?
We have been using big data to make our content acquisition more effective. It enables us to find out what our users like viewing and predict the traffic that different types of content are likely to generate. We also use big data to enhance our viewers' experience and make content recommendations on the basis of their preferences, feedback and viewing history.
Can you tell us more about the ecosystem you are creating for digital content?
Over the past three years we have been testing ways to distribute more films over the Internet. In China, more than 600 films are made each year, but only around 300 of them make it to movie theaters. Many talented filmmakers don't have an opportunity to produce movies. That's why we started building a new ecosystem to share movies over the Internet. This approach is giving many talented, well-educated and highly skilled young professionals and small companies an opportunity to produce films and to make money from their work. Production costs are lower – some have made films for less than CNY 100,000 (approximately USD 15,000) – the filmmaking process is shorter, and more people get to see these works because the platform's user base is much larger than that of traditional TV stations and cinemas. This really is a great opportunity to encourage young people to become real filmmakers. After all, if these people don't get a chance to make their first movie, they won't have a chance to make a great movie. We are very open and we work with anyone who wants to work with us. The only limitations are that the content must run for no more than 60 minutes and must respect local government laws and regulations.
In 2015 we distributed over 600 films over the Internet, and in 2016 we are on track to distribute more than 200 movies per month. This part of our business currently accounts for around 20 percent of our subscription revenue.
We are the first to launch this type of service in China and it has really taken off. Even in Hunan Province, best known for agricultural production, more than 30 companies have been established to produce Internet-only films. It's amazing.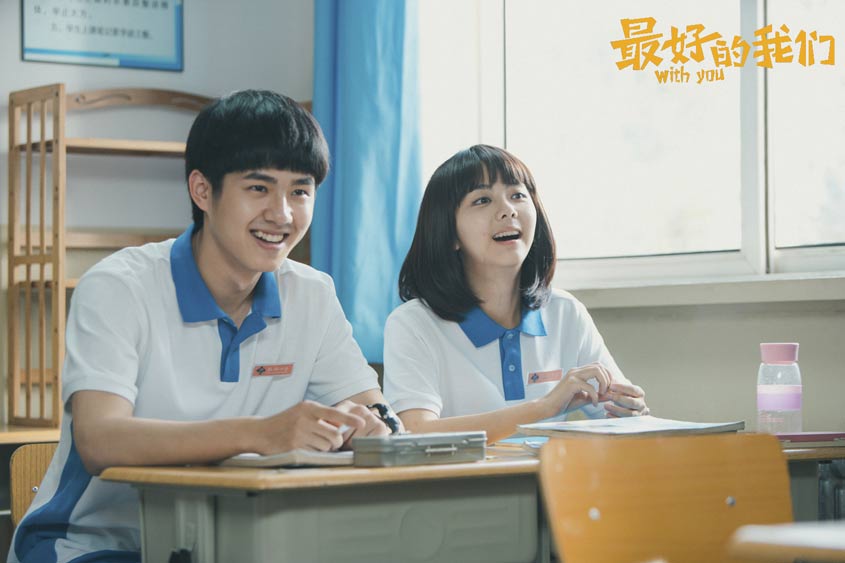 How do young content providers who use your platform make money?
In all systems, every part of the value chain has to make a return on investment. iQIYI provides an online platform that creates links between users and good content. Currently, the return on creative content depends on the reaction of the market. We have a good mechanism that allows good works to be seen by large audiences. If users like what they see and are willing to pay for it, content providers will get a good return. Through our revenue-sharing scheme, between 50 and 70 percent of revenues are shared with the content provider. Cinema distributers only offer a 43 percent return, so we offer content providers a very good deal.
Is social media helping to promote user-generated movies?
Social media is very important for movie distribution in China. In the past, only movies featuring big stars produced by big companies got any exposure, but thanks to social media many smaller movies have become very popular. When someone likes a movie and talks about it on social media, it can really help to promote a movie.
What is the average cost of making a TV series?
In China, the average budget for a TV series is about CNY 2 million (approx. USD 302,000) per episode. But when we produce original content, we usually pay around CNY 5 million (USD 754,000) per episode because our reputation for delivering high-quality content is what attracts new users and maintains the interest of our existing customers.
Some say that the quality of content has gone down in the digital environment. Do you agree?
High-quality content is still being produced every year both in terms of TV series and films. Many types of content are being released on the Internet, including low-quality content, so it looks like the amount of high-quality content is declining, but it is still there.
What are the key challenges facing online video-streaming platforms like iQIYI?
The biggest challenge is to provide more and more high-quality content at a time when the cost of content is rising. We are making more money from our online services but we have to spend more on securing and producing content. A lot of our budget is spent on securing third-party content.
What's next for iQIYI?
The future is looking very good. Our long-term goal is to provide more and more high-quality content at ever lower cost. We also want to reduce the time it takes our users to find the high-quality content they want.
What is your favorite film?
Transformers: The Movie. When I was growing up the Transformers cartoon was very popular in China, so it's my favorite film.
The WIPO Magazine is intended to help broaden public understanding of intellectual property and of WIPO's work, and is not an official document of WIPO. The designations employed and the presentation of material throughout this publication do not imply the expression of any opinion whatsoever on the part of WIPO concerning the legal status of any country, territory or area or of its authorities, or concerning the delimitation of its frontiers or boundaries. This publication is not intended to reflect the views of the Member States or the WIPO Secretariat. The mention of specific companies or products of manufacturers does not imply that they are endorsed or recommended by WIPO in preference to others of a similar nature that are not mentioned.