Making Quality Medicines Affordable: An Interview with CIPLA
August 2016
By Catherine Jewell, Communications Division, WIPO
India's CIPLA is a global pharmaceutical company and a champion of affordable medicines. As the first generic producer of antiretroviral products, it has played a pivotal role in expanding access to HIV/AIDS therapies in the past two decades. The company's CEO, Subhanu Saxena, discusses how CIPLA innovates and uses intellectual property (IP) to help improve access to medicines worldwide.
What is CIPLA's mission?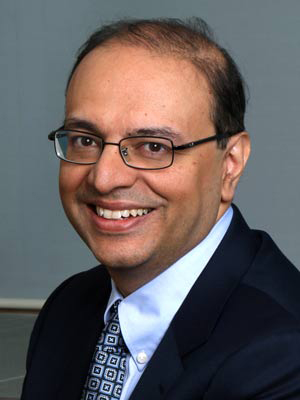 True to our mantra "none shall be denied", our mission is affordable access to medicines for every patient everywhere. We work with governments to bring affordable and sustainable access to all who need it.
What role does CIPLA play within the drug development cycle?
We focus on developing generic medicines after patent expiry. In addition to plain "vanilla" generics, we also develop more complex generic products by investing in, for example, combination products and novel delivery methods (e.g., easier dosing regimens). We have a major presence in the area of respiratory health and after GlaxoSmithKline (GSK) probably have the widest range of drug devices in the world. CIPLA has formidable research and development (R&D) technology platforms to develop better, more effective versions of medicines that have already been on the market.
So what is the role of innovation in CIPLA's business?
Innovation is something that we take very seriously. It's a myth that innovation only sits in Big Pharma. Innovation is central to everything we do – not just in R&D but also in our commercial models and the partnerships we establish to ensure affordable access to medicines.
CIPLA produces generic drugs but also uses the intellectual property (IP) system. Is there not a contradiction in your approach?
There is no contradiction at all. As a company with an important R&D budget and a large set of innovations, we file patents to recognize and systematize those innovations, and as a matter of course, we also make licensing available to other companies, and on reasonable terms. We respect science and fully support recognizing and rewarding innovation. We see no harm in paying royalties to innovators, but they have to be reasonable. Innovators also have to make their products available at prices that work for the countries in which they operate. Healthcare cannot be reduced to a simple business: it is humanitarian in nature, and none should be denied access because of high prices.
Do you still consider CIPLA to be a generic pharma company?
Given the amount of innovation we do today, we don't really see ourselves as a generics company. But we are dedicated to affordable access to high-quality medicines. We also have many programs in emerging markets to help doctors and governments develop the right treatment protocols which lead to the more effective use of these medicines. So we also bring science and education to the table.
How do you see the debate about IP and access to medicines? Is IP an enabler or a barrier to access?
If it is done right, IP is absolutely an enabler. Regardless of whether there is patent protection, the core issue is whether a monopoly has been abused. For example, the recent scandal surrounding the hike in the price of pyrimethamine (Daraprim) in the United States was related not to abusive use of IP – the drug is old and off-patent – but to abuse of monopoly. Abuse of monopoly is the main barrier to access for patients whether the product is patented or not. We are against monopolies that lead to abuse. Affordable access has to be central to pharmaceutical business strategies.
Do you think that proprietary companies are doing enough to put access first?
I think some are, but it really comes down to whether the company understands that beyond profit we are in a business with a humanitarian mission and that 80 percent of the world does not have access to reasonable healthcare. It is our collective duty to make these treatments available to everyone who needs them.
You are a licensee of Gilead's HIV therapies through the Medicines Patent Pool. What factors influence your decision to enter into such agreements?
First, we ask if CIPLA can add value and help reach more patients. Then we assess whether the partner is really serious about driving access. And then we check that the terms are fair, reasonable and commensurate with the ambition.
Do you think it will be possible to achieve the same results in treating Hepatitis C as were achieved with HIV/AIDS?
I think it is possible, but certain things need to happen. First, we need to focus on both price and quality. Funding also needs to be in place to incentivize companies to invest in building the required production capacity to assure reliability of supply. These funding mechanisms are in place for HIV/AIDS and need to continue if we are to meet the challenge of doubling the number of patients on treatment. But we also need put into place similar arrangements to ensure a reliable supply of high-quality medicines to treat Hepatitis C.
How would you like to see the IP landscape evolve?
In countries such as India, the IP framework is very clear that it will not reward frivolous patenting, evergreening, or inventions that do not add value for patients. We all need to learn to work with the current IP regime and must recognize the sovereign right of any country to determine the right IP regime to benefit its patients. Even high-income countries invoke emergency measures in health crises; this is not unique to developing countries. Where companies are unable to collaborate, governments must retain and use mechanisms such as compulsory licensing or automatic import licensing to ensure access to life-saving medicines.
So you believe compulsory licensing may sometimes be necessary?
Ideally, compulsory licensing should never have to be invoked because innovator companies take the responsibility of access seriously and are prepared to negotiate with generics companies to find a solution. But this does not always happen, so governments need to retain these measures as an incentive for companies to come up with a voluntary solution that ensures access to life-saving medicines.
Do you think enough has been done in terms of voluntary licensing?
There is not enough voluntary licensing. I would like to see more. Some companies like Gilead, ViiV and Janssen have taken a lead in this. I wish more would. But the reality of licensing negotiations is that their success and speed depend on the eagerness and trustworthiness of licensors. For many products, access can only be guaranteed if there is a voluntary license, but licensing is not a charity; it is a way of doing business and of contributing to better access. Royalties reward the science which is essential for sustainable pharmaceutical innovation, but they must be reasonable.
In fact, in the pharmaceutical world today, licensing is the rule, not the exception. Of the 50 top-selling drugs in 2015, 36 were commercialized under license from the inventor company.
From our own experience, we see that there is still scope to improve the terms of voluntary licensing agreements, but if more companies applied them to more products, they would make a major contribution to ensuring quality generics were widely and rapidly available.
All pharmaceutical companies have a shared responsibility to reach out to the 80 percent of patients who do not have appropriate access. It is the duty of these companies to talk to one another and to reach agreements that will allow those in need to be served in an affordable way. Otherwise governments need to step in. If that happens solutions are usually far more constraining.
Do you face problems of counterfeiting?
We are acutely aware of this issue. Our quality systems are continuously evolving so we can monitor and track our own genuine products. We are prepared to work with regulators to eliminate counterfeit products. When governments focus exclusively on achieving low drug prices at all costs and ignore quality issues, they risk opening the door to counterfeiters. It is really important that governments have the right standards and enforcement mechanisms in place to address counterfeiting.
What is CIPLA's long-term vision?
Our long-term vision is that none should be denied affordable access to medicines and that CIPLA is able to deliver these drugs globally. Five years ago, 70 percent of CIPLA's business came from India, and in five years 70 percent will come from outside India. As we steadily expand our business across the globe, CIPLA will play an important role in providing affordable healthcare solutions for millions of patients. We are very happy to collaborate with governments to do that and to look at ways to transfer our technology and know-how to support and enable better access.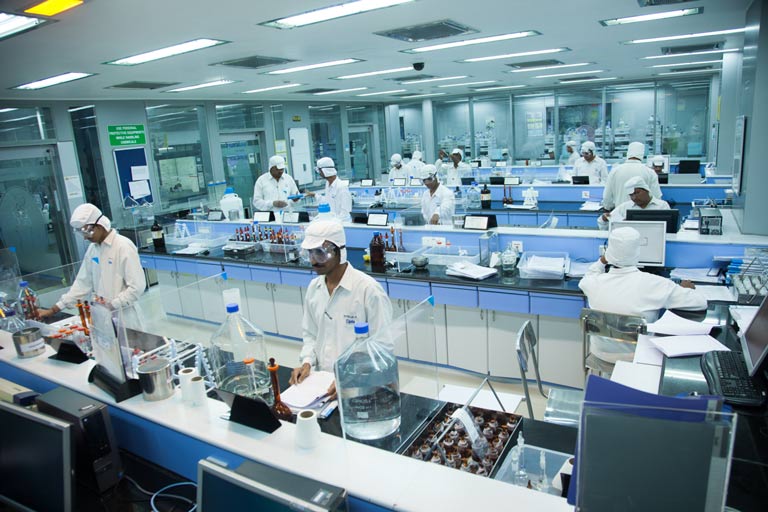 Are strategic partnerships important to CIPLA?
Yes they are. We are operating in a complex world and no one company can have all the strengths in any particular area. It's a good thing for companies to come together for the betterment of patients. Sometimes working with a partner like CIPLA can allow affordable access in places where it would not otherwise be possible because we trade where others often do not. In India, for example, with 70,000 marketing and sales associates we can probably reach more Indian patients than any other company. We also have a strong and expanding presence in Africa, which currently accounts for 25 percent of our business. So in partnering with us, innovator companies with new molecules and products can leverage our strengths to achieve their access objectives. They can also take advantage of our formulation and delivery technology expertise to develop better product formulations. The trick is to leverage each other's strengths so that together we produce higher quality, more effective and affordable medicines for more patients.
What lessons have you learned from operating in India's complex market?
First, the need to focus on science and education. It's not only important to deliver the molecule and the product; medical education – how doctors use and administer a drug – is also important.
Second, you have to reach patients beyond urban areas. So you need infrastructure distribution systems that go deep into a country.
Third, your products have to be affordable. You have to understand the economics of a country and price your medicines accordingly. But you let the competition set the pricing. Effective competition can benefit patients. India is home to many generics companies and has the lowest pricing in the world.
Fourth, there are more patients out there than you realize. We are only scratching the surface in terms of the number of patients who need treatment. The journey is just beginning.
How would you characterize CIPLA's contribution to global health over the last decade?
CIPLA has helped build a new paradigm for access and through our dollar-a-day therapies for HIV we have helped to move from 8,000 patients in Africa on HIV therapies at USD12,000 per year to 12 million of them at a dollar or less a day. If we can do that for HIV/AIDS patients, we can do it for other diseases. Affordable access for all patients everywhere is going to be the issue of the decade, and CIPLA has a key role to play in achieving that goal.
The WIPO Magazine is intended to help broaden public understanding of intellectual property and of WIPO's work, and is not an official document of WIPO. The designations employed and the presentation of material throughout this publication do not imply the expression of any opinion whatsoever on the part of WIPO concerning the legal status of any country, territory or area or of its authorities, or concerning the delimitation of its frontiers or boundaries. This publication is not intended to reflect the views of the Member States or the WIPO Secretariat. The mention of specific companies or products of manufacturers does not imply that they are endorsed or recommended by WIPO in preference to others of a similar nature that are not mentioned.