Publishing and the Digital Economy
June 2016
By José Borghino Secretary General, and Ben Steward, Director of Communications and Freedom to Publish, International Publishers Association (IPA)
Publishing can educate, entertain and inform, shape worldviews, make or break reputations and careers. With the right business model, it can also generate revenue by offering the work of talented authors and other creators at the right time, in the right place, at the right price.
Digital technology, with its new and enticing formats, has far extended the reach of book and journal publishing, allowing publishers to find more readers wherever they are and whenever they want to read.
At the heart of this global enterprise is copyright.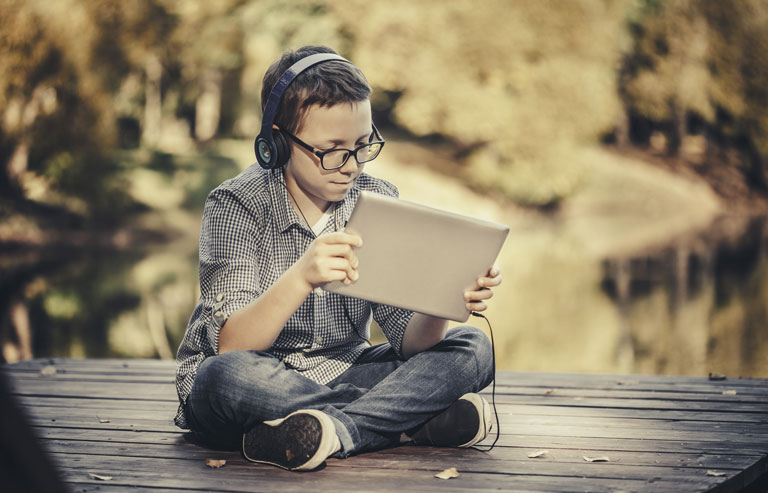 Copyright: the mainspring of any thriving publishing ecosystem
It is sometimes claimed that copyright is "broken" when it comes to digital offerings of copyrighted works. In reality, proponents of this idea want to weaken copyright through ever-expanding exceptions and limitations, both nationally and by means of international treaties. The real beneficiaries of exceptions and limitations for digital uses of copyright works will be big technology companies, whose prosperity depends overwhelmingly on hosting or delivering other people's output. Those who work with copyright every day – authors, creators and publishers – know that copyright is flexible, robust and accommodating. It is the foundation and mainspring of a diverse and successful worldwide ecosystem of words, pictures, sounds and ideas that pervades our lives.
Yet, as pervasive and ubiquitous as it is, this ecosystem is as vulnerable to the well-organized misdeeds of pirates and free riders as it is to unwitting undermining by well-meaning agencies.
What not to do: lessons from Canada
An example is the recent amendment to Canada's copyright laws, through the Copyright Modernization Act of 2012. The amendment expanded Canada's existing fair dealing exceptions by adding "education" as a purpose that justifies unauthorized reproduction, distribution and other uses of copyrighted works. However, a recent study by PricewaterhouseCoopers (PwC) found that the incomes of Canadian writers, authors and illustrators will fall as a result, driving people away from the sector and eliminating jobs. PwC also predict that inadequate rewards for authors and publishers producing educational material will cause "the publishing of new content for schools in Canada [to] for the most part, disappear", with "lower competition, less content diversity, and higher prices for what is produced".
Copyright… is the foundation and mainspring of a diverse and successful worldwide ecosystem of words, pictures, sounds and ideas that pervades our lives.
The results of this apparently minor legal amendment sound a warning about the harm that can be done by unpicking copyright law. Doing so has already ransacked Canadian educational publishing: Oxford University Press Canada's school division has closed down; Nelson has declared bankruptcy; McGraw Hill Ryerson, Pearson and Wiley have all significantly scaled back their Canadian operations; and smaller Canadian companies are downsizing or folding. Today, there is a growing realization in Canada that foreign publisher subsidiaries may have to switch from being producers of original local content to being merely distributors of imported materials.
But most worrying for all for Canadian lawmakers is that the broadening of copyright exceptions in the Canadian educational publishing sector is likely to damage national educational performances.
Healthy competition ensures high-quality resources
The IPA, through its well-regarded Educational Publishers Forum, believes that local authors and publishers producing relevant and engaging local materials are the engines of any well-functioning educational system. Governments must set curricula, but thereafter it is healthy competition between local and international publishers that ensures high-quality resources are continuously improved by teacher feedback and editorial rigor. The beneficiaries of this virtuous cycle are teachers and students, and at its center is copyright – a simple, fair mechanism that allows content creators to be paid and publishers to invest with confidence.
The IPA continues to coordinate the efforts of the creative sector at WIPO to prevent the Canadian experience being replicated elsewhere. In this endeavor, the IPA brings senior publishing figures to Geneva to discuss how digital innovation is offering readers ever more choice by increasing availability and accessibility in educational and other forms of publishing.
Embracing the promise of digital
Publishers are sometimes unfairly decried as progress-averse, when the opposite is true; they are avid early adopters at the leading edge of intelligent innovation, embracing the opportunities and evolutionary promise of digital. Like the authors they serve, publishers want their works to be universally accessible: available and readable across all platforms.
Publishers invest in and bring to market products and resources that are ingenious, experimental and risky. To give some examples:
Publishers are investing big money in innovation – not just in technology but also in the skills base of the people who will devise, develop and maintain new digital resources, portals and other delivery mechanisms. Publishers add considerable value to the initial creative input and its dissemination across worldwide markets and sectors.
Nevertheless, whichever sector a publisher inhabits – trade, education or professional and academic – a robust and stable copyright law framework is the fundamental prerequisite that enables them to invest and reinvest in often untried and innovative work.
Freedom to publish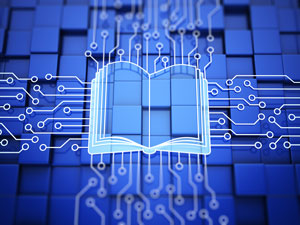 The IPA believes that authors and publishers should be able to make a living from their skills and talents unfettered by interference. In that sense, the two ideological pillars upon which the IPA is founded – respect for copyright and freedom to publish – are inextricable. The link between a strong copyright regime and freedom of expression is clearest in countries where governments oblige authors and publishers to depend on patronage by curbing copyright – the key to financial independence. All too often, where government critics refuse to be silenced, freedom to publish is eroded, while journalists, bloggers and social media users are suppressed.
In addition, vaguely-worded laws that criminalize incitement, defamation and rumor-mongering are routinely used to threaten journalists, writers and publishers, creating a climate of fear that fosters self-censorship.
Digital technology has brought with it immense opportunities for progress. It has empowered everyone to be a potential publisher. This shift is not just a matter of being able to put a novel, poem or family history into a virtual global marketplace and see what comes out – it also means that information crucial for our security and well-being can circulate beyond the confines of state censors.
Some governments are increasingly unnerved by this new-found digital liberty and have hardened their response to it. But the IPA stands firm in the conviction that in the digital age, more than ever before, writers, publishers and content creators need and deserve support and protection through extensive safeguards for freedom to publish and robust copyright laws.
The WIPO Magazine is intended to help broaden public understanding of intellectual property and of WIPO's work, and is not an official document of WIPO. The designations employed and the presentation of material throughout this publication do not imply the expression of any opinion whatsoever on the part of WIPO concerning the legal status of any country, territory or area or of its authorities, or concerning the delimitation of its frontiers or boundaries. This publication is not intended to reflect the views of the Member States or the WIPO Secretariat. The mention of specific companies or products of manufacturers does not imply that they are endorsed or recommended by WIPO in preference to others of a similar nature that are not mentioned.