Haier: pioneering innovation in the digital world
August 2015
By Wang Ye, Teng Donghui, Huang Cheng, Wang Jianguo, Wan Xinming, Research and Development Center, Haier Group Quingdao, People's Republic of China
Many commentators have noted the absence of global Chinese brands. But things are changing. Twice ranked the strongest Chinese corporate brand, by the Financial Times, Haier, a world leader in the white goods sector is an impressive calling card for "Made in China".
In just 30 years, the company has gone from being a run-down refrigerator manufacturer facing bankruptcy to a world leading producer of consumer electronics and home appliances and a global brand that is recognized for the reliability of its cutting-edge technologies. "Haier has rewritten the story," says Newsweek.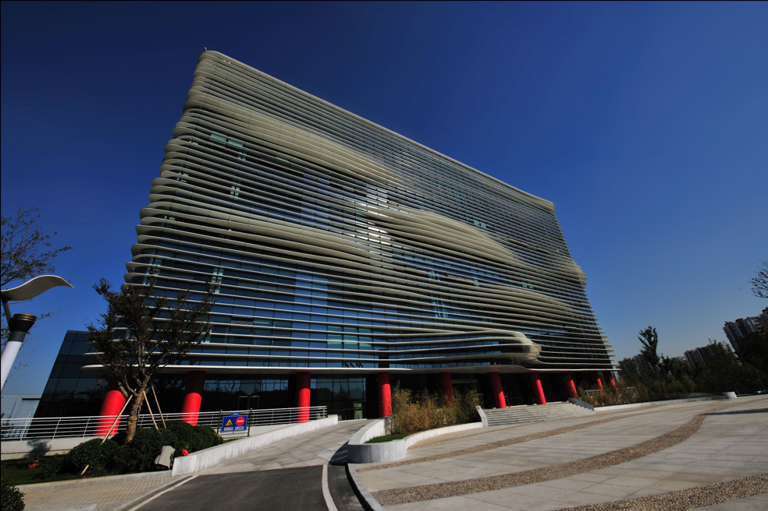 Under the transformative leadership of its CEO and Group Board Chairman, Zhang Ruimin, the company has achieved spectacular results. In 2014, revenues increased by 11 percent to RMB 200.7 billion; profits were up 39 percent to RMB 15 billion and on-line trading volume rose to RMB 54.8 billion representing a remarkable 2,391 per cent increase. Haier has become a driving force of indigenous innovation in China.
Haier's pioneering approach to innovation is a key factor in the company's transformation.
New thinking
As the digital revolution gained traction in the late 1990s, Mr. Zhang realized that if Haier was to thrive, it would need to break free from traditional corporate structures, strengthen its entrepreneurial culture, embrace models of open innovation and become a service-oriented company.
"There are no successful enterprises, only enterprises that adapt to the pace of time." These words, often expressed by Mr. Zhang, are a guidepost for innovation and entrepreneurship at Haier. The company's one constant is the drive to innovate and to adapt our business and products to the needs of customers in an increasingly connected world.
Haier's approach to open innovation
Open innovation is central to Haier's business strategy. In a rapidly evolving and highly competitive global market place, it is simply not practical to rely exclusively on internal resources for innovation. Recognizing the potential for employees to create value, the company has been working over the past decade to build and strengthen a culture of entrepreneurship and innovation.
Employees are actively encouraged to become inventors or "makers" and entrepreneurs are guided to create new businesses, not by their bosses, but by the ever-evolving demands of customers. The company has developed open innovation platforms, such as Qingdao Haier and Haier Electronics, where employees can bring new ideas and resources for new products, services or logistical solutions. The aim is to create "a free market in talent, so the cream rises," according to Mr. Zhang.
Traditional business units have given way to self-managed micro-enterprises known as zi zhu jing ying ti. Their sustainability depends on their innovative performance, their ability to generate profits and to attract external partners and funding (thereby expanding Haier's ecosystem of resources). In sum, the company has become a giant business incubator. By introducing market mechanisms into its research and development (R&D) processes, Haier is able to generate a flow of disruptive new technologies and convert them into commercial products.
The Haier Open Partnership Ecosystem (HOPE) platform
In parallel, the company has built and developed the Haier Open Partnership Ecosystem (HOPE) platform (hope.haier.com), an online portal to boost technology exchange and innovation. Developed by the Haier Open Innovation Center in Qingdao, the platform brings together an expanding global network of technical partners and resources. By 2014, it had nearly 200,000 registered users. The platform, which is also used by third parties, enables the company to overcome development bottlenecks, find technological solutions rapidly and efficiently, and to get cutting-edge products to the market more quickly.
The platform generates solutions by linking users (or customers), suppliers and research resources. In so doing, it shortens product development cycles and market lead times thereby maximizing the interests of all stakeholders.
Close engagement with customers offers a rich pool of inspiration for design. Every day over a million users engage with the company about its products. On that basis, using big data technologies, around 1,200 ideas are generated every year. Engagement with suppliers allows for the development of customizable modular solutions and logistical improvements and liaison with a global network of research resources enables the rapid conversion of cutting-edge technologies into products. It has given rise to groundbreaking technologies such as the Air Cube (for air conditioning and purification) and a raft of other breakthrough products.
The Air Cube
Haier's Air Cube, released in Beijing in 2014, is the world's first intelligent air quality control device. It has four modules, for humidification, dehumidification, air purification and aromatherapy. These modules can be assembled into eight different combinations, offering customers unprecedented opportunities to control air quality in the home with a single device.
The Air Cube is protected by 40 design patents and 22 invention patents and was the result of a collaboration involving a team of 128 internal and external experts and researchers from eight countries through the HOPE platform. After consulting with more than 9.8 million users from across the globe over a six-month period, the team eliminated 122 product sore points and developed a solution that met consumer needs.
Customer inputs inspire new products
Mining customer information using big data technologies has also brought rapid breakthroughs in refrigeration technology. In October 2014, Haier launched an advanced food preservation technology, for which patent protection is being sought, that maintains the freshness of fruits and vegetables.
A comment on a microblog complaining that commercially available refrigerators failed to maintain the freshness of fruit and vegetables landed on the desk of Haier's Refrigerator R&D department in June 2013. Recognizing that solving the problem would be both technically feasible and commercially valuable, the department posted a request for a technology to "keep spinach fresh for seven days" on the HOPE platform. Five providers were identified and after evaluation three were selected and linked-up with the R&D department. By November 2013 two of these had entered into a cooperation agreement with the department, a research institute (to develop high-humidity preservation technology) and a company (to supply high-humidity modules). Less than a year later, in October 2014, the new technology was unveiled.
Protecting key intellectual property assets
For Haier, intellectual property (IP) rights are critical in safeguarding the company's assets, maintaining its innovative dynamism and its competitive advantage. As a brand with global recognition, the company faces an increasing number of IP disputes in foreign markets.
IP rights play a particularly important role in the context of the company's approach to open innovation, facilitating its smooth running and ensuring access to first-class innovative resources. The company is committed to deepening its relations with its bilateral partners in the area of IP.
Haier's IP team includes 40 experts, of whom 12 are qualified Chinese patent agents. Each team member is responsible for developing an effective IP strategy and managing the IP for a range of products. The company also calls a number of external global IP management experts for guidance on IP strategies, process system planning and operating practices.
IP risk management is built into every aspect of the enterprise's operations. In addition to overseeing these systems, the IP team is responsible for developing IP management systems to fully leverage the company's IP assets and IP risk management and control systems to guard against infringement and litigation.
In a highly competitive environment where technology is evolving all the time, companies need to identify and invest in niche IP assets. Company decision-makers need to have a strong grasp of the value and role of IP. They also need to put IP departments on an equal footing with those responsible for production, marketing and finance. Clearly identified strategic IP goals are essential as is the full integration of IP strategies at every stage of the production cycle. The key to successful IP asset management is the implementation of a comprehensive and integrated IP management system that effectively promotes business growth through innovation. Such a management system also needs to encompass external industry chains and business partners.
An expanding patent portfolio
At the forefront of indigenous innovation in China, Haier sets great store on developing its own technologies and on building and strengthening its portfolio of patents. Up to December 2014, the cumulative number of patent applications filed by the company exceeded 16,000. It has a portfolio of over 9,000 granted patents of which 480 were filed through WIPO's Patent Cooperation Treaty (PCT). The recent acquisition of top global brands Sanyo Home Appliances (Japan) and Fisher & Paykel Appliances Holdings (New Zealand), added a further 4,000 plus core home appliance assets spanning multiple countries to the company's IP portfolio.
Building brand recognition
From the outset, Mr. Zhang recognized the importance of branding to Haier's fortunes. Since 1984, trademark planning and registration has underpinned Haier's enterprise development strategy. There is no business without brands, and without a trademark it is impossible to create a well-known brand.
The company registered its first graphic marks Qingdao–Liebherr and Haier Brothers in the mid-1980s. Its corporate name, formerly the Qingdao General Refrigerator Factory, was shortened to "Haier Group Company" in May 1993 and the English word "Haier" was used as its main textual identifier. Both the Chinese trademark "海尔" and Haier Brothers gained popularity. The company also began registering product trademarks, including "Prince", "Child Prodigy", "Walrus" and "Conch".
By the early 1990s, recognition of the Haier brand was firmly established in China. In 1991 and again in 1995, the company received the China Trademark Office's National Quality Golden Award.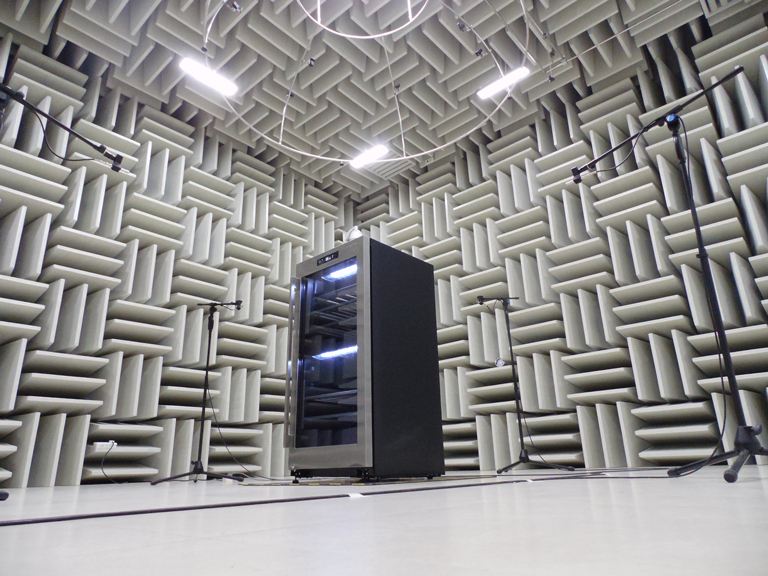 With an eye on international markets and in a move to strengthen and diversify its trademark strategy, Haier began filing trademark registrations for Haier Brothers and Haier, as well as Haier in combination with other corporate identifiers in both Chinese and English in all classes of goods throughout the 1990s (see box). By 1993, it had registered 145 trademarks both in English and Chinese in all the classes in China. Adopting a multi-tier approach to protecting its marks, the company also defensively registered a number of similar trademarks.
Haier's ambitions to operate in international markets prompted it to preemptively file nearly 600 overseas applications to protect its core trademarks. More than a dozen of these applications were filed through the WIPO-administered Madrid System for the International Registration of Marks. Haier's aims were to minimize the risk of trademark disputes and to safeguard against bad-faith registration of its marks. The company's trademark strategy continues to evolve and its trademark portfolio to expand in line with its pioneering innovation strategy.
There is no business without brands, and without a trademark it is impossible to create a well-known brand.
Haier has more than 4,800 registered trademarks in over 190 countries and regions, with domestic registration of them in all 45 classes. It holds 1,200 valid domestic trademarks and over 2,200 registered trademarks abroad. In addition to the registration of its product brands, the company has also sought global trademark protection for other corporate identifiers used in publicity campaigns, such as Eco-life and Inspire-Living.
The Haier Group continues to break new ground in its ambitions to take advantage of the opportunities of the Internet age. Its pioneering approach to innovation characterized by its commitment to building investment-driven entrepreneurial platforms fueled by user demand and a parallel global open innovation ecosystem, is achieving spectacular results. Its commitment to entrepreneurship and open innovation has transformed it into an ultra-modern, innovation-intensive multinational that that is shaping the global white goods landscape. Its experience offers many interesting insights for others seeking to adapt to the reality of business in the digital world. As Haier continues to fine-tune its approach, IP will undoubtedly continue to play a key role in the company's fortunes.
About trademarks and classes of goods and services
Trademark rights are typically limited to goods or services which are identical or similar to goods and services for which the marks are registered.
When applying for a trademark, an applicant must specify the class or classes of goods or services to which the trademark is applicable. This enables registration authorities and other traders to determine the scope of trademark rights held by a given enterprise.
Most applicants use an international classification system, known as the NICE Classification, to identify the classes to which their goods or services belong. The WIPO-administered NICE classification divides goods and services into 45 classes. Goods are divided among classes 1 to 34 and services among classes 35 to 45. For example, Class 7 includes, in particular, electric cleaning machines and apparatus, such as blenders for household purposes, dishwashers and other machines and machine tools.
The NICE system is updated every five years. The tenth edition of the Nice Classification came into force on January 1, 2015.
The WIPO Magazine is intended to help broaden public understanding of intellectual property and of WIPO's work, and is not an official document of WIPO. The designations employed and the presentation of material throughout this publication do not imply the expression of any opinion whatsoever on the part of WIPO concerning the legal status of any country, territory or area or of its authorities, or concerning the delimitation of its frontiers or boundaries. This publication is not intended to reflect the views of the Member States or the WIPO Secretariat. The mention of specific companies or products of manufacturers does not imply that they are endorsed or recommended by WIPO in preference to others of a similar nature that are not mentioned.