Commercializing IP: changing academic mindsets in the Philippines
December 2014
By Danilo B. Largo, Ph.D., Director, Office of Research and Manager of the Innovation and Technology Support Office (ITSO) of the University of San Carlos, Philippines
The "publish or perish'" mindset has governed academic research for years, both in the Philippines and beyond. Consequently, copyright was widely regarded as the single most important intangible asset held by universities. However, thanks to the drive by the Intellectual Property Office of the Philippines (IPOPHL), with the support of WIPO, to establish Innovation and Technology Support Offices (ITSOs) in universities and research institutes across the country, a new mindset is emerging. A new mantra – "patent, publish and profit", which emphasizes the broad use of intellectual property (IP) to leverage the knowledge generated by university researchers to solve society's problems – is gaining currency.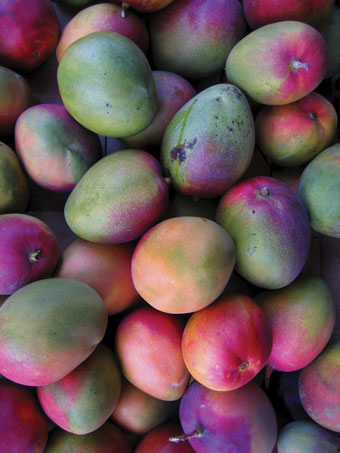 A few years ago, technology transfer was not part of the business plan of the University of San Carlos (USC). It was a foreign concept. Today, however, IP commercialization is creating quite a buzz around the campus, as the University strengthens its ability to supplement tuition fees - its sole revenue source for many years - with revenues from the commercialization of technologies developed from USC research using the IP system.
The idea of IP commercialization first took hold within the BioProcess Engineering Research Center (BioPERC) which is part of USC's Chemical Engineering Department. BioPERC houses the University's most advanced laboratory, specializing in chemical analyses of natural and fermentation products. The Center's research focus on waste and energy has spawned a number of breakthrough technologies that improve the management of solid waste. The treatment of sanitary and mango waste, one of the most pressing challenges facing government authorities in the University's home provice of Cebu, is a research priority for BioPERC. The aim is to generate environmental and cost savings and create livelihood opportunities for local citizens by converting the significant mountain of waste generated each day in Metro Cebu into useful and marketable products.
A new start-up is born
Mango peel is commonly regarded as a waste by-product in fruit processing and typically ends up in landfills or open dumpsites. Around 1,000 tons of mango waste (some 10 percent of all solid waste) are generated every day by the mango processing industry in Cebu. Research undertaken by BioPERC, however, revealed that mango peel has significant health benefits. It contains high quantities of carbohydrates and crude fiber, can be an excellent source of pectin and has good antioxidative and antimicrobial qualities.
BioPERC developed a novel way to recover the beneficial elements of mango waste and to convert it into high value products. BioPERC's researchers, Dr. Evelyn Taboada, and Dr. Francis D. Siacor, filed a patent application with IPOPHL in 2012 and subsequently filed an international patent application under WIPO's Patent Cooperation Treaty (PCT). On the strength of these applications, the University has entered into a joint venture with a local investor to create a small start-up company, Green Enviro Management Systems (GEMS), Inc. which has an exclusive license to use the process and produce products for a wide range of applications in the food, pharmaceutical, personal care, and energy industries.
The University's implementation of a fully-fledged IP policy (covering trademarks, designs, copyright and trade secrets) promises new and significant revenue streams. The inventors and departments responsible for these inventions will also benefit from the University's IP policy royalty-sharing scheme. Slowly but surely, IP commercialization is becoming a reality. As some of the big names in Philippine business take an interest in the University's work, the promise of long-term financial sustainability is taking shape.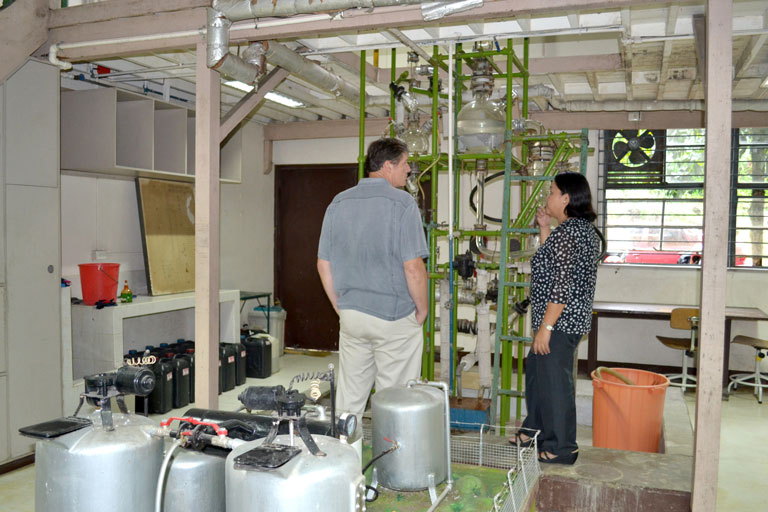 Patents as the core of business
The University's commitment to IP commercialization will put it in a stronger position to get a return on its R&D outputs. It is currently exploring a variety of means, including joint ventures, licensing and sub-licensing arrangements, to expand the application of its waste management technology to other cities and jurisdictions with waste management challenges. The University's success to date, in terms of filing patent applications and sealing deals with local businesses to commercialize its technology, is demonstrating the income-generating potential of an effective IP strategy. This, in turn, is opening up the academic mindset to the countless possibilities that can derive from building bridges with business through strategic use of IP.
Making a difference through the ITSO
Established in March 2013, USC's ITSO was the first to file its two patent applications under IPOPHL's Patent Protection Incentive Package (PPIP). In another historic move, USC was also the first ITSO to file an international patent application (for BioPERC's waste management technology) under the Patent Cooperation Treaty (PCT). The USC ITSO team's invaluable support in advising the researchers who developed the technology that is now core to GEMS' business has been central to the University's success in this area to date.
Under the ITSO franchising agreement with IPOPHL, USC committed office space and hardware and also assigned staff to perform a variety of IP-related tasks, including patent searching, patent drafting, patent prosecution and IP management. These skills were acquired over a rigorous, three-year training program provided by IPOPHL and its partners. USC's ITSO services cater to internal clients, mainly from the engineering and science departments.
While its main focus is patents, the office also engages in IP education. ITSO staff give seminars and lectures to increase IP awareness among faculty, students and administrative staff. USC is unequivocal about the crucial importance of a fully operational ITSO to any educational institution seeking to generate, adapt and transfer knowledge and technology for national development and global competitiveness.
Building a critical mass of expertise
Despite USC's early success, much still needs to be done to improve the University's overall capacity to protect its IP assets. The skills and knowledge acquired since the establishment of its ITSO offer a sound basis for building and strengthening its IP capabilities. On top of the solid foundational learning provided by IPOPHL and its international partners, the continuous capability training and distance learning courses offered by WIPO, have produced a critical mass of patent searchers and patent drafters within universities across the country. A number of these trainees have gone on to pass the European Patent Office's Patent Agents Qualifying Examination (PAQE).
Growing numbers of universities are recognizing the potential and benefits of IP commercialization and are seeking to host an ITSO. So far ITSOs have been established in around 70 universities and research institutes in Luzon, Visayas and Mindanao. With sustained government backing, the expertise and services provided by ITSOs will continue to re-cast the innovation landscape in the Philippines, improving levels of competitiveness and the economic performance of the country as a whole.
By empowering universities to own and exploit any IP assets with commercial potential, the Technology Transfer Act of 2009 (R.A. 10055) has paved the way for this transformation. Although the day will come when universities are able to generate significant revenues from royalties derived from commercializing their R&D outputs, today, there is a continuous need for university research funding to fuel university R&D efforts. Without on-going government support it is difficult to see how universities will be able to generate patentable, commercially viable innovations and fully harness the benefits of IP commercialization.
The WIPO Magazine is intended to help broaden public understanding of intellectual property and of WIPO's work, and is not an official document of WIPO. The designations employed and the presentation of material throughout this publication do not imply the expression of any opinion whatsoever on the part of WIPO concerning the legal status of any country, territory or area or of its authorities, or concerning the delimitation of its frontiers or boundaries. This publication is not intended to reflect the views of the Member States or the WIPO Secretariat. The mention of specific companies or products of manufacturers does not imply that they are endorsed or recommended by WIPO in preference to others of a similar nature that are not mentioned.