Dream Shield: Communicating IP to Indigenous Business
By Patricia Kelly, Director General, IP Australia
Creating intellectual property (IP) from traditional knowledge involves a number of complex legal and cultural issues. To show how effective management of IP can help protect the brands, designs and inventions of the businesses run by Aboriginal and Torres Strait Islander people, IP Australia has developed a suite of culturally-relevant materials known as Nanga Mai Arung, which roughly translates to "Dream Shield". Chosen with the help of Allan Madden, elder of the Gadical People, Dream Shield is a metaphor for the way in which IP rights can act as a shield.
Indigenous Australians operate in many fields that generate valuable IP, from conventional fields such as construction, retail, tourism, graphic design and professional services to cultural businesses like eco-tourism, bush foods and creative arts. Dream Shield seeks to encourage indigenous entrepreneurs to consider what makes their business special, and to make informed decisions about protecting it.
Establishing Dream Shield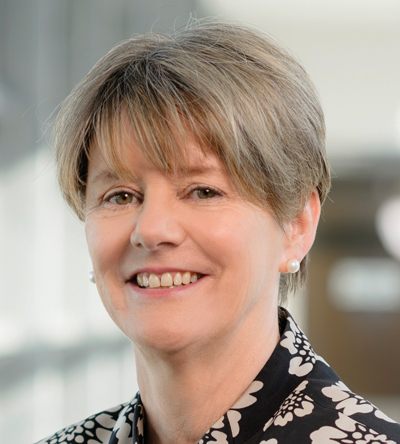 In 2009, IP Australia established an Indigenous Expert Panel to improve understanding of how Indigenous business owners viewed and understood the IP system.
We learnt that while existing IP messages are generally applicable to the Indigenous business community, we could do more to adapt them to this audience. Census data tells us there are between 3,300 and 6,000 indigenous businesses across Australia with a large proportion of them located in remote regions.
IP Australia began working with an indigenous design company to create a series of video materials on patents, trademarks, designs and aspects of traditional knowledge.
Alison Page, a well-known indigenous spokesperson and designer, narrated each case study and became the public face of Dream Shield, enabling us to reach out and engage with our target audience.
Adapting IP messages to the indigenous business community
Understanding how to use the IP system can help indigenous businesses protect unique features of their work and gain a commercial advantage. IP exists in most indigenous businesses, particularly those operating in creative industries. For many, it might be their brand, or perhaps a unique way of producing something, or an innovative jewelry design.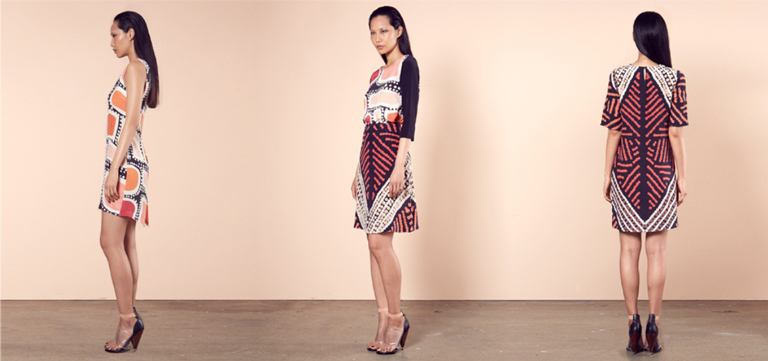 Without formally protecting or registering their IP, indigenous businesses, like other enterprises, are vulnerable to infringement and can have a hard time defending their interests and enforcing their rights. In addition, potential investors are less likely to support commercialization without ownership of formal IP rights. We know from our customer data that as IP applicants, Aboriginal and Torres Strait Islander people are under-represented. That's why Dream Shield is so important.
IP Australia has partnered with government and indigenous organizations to help communicate its messages about the relevance of IP to indigenous business. The indigenous business association Indigenous Business Australia (IBA), for example, includes Dream Shield in its nationwide "Into Business" workshops for aspiring entrepreneurs. This helps ensure that important IP information reaches indigenous businesses in remote parts of Australia.
Since the launch of Dream Shield, there has been increasing interest in including information about copyright and moral rights in the information campaign. As IP Australia is not responsible for copyright, we worked closely with the Australian Attorney General's Department to include a copyright case study within the Dream Shield materials.
Warlukurlangu artists
In 2014, as part of NAIDOC week (National Aborigines and Islanders Day Observance Committee), IP Australia released a new case study featuring the Warlukurlangu artists from Yuendumu, a remote indigenous settlement in the Northern Territory about 300 kilometers from Alice Springs. NAIDOC Week is a time to celebrate Aboriginal and Torres Strait Islander cultures and an opportunity to recognise the contributions that indigenous Australians make to our country and our society.
The Warlukurlangu artists have a fascinating story. Doing business in such a remote location is no easy task, but thanks to an effective use of their IP, local Aboriginal artists associated with the local Arts Centre are making a living from their creativity. The artists, with the help of Cecilia Alfonso who manages the Centre, are leveraging their IP through licensing agreements with manufacturers and designers of goods including clothing, iPhone covers, crockery, bags, cushion covers, rugs, jewelry, ties and many other items. The community's vibrant artwork speaks to people across the globe.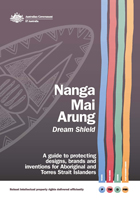 Roopa Pemmaraju, a Melbourne-based fashion designer, is one of several official licensees. Her luxury ready-to-wear clothing line is sold in department stores in Sydney, Brisbane and Melbourne.
Roopa's designs are developed in collaboration with the artists. Each piece celebrates both the vibrant colors of Australia's landscape and the stories they inspire. "Royalties from the sale of each garment make a positive contribution to the lives and wellbeing of artists, communities and the environment," Roopa notes.
The Warlukurlangu Artists have built a successful business by taking their IP seriously. Copyright is rarely sold. In general, licensing arrangements with trusted partners generate a better return for the artists, both in terms of income and opportunities for marketing and distribution. Licensing also supports the moral rights of artists, including the right to attribution. Each artist is acknowledged on labels of authenticity, which also adds to the consumer experience.
Consumers of these goods want authentic and sustainable products that support artists and their communities. It's great to see our IP system helping to make this a reality.
As part of this evolution of Dream Shield, IP Australia has partnered with the National Museum of Australia to incorporate a series of indigenous IP master-classes in a travelling exhibition, designed to support Indigenous businesses within the creative industries sector.
Warakurna is an exhibition of contemporary paintings and sculptures that documents a new art movement emerging from the Western Desert community of Warakurna. The exhibition was on show at the National Museum of Australia in Canberra from 2013 and is travelling to seven regional sites and capital cities in the Northern Territory, South Australia and Western Australia throughout 2014 and 2015.
Dream Shield has been a rewarding initiative allowing us to partner with indigenous communities and communicate the value of IP to protect their businesses and ideas.
Further information about Dream Shield materials is available on the IP Australia website.
The WIPO Magazine is intended to help broaden public understanding of intellectual property and of WIPO's work, and is not an official document of WIPO. The designations employed and the presentation of material throughout this publication do not imply the expression of any opinion whatsoever on the part of WIPO concerning the legal status of any country, territory or area or of its authorities, or concerning the delimitation of its frontiers or boundaries. This publication is not intended to reflect the views of the Member States or the WIPO Secretariat. The mention of specific companies or products of manufacturers does not imply that they are endorsed or recommended by WIPO in preference to others of a similar nature that are not mentioned.