Jean Michel Jarre on Culture, Creators and the Tech Industry
September 2014
By Catherine Jewell, Communications Division, WIPO
The digital revolution has radically transformed the creative industries, offering many new ways to tap into the cultural scene and reach global audiences. As consumers, we enjoy access to an ever-expanding choice of music, we can engage directly with our favorite artist through social media sites, and as music streaming and subscription services become mainstream, and the number of online recommendation services grows, we enjoy unprecedented opportunities for discovering new music.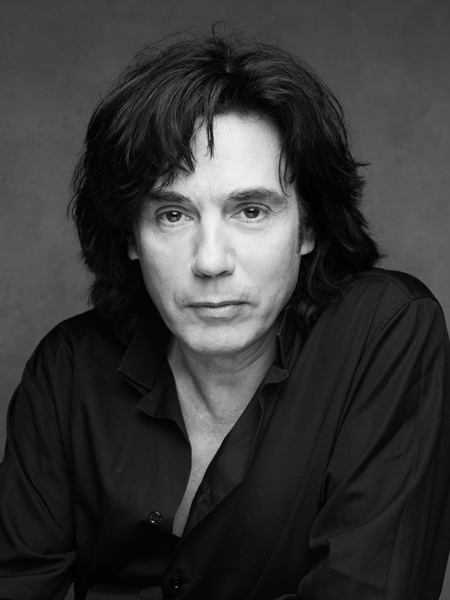 While this is good news for industry and consumers, what does it all mean for creators?
According to a recent report by the International Confederation of Authors and Composers Societies (CISAC), worldwide royalty collections rose to a record high of 7.8 billion euros in 2012, but digital revenues, which amounted to 301 million euros that year, still only represent 4 percent of overall global collections. This suggests that creators are not getting a fair share of the digital market.
Electronic music pioneer and champion of creators' rights, Jean Michel Jarre, President of CISAC, believes artists need a new deal; one in which creators are on a more equal footing with the tech giants – the hardware manufacturers and the content carriers – whose ingenuity is fuelling the expansion of the online world. The musician shares his views about the importance of intellectual property (IP) and the need for the tech industry and creators to work together for mutual benefit to foster sustainable cultural development.
Despite the positive dynamics currently witnessed in the music industry, the threat of online piracy is ever present; something Jean Michel Jarre believes calls for a redoubling of efforts to improve the public's understanding and awareness of IP.
We need to send a clear message to the street that intellectual property is not just important for artists, it affects every single family with a son, a daughter, a brother or a sister dreaming of becoming a writer, a photographer, a musician, a film maker.
"If we don't respect the rights of creators and give appropriate value to their work" he said "books will not be written and films and music will not be made". "We will miss opportunities for future masterpieces… we need the next Fellini, the next Beethoven and the next García Márquez."
Creators are important to our future
"It's far beyond a few artists sitting on their pot of gold trying to keep their advantages," he continued, noting the broader social and economic benefits that can flow from robust IP rights. "We have to recognize that creators are a very important part of our future. Creation and all art forms make up the soul and the identity of a country, there is no sustainable development if there is no sustainable economy for creation."
Protect, invent, transmit − the future of culture depends on authors' rights.

Antón Patiño – painter – Spain
Authors' rights are the salary of the creator

Monné Bou – visual artist – Ivory Coast
Authors' rights are really about respect

Baz Luhrmann – film director – Australia
Underlining the vital economic contribution of creators, he said, "millions of jobs are created by artists all over the world. We forget they create lots of employment." Stressing that creators play an integral part in a nation's social, economic and cultural development, he noted, "we need to stop considering that music is like wallpaper" and "have to work together to define a sustainable economy for our culture."
Copyrights fundamental importance
While, in some circles, the whole idea of copyright and the need to finance creation is being questioned, the artist observed that many emerging countries, including China, are recognizing copyright "not only as a stimulant for economic growth but also as the best way to export their culture and to reinforce their identity."
Despite the huge opportunities created by the Internet in terms of accessing content, and the increasing appetite for free content, Mr. Jarre underlined the importance of finding ways for creators to be able to earn a living from their work. "Free access is one thing, but the economy of that free access is something else," he explained. Drawing a parallel with existing arrangements with radio broadcasters, he noted, "when you listen to the radio, you listen to music for free, it's not illegal, and artists get paid because the rights have been paid on top by the radio station, by the network. We should recognize now that everybody – and especially those commercial entities whose business it is to carry creative content - should pay."
Underlining the fundamental importance of copyright, he countered the argument that copyright and authors' rights are barriers to education. "It's exactly the reverse," he said. "You can have access to education only if you have books. To have books you need a system that rewards authors and encourages them to write these books. It's totally naïve to think that free access will solve education challenges. It's the exact opposite. Free access would discourage the creation of education materials. This idea that we are all brothers and sisters and should exchange everything for free is a fallacy. Nothing is ever free and if it is, it will always favor the richest."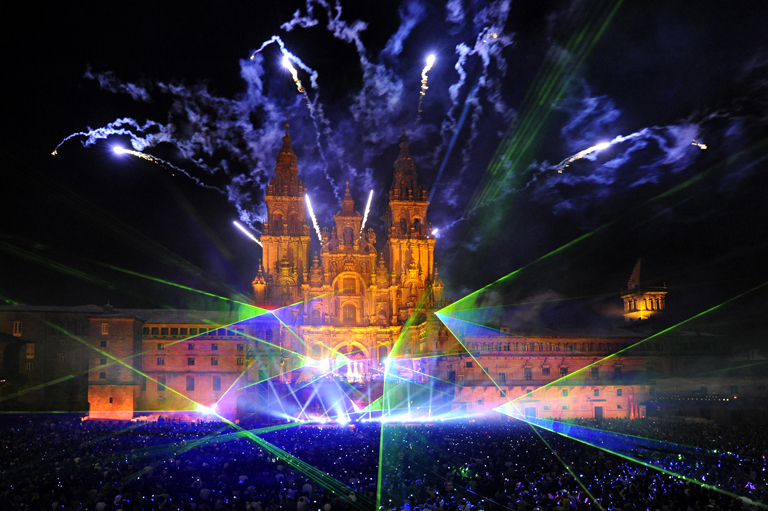 A new deal for creators
Mr. Jarre believes creators and artists need to engage with content carriers to carve out a new deal for themselves in the ever-expanding digital economy. This, he claims is the only way to safeguard their long-term interests and to secure sustainable cultural development.
He believes the time is now ripe to sit down with telecoms companies, hardware manufacturers and digital content distributors to work out a balanced and reasonable business model that works for creators. "They need us as much as we need them," he noted, highlighting the fact that artists are, in fact, in a much stronger negotiating position than they think. It is their work that is contributing to the economic success and power of high-tech giants who themselves face challenges arising from the shifting sands of the market and public opinion.
"The people making the most money from what we create are not consumers but the people carrying our content. They are not paying what they should pay. Our content makes their fortunes and gives them their power. It's like a company not paying its shareholders." Artists, he said, should be treated as equal partners and remunerated as such. "We are not talking about a tax or a contribution - we are not beggars - we are business partners with Google, Facebook, with all these other businesses that make fortunes from providing access to our content. At the end of the day, it's quite simple, the money is somewhere and there are people deserving this money, so we have to sit around a table and find a solution, and we'll find it."
"We have to create a new business model for the new media and the new distribution networks," he said. "We need to stop considering the big actors of the Internet as our enemies. These guys didn't exist 20 years ago, they were kids who created great concepts that became so big, so fast, they didn't have time to realize the potential collateral damage they were creating. They are friends of creators much more than we think."
As President of CISAC, Mr. Jarre is committed to promoting authors' rights around the world. Although musicians regularly take up political and social causes, they have been noticeably silent in fighting their own corner. "This is why our sector is so vulnerable. Creators are full of doubts and uncertainty. The most difficult thing for an artist is to evaluate his or her work. When it comes to finance or business, it's very difficult for creators to defend themselves and to speak out."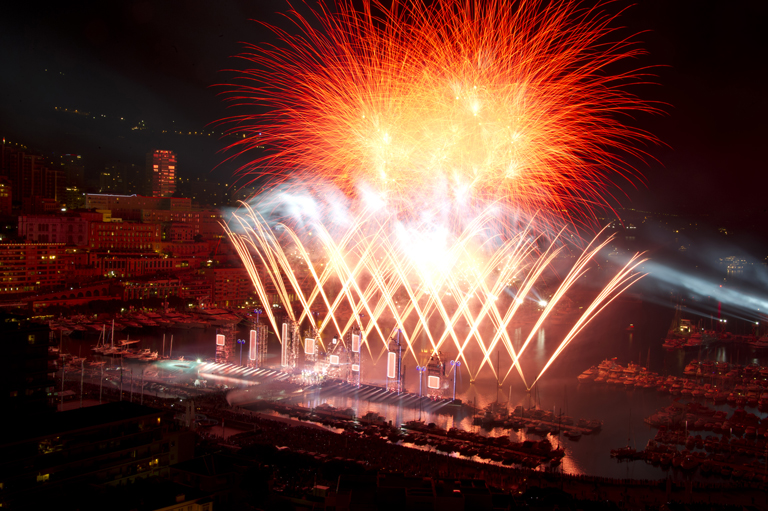 Despite, the challenges relating to changing public perceptions about the importance of IP and creating a 21st century business model that works for creators, Mr. Jarre is upbeat about the future. "The creative sector is far stronger than artists themselves think. Artists and creators existed before electricity and they will exist long after the Internet."
"My goal is to make both creators and citizens, ambassadors of intellectual property." While at first sight this seems a daunting task, Jean Michel Jarre is optimistic about his chances of success. "How many people say they would have loved to be a musician, a film maker or a writer but some social or economic reason prevented them from doing so? We have to improve this, we have to encourage people to create and we have to establish the conditions that promise creative people a reward for their creativity in the digital world. We are in the 21st century and need to get this right," he said. "As musicians we know how to make a noise, so let's do it!"
The WIPO Magazine is intended to help broaden public understanding of intellectual property and of WIPO's work, and is not an official document of WIPO. The designations employed and the presentation of material throughout this publication do not imply the expression of any opinion whatsoever on the part of WIPO concerning the legal status of any country, territory or area or of its authorities, or concerning the delimitation of its frontiers or boundaries. This publication is not intended to reflect the views of the Member States or the WIPO Secretariat. The mention of specific companies or products of manufacturers does not imply that they are endorsed or recommended by WIPO in preference to others of a similar nature that are not mentioned.