Facilitating generic drug manufacturing: Bolar exemptions worldwide
June 2014
By Anthony Tridico, Partner, Jeffrey Jacobstein, Associate, and Leythem Wall, European patent attorney, Finnegan, Henderson, Farabow, Garrett & Dunner, LLP, USA
As the global disease burden expands, the need for new, more effective treatments is greater than ever. Investing in drug research and development is, however, a costly, high-risk endeavor. Patents are intended to offer some guarantee of a return on investment, but the patent system is also designed to balance the interests of inventors with those of the public.
So, after a patent expires, a patented technology may be freely exploited by anyone; although care should be taken to ensure that there are no other IP rights associated with the technology that could impede practicing an invention in this way. In the pharmaceutical industry, patents can hinder or prevent manufacturers of generic drugs from entering the market. As with the makers of brand name pharmaceutical products, generics manufacturers also need to prove the efficacy and safety of their products.
They can, in certain circumstances, use elements of the original manufacturer's approval if they demonstrate that their generic version is bioequivalent to the approved medicine, but may have to conduct additional trials on a protected product before its patents expire or are held invalid by a court. The generic manufacturer, therefore, runs the risk of infringing a patent held by a brand name manufacturer even if it does not plan to enter the market until after the patent expires or is found invalid. Generics manufacturers also have to set up and test manufacturing and delivery capacity before entering a market, creating additional risks of infringing a patent held by a brand name manufacturer.
To overcome this problem, many countries have put into place legal exemptions (or research exemptions) from infringement for certain acts relating to the development and submission of testing data to a regulatory agency. These exemptions are often referred to as "Bolar" provisions, in reference to a US law enacted to overturn a prior court ruling holding that the US did not provide for a research exemption - Roche Products, Inc. v. Bolar Pharmaceutical Co., Inc., 733 F.2d 858 (1984).
Many nations have put similar exemptions in place, but their nature and scope vary significantly from country to country.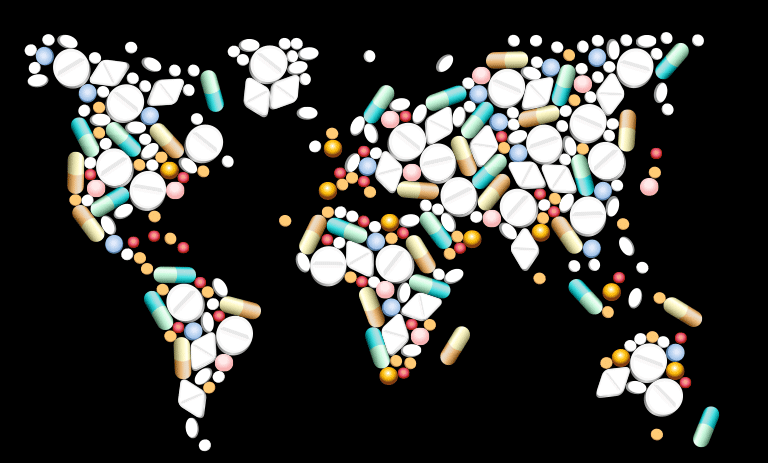 North America
In the US, the Hatch-Waxman Act established a regulatory framework to encourage the marketing of generic pharmaceutical products. The Act also created a research exemption, indicating that "it shall not be an act of infringement to make, use, offer to sell, or sell within the United States or import into the United States a patented invention . . . solely for uses reasonably related to the development and submission of information under a Federal law which regulates the manufacture, use, or sale of drugs or veterinary biological products." 35 U.S.C. § 271(e)(1) ("Bolar exemption"). This provision overturned the Federal Circuit decision in Roche Products, Inc. v. Bolar Pharmaceutical Co., Inc., 733 F.2d 858 (1984), which held that the traditional experimental use exemption to patent infringement (35 U.S.C. § 271(a)) did not apply to pre-market testing done by a generic manufacturer and submitted to a regulatory agency.
While the Bolar exemption provides some protection for generic drug manufacturers when preparing their products for regulatory approval, the statute's contours and reach remain uncertain outside this context. For instance, in Eli Lilly and Co. v. Medtronic, 496 US 661 (1990), the Supreme Court held that the exemption also applies to medical devices. Similarly, in Merck KgaA v. Integra Lifesciences I, Ltd., 545 U.S. 193 (2005), the Supreme Court concluded that the exemption broadly protects any pre-clinical testing of patented compounds that is reasonably related to the submission of information to a regulatory agency, and not just late-stage safety and efficacy testing in human subjects. In Momenta Pharm. v. Amphastar Pharm., 686 F.3d 1348 (2012) the Federal Circuit further expanded the exemption's reach to include post-approval activity, even if the information collected is never submitted to a regulatory agency, provided that the agency requires such testing or the retention of records for possible inspection.
Despite this seemingly broad scope of protection, the exact contours of the US exemption remain in flux and any inquiry into its applicability remains highly fact-specific. Post-market approval studies intended to monitor patients receiving an approved product, for example, may not qualify for protection under the exemption if the monitoring is not expressly required by a regulatory agency, is routine, or continues long after marketing approval. Similarly, it remains unclear when early testing of a product (such as high throughput screening of compounds, or in vitro assays) would satisfy the requirement for testing conducted "for uses reasonably related to the development and submission of information" to a regulatory agency. Thus, companies relying on the exemption are advised to exercise caution and to consider alternative protection, such as that afforded by the common law experimental use exemption.
Bolar exemptions are also available in Canada and Mexico. The Canadian Patent Act (Section 55.2(1)) notes that "[i]t is not an infringement of a patent for any person to make, construct, use or sell the patented invention solely for uses reasonably related to the development and submission of information required under any law in Canada, a province or a country other than Canada that regulates the manufacture, construction, use or sale of any product." Canadian courts have broadly interpreted this exemption to apply when a patented invention is used solely for the development and submission of information required by a regulatory authority. As in the US, the Canadian courts have extended the Bolar exemption to encompass material that is not submitted to a regulatory authority but is subject to potential inspection, including samples and data stored pursuant to regulatory requirements.
Mexican law similarly provides for a Bolar-like exemption, although such protection is available only when a patent is within eight years of expiration for a biologic product, or within three years for a small molecule.
Central and South America
Although many Central and South American nations do not have clear research exemptions in their national laws, some have put in place Bolar exemptions. These include Brazil (Law No. 9.279/96), Chile (Chilean Patent Law, Article 49), Colombia (Andean Decision 486 and Decree 0729), Dominican Republic (Law 20-00, Article 30), Peru (Decree 1075, Article 39), and Uruguay (Law No. 17.164, Article 39). Argentina may provide a Bolar-like exemption under article 8 of Law 24766, which governs data confidentiality, but this remains to be tested in the courts. Member states of the Andean Pact have the option of establishing a Bolar exemption in their national legislation, but some states have yet to enact clear exemptions.
Asia
With the notable exception of Hong Kong, China, Bolar-type exemptions are prevalent in the national patent laws of many Asian countries. As in the Americas, the scope of exemption varies significantly from state to state. For example, Pakistan (Section 30(5)(e) of the Patents Ordinance 2000) provides Bolar-type provisions for research intended to be submitted to authorities in the country, while Section 107(a) of the Indian Patents Act more broadly exempts acts relating to the development and submission of information required by law "in India or in a country other than India." A similar far-reaching exemption is also seen in the Philippines in the Universally Accessible Cheaper and Quality Medicines Act of 2008 (Section 72(4). In contrast, the scope of the Bolar defense is narrower in Singapore (Singapore Patents Act, Section 66(2) h), and is limited to clinical testing to meet requirements for marketing approval in that country alone.
The types of products covered by Bolar-like legislation also vary across the region. Some countries limit the exemption to drugs and medicines — such as Malaysia (Patents Act 1983, Section 37(1A)), the Philippines (the Universally Accessible Cheaper and Quality Medicines Act of 2008, Section 72(4)), and Thailand (the Patent Act, Section 36(4)). Others, such as Viet Nam extend the exemption to any product requiring regulatory approval (Article 125.2.a of the IP law), while Chinese law (Chinese Patent Law, Article 69(5)) expressly covers a "patented medical apparatus" as well as a patented medicine.
In Japan Bolar provisions have been shaped by case law interpretation of the traditional experimental use exemption provided for by statute. The Japanese Supreme Court judgment on April 16, 1999, held that a clinical trial necessary to submit a new drug authorization could correspond to the statutorily exempted actions for experimental or research purposes, and thus would not be considered patent infringement.
In Western Asia, Israel's Bolar provision (Israel Patents Act, Section 54A) extends to acts undertaken to obtain regulatory marketing approval in Israel or in another country whose law also includes a Bolar-type defense.
Europe
The Bolar exemption in European Law is governed by Directive 2004/27/EC. Article 10(6) provides that: "[c]onducting the necessary studies and trials with a view to the application of paragraphs 1 to 4 [i.e. bioequvalents and biosimilars] and the consequential practical requirements shall not be regarded as contrary to patent rights or to supplementary protection certificates for medicinal products." Notwithstanding the EU Directive, the exact language, scope and interpretation of Bolar exemptions vary across Europe. Generally speaking, countries can be divided into two categories.
Those countries where the exemption is limited to activities relating to marketing approval of generic medicines, bioequivalents and biosimilars, such as the UK (at the time of writing), Belgium, Cyprus, Ireland, Netherlands and Sweden. And those countries that more broadly exempt any act required for marketing approval, as well as acts relating to innovative medicines, such as Austria, Bulgaria, the Czech Republic, Denmark, Estonia, Finland, France, Germany, Hungary, Italy, Latvia, Lithuania, Luxembourg, Malta, Poland, Portugal, Romania, Slovakia, Slovenia, and Spain, as well as non-EU states Norway and Switzerland. Furthermore, many countries in Europe (such as Austria, Germany, Denmark and Italy) also exempt acts aimed at marketing authorizations outside the EU or European Economic Area (EEA).
Until recently, European case law in this area was sparse. The Polish Supreme Court issued a decision on Bolar exemptions on 23 October 2013 (CSK 92/13, Astellas v Polypharma). The Court held that a third party supplier of an active pharmaceutical ingredient (API) to a generic manufacturer infringed the rights of the patent holder, because it was unable to control whether the purchaser used the API for the purposes covered by the Bolar exemption. In the corresponding German proceeding, the Düsseldorf Court of Appeal referred questions on this same issue to the Court of Justice of the European Union (CJEU) (C-661/13). In particular, the German court has asked the CJEU to rule on whether a third party supplier can be exempt from patent infringement and under what conditions, particularly whether the third party supplier must take action to ensure the API is only used for the purpose of obtaining regulatory approval. This is a crucial question for API suppliers and the European generic industry who are keenly awaiting the CJEU's decision.
While legal uncertainty about the scope and interpretation of Bolar provisions across the European Union remains, the establishment of the Unified Patent Court (UPC) suggests that some degree of additional harmonization across the region may not be far away. Article 27 of the UPC Agreement includes Bolar provisions and its wording appears to restrict the exemption to generic medicines, bioequivalents and biosimilars. Of course, in non-EU states such as Norway and Switzerland, and in non-UPC states such as Poland and Spain, those potential restrictions would not apply.
In some countries outside the EU, notably, Russia and Ukraine, there are no specific Bolar-like exemptions in national law (although Russian case law may provide some protection). Thus, efforts to obtain market approval, including conducting pre-market clinical trials, may be regarded as patent infringement in those countries.
Australasia
Both Australia (the Australian Patents Act 1990, Section 119A) and New Zealand (New Zealand Patents Act 1953, Section 119A), shortly to be replaced by the new Patents Act 2013, Section 119A) have Bolar exemptions in place. Australia's provisions expressly state that medical or therapeutic devices are not included under the exemption, but acts undertaken to obtain regulatory approval in a foreign country are. The exemption does not apply to uses involving the exportation of goods from Australia, except where the term of a pharmaceutical patent has been extended. Similarly, New Zealand legislation exempts acts related to the development and submission of information required under New Zealand law or the law of any other country, but more broadly covers any regulated product, and includes acts of sale for such products within the exemption.
This review demonstrates that, while a large number of countries have Bolar-type exemptions in place, their scope of protection varies significantly across different states. Practitioners and companies intending to rely on the Bolar exemption should take these nuances in protection into account when undertaking research and testing activities in different jurisdictions.
The WIPO Magazine is intended to help broaden public understanding of intellectual property and of WIPO's work, and is not an official document of WIPO. The designations employed and the presentation of material throughout this publication do not imply the expression of any opinion whatsoever on the part of WIPO concerning the legal status of any country, territory or area or of its authorities, or concerning the delimitation of its frontiers or boundaries. This publication is not intended to reflect the views of the Member States or the WIPO Secretariat. The mention of specific companies or products of manufacturers does not imply that they are endorsed or recommended by WIPO in preference to others of a similar nature that are not mentioned.