Joanne Harris and The Voodoo of Writing
April 2014
By Catherine Jewell, Communications Division, WIPO
The award-winning novelist, Joanne Harris, author of the best-selling novel Chocolat (1999), subsequently made into the Oscar-nominated film starring Juliette Binoche and Johnny Depp, shares her views about the role of the International Authors Forum (IAF) and her experiences of life as an author. Ms. Harris's books are now published in over 50 countries and have won a number of British and international awards.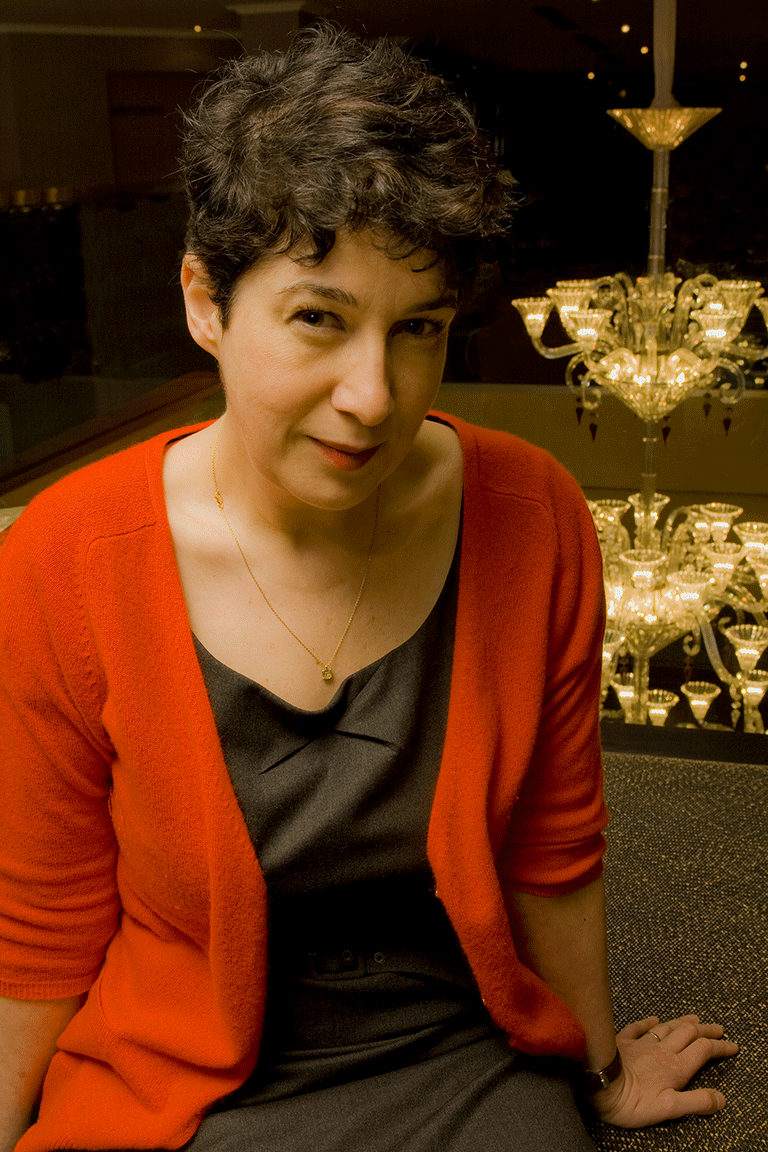 Why is the IAF important?
It speaks for authors around the world and safeguards their interests, ensuring that their work is neither misappropriated nor used without their permission.
Why is it important for authors to have a voice?
Authors and artists are not always shrewd business people. Sometimes they need help in fighting for their rights.
Do you think that authors are valued by society today?
Valued, perhaps, but not always well-paid.
What for you, as an author, is the most worrying trend today?
The lack of accountability for those who use and disseminate the work of others without permission or acknowledgement.
Is the digital environment an opportunity or a threat?
It can be both. But we need to address the problem of piracy and copyright theft in a more effective way.
What message do you have for online pirates?
There are so many different kinds of piracy. But to those readers who feel that downloading books or music is a victimless crime; it isn't. It is having an increasing effect on the survival of mid-list authors. If you value art and want to see it thrive, you need to pay the artist.
Many claim that content should be free. What is your response to this?
I think champagne should be free. Sadly, vintners disagree.
Why is copyright important to you as an author?
It exists to protect artists' work and to ensure fairness of treatment.
Does the copyright system need to change?
I don't think it needs to change as much as existing copyright laws need to be enforced more stringently.
What in your view is the value of storytelling?
It's the way we connect with others across race, time and culture. It creates empathy and encourages communication. It's the way we engage with other human beings, adding to our shared experience, wisdom and emotional growth.
Is the power of the pen mightier than that of the sword?
A sword can only kill you. A book can make you immortal.
What challenges do authors face today?
I think social media is becoming increasingly important in the world of writing. Some authors don't feel comfortable with the media scrutiny that comes with success, or with the kind of dialogue and personal contact that many readers now demand. It's a challenge that authors need to embrace.
Do you have any tips for aspiring authors?
Stop aspiring and start writing. The rest will come with practice.
How did you feel to have Chocolat filmed?
It was a lot of fun, although the story wasn't quite as I'd written it. The cast was terrific, though, as was the director, and the film had a lot of charm.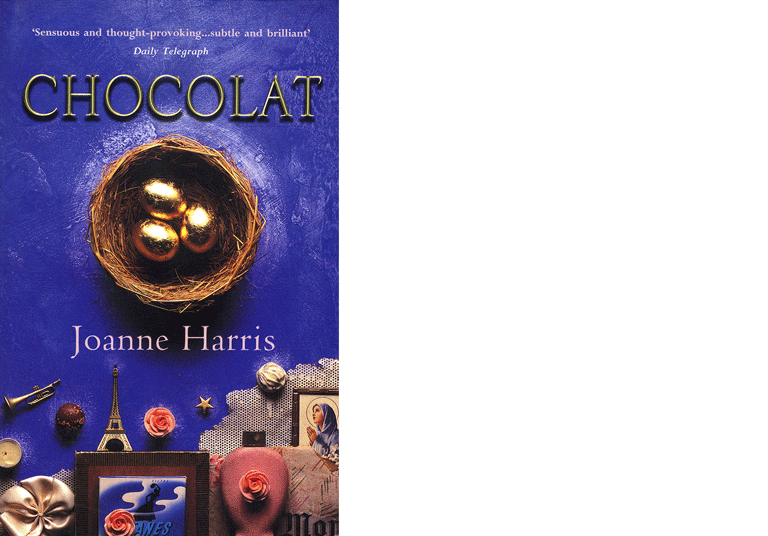 Were you involved in the screen adaptation process?
An author's involvement in a film of their book is rarely more than a courtesy. I was consulted over some things, but mostly I just stood back and enjoyed the show.
What do you most enjoy about writing?
All of it. The voodoo that comes from putting pen to paper in one country and having someone I've never met, laugh or cry from reading my words.
What inspires you? Where and when do you write?
Things I've seen on my travels; people I've met; stories I've read; dreams; memories. I take my inspiration where I can. I work where I can; when I'm travelling I work on planes and in hotels. When I'm at home I work best in my shed in the garden.
When did you begin writing and how many books have you published to date?
I've always written. So far, I've published 18 books – 14 novels; 2 cookbooks; and 2 collections of short stories.
Do you feel a special affinity or connection with the books you have written?
Of course, it's the same affinity someone has with the people they've loved; the children they've reared; the homes they've built.
What is the role of the author in society?
To remind people of who they are.
What are you reading at the moment?
A pile of ARCS [advanced reader copies of books] sent to me to review, and a well-thumbed copy of William Goldman's Magic, as an antidote.
Who are your favorite authors and why?
Vladimir Nabokov; Victor Hugo; Mervyn Peake; Angela Carter; Shirley Jackson; Ray Bradbury. All of them master storytellers, compassionate observers of human nature and language virtuosi.
The WIPO Magazine is intended to help broaden public understanding of intellectual property and of WIPO's work, and is not an official document of WIPO. The designations employed and the presentation of material throughout this publication do not imply the expression of any opinion whatsoever on the part of WIPO concerning the legal status of any country, territory or area or of its authorities, or concerning the delimitation of its frontiers or boundaries. This publication is not intended to reflect the views of the Member States or the WIPO Secretariat. The mention of specific companies or products of manufacturers does not imply that they are endorsed or recommended by WIPO in preference to others of a similar nature that are not mentioned.