Fast-tracking green patent applications
June 2013
By Antoine Dechezleprêtre, Grantham Institute of Climate Change and the Environment, London School of Economics (UK) and Eric Lane, Patent and Trademark Attorney at McKenna Long and Aldridge, San Diego (US)
Promoting environmentally-friendly innovation has become a key priority in national and international environmental policy. Intellectual property (IP) regimes, particularly patent laws, are perhaps the most important of the regulatory vehicles that promote technological innovation. For this reason, a number of national IP offices have put in place measures to fast-track "green" patent applications. The first program was established by the UK in May 2009. Australia, Israel, Japan, the Republic of Korea (ROK) and the US followed in the same year. More recently, Canada (in March 2011) and Brazil and China (in 2012) launched similar programs. Under these programs, the time needed to obtain a patent can be significantly reduced – from several years to just a few months.
This article presents the main findings of two papers, recently published by the authors, about the green patent fast-track programs. The first study (Dechezleprêtre, 2013), published by the International Centre for Trade and Sustainable Development (ICTSD), provides the first empirical analysis of these fast-track procedures, based on data from Australia, Canada, Israel, Japan, the ROK, the UK and the US. The second paper (Lane, 2012), published in the Berkeley Technology Law Journal (BTLJ), analyzes the rules governing the various programs, in terms of eligibility requirements and process parameters, and recommends that the programs be harmonized to make their rules uniform across all national IP offices.
Overview of the programs
To best understand and analyze the programs, it is helpful to separate out the two major categories of program rules: eligibility requirements and process requirements.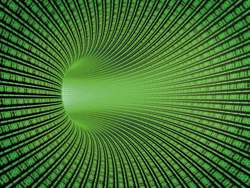 Measures to fast-track "green" patent applications can
reduce the time needed to obtain a patent from several
years to just a few months. (Photo: istockphoto nadla)
Eligibility requirements
Eligibility requirements determine which patent applications may participate in the fast-track programs. In particular, subject matter eligibility defines the categories of green technology that qualify for accelerated examination. The type of technology for which accelerated examination can be requested differs widely across patent offices.
In Australia, Canada and the UK, all environmentally-friendly inventions are eligible. The applicant must simply submit a letter explaining why the invention has environmental benefits. However, Brazil, China, Japan and the US place some restrictions on the technologies permitted. For example, only energy-saving and carbon-saving technologies are allowed in Japan. In contrast, the ROK has the most stringent requirements, including a framework of specific enumerated technology classes. In the ROK, technologies (in particular renewable energy) are generally eligible only if the invention is funded or accredited by the government, or given "green certification" by relevant government environmental laws. The Israeli program also defines subject matter eligibility by strictly enumerated technology classes, although it does not have a funding or certification requirement.
Process requirements
Process requirements are non-subject matter restrictions, such as limitations on the number and type of claims permitted and such parameters as fees and costs. These requirements vary considerably among programs. While IP Australia and the Canadian Intellectual Property Office (CIPO) allow an unlimited number of claims, for many applicants, charges per claim, as imposed by the Japan Patent Office (JPO), for example, may make the cost of larger claim sets prohibitive.
Similarly, IP Australia and CIPO are relatively liberal as to unity of invention (the requirement that a patent application relate to only one invention or to a group of closely related inventions), while the JPO is stricter in this regard. Most programs charge no additional fee for accelerated examination. However, some offices require that applicants conduct a prior art search and a comparison of the claimed invention with the closest prior art. This effectively transfers part of the patent office's work to the patent applicant.
Results
Since 2009, accelerated examination under the various programs has been requested for over 5,000 patent applications. The United States Patent and Trademark Office (USPTO) received the highest number of requests (3,533) followed by the UK Intellectual Property Office (UKIPO), with 776, and the Korean Intellectual Property Office (KIPO), with 604 (see Table).
The evidence shows that fast-track procedures reduce the time from filing to grant by several years compared to ordinary examination. The time to grant is cut by between 42 percent and 75 percent across fast-track programs, with the shortest time to grant delivered by the UK.
For most programs, a very small share of eligible patent applications was submitted under the accelerated procedures: between one and two percent in Australia, Canada, Japan and the ROK. However, percentages were substantially higher in the UK (20%), Israel (13%) and the US (8%).
Why the low participation?
This low participation rate may seem surprising as a fast-track examination process offers several advantages, such as facilitating licensing and making it easier to raise private capital and enforce a granted right against infringers.
There are, however, some disadvantages in accelerating the granting of patents. To begin with, accelerated examination may increase costs for patent applicants, especially where they are required to conduct a search report on the prior art (for example, at the JPO) and submit comments that could have ramifications in litigation.
Another problem with fast-track programs is the wide variability in their rules — both in terms of eligibility and formal process requirements. Applicants seeking to participate in several of the programs must analyze a number of different rules, determine whether their invention meets each program's eligibility requirements, and draft different claim sets and arguments for each program. As a result, deciding whether and how to use such programs can be costly and time-consuming.
Moreover, it is not always in the applicant's best interest to have a patent published or granted as soon as possible. Although inventors may want to file a first ("priority") application right away (because, until they do, they have nothing but secrecy to protect them from imitators), they may also have legitimate reasons for delaying the grant of a patent.
These disadvantages explain why only a small percentage of eligible patent applications are submitted to fast-track programs. Once a patent application is filed, infringers will be opposed on the basis of the application date and not the grant date. Most applicants therefore have an incentive to wait until the examination is conducted under the regular procedure. As a consequence, patent applicants would only have an interest in using fast-track programs under specific circumstances (such as suspicion of infringement, to raise capital or to secure commercial partnerships).
An important advantage of a long examination period is that it delays the costs associated with the grant of the patent. It also gives patent applicants time to determine whether the patent will be commercially viable before requesting the grant in the first place.
Another major benefit of delayed examination is that it allows applicants to adjust the patent application – in particular the list of claims – during the examination process. If granted too early, the claims of the patent might not perfectly match the final version of the invention, thus facilitating circumvention.
Since patent applications must be disclosed when the patent is granted, an early grant occurring before the end of the 18-month period after which patent applications are normally published could increase the risk of competitors being able to quickly design competing technology. Our interviews with patent attorneys revealed, however, that this is unlikely to be an issue in practice. Most requests for accelerated examination occur before this 18-month period – a further indication that early publication is not viewed as a serious issue by applicants.
Types of technology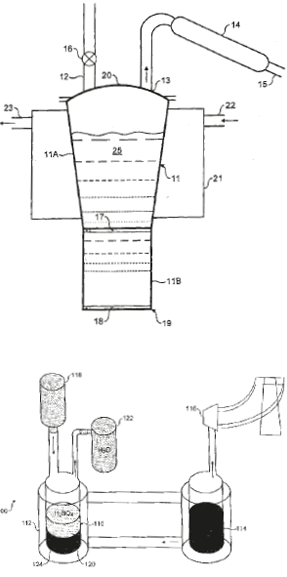 The first patent application (GB 2437148B) submitted
under an accelerated procedure relates to a method of
heat generation that does not directly use fossil fuels.
Invented by Josef Tapper, it is also the first patent granted
under such a procedure.
Technologies relating to climate change, particularly renewable energy, comprise the vast majority of fast-tracked patents, with some variations across countries. In the US, the majority of fast-track requests involve wind power technology, while carbon capture and storage are popular in Australia and Canada. Other environmental technologies – such as recycling or pollution-control technologies – represent around 20 percent of patent applications, except in Israel where 30 percent of applications cover water-saving technologies.
Program users
The vast majority of participants are domestic applicants, with only small percentages applying to fast-track programs from abroad. This suggests that foreign applicants may be unaware of the programs and that applicants may only want to expedite the first application, which is usually filed in their home country. It is proposed that harmonization of the programs would boost participation – particularly across borders.
Compared to companies that do not request accelerated examination, fast-track users tend to have smaller revenues and faster-growing assets. Fast-track programs seem therefore to be particularly appealing to start-up companies in the green technology sector that are currently raising capital but still generating a small revenue.
High-value patents
Fast-tracked patent applications seem to involve technologies of significantly higher value than other green technology-related patent applications filed at the same time but for which accelerated examination was not requested. Patent applications processed under the fast-track procedures are filed in more countries on average and are also more likely to be filed in all major patent offices (the European Patent Office (EPO), the JPO and the USPTO). These results suggest that applicants tend to request accelerated examination for patent applications involving high-value inventions that may be attracting early commercial interest from potential business partners.
Green technological knowledge diffusion
Using forward citations as a measure of knowledge spillovers, we find that within the same period, fast-track patents receive more than twice as many citations as patents of similar value filed through the traditional route. This indicates that fast-track programs have accelerated the diffusion of technological knowledge in green technologies in the short run (i.e., during the first years following publication of the patents). Given the urgency of addressing environmental challenges, this result is encouraging. Whether the effect will be the same in the long run remains an open question.
Next steps
The high participation rate in the UK shows there is a clear demand for fast-track programs, even if only a minority of applicants has an interest in using them. How might participation be enhanced at other patent offices?
Given the burden on applicants to understand and satisfy a disparate set of expedited examination program rules, we believe that a standardized, global system of green technology fast-track requirements would be a major boost to participation in such programs. A harmonized system would provide a single set of rules that would apply to all IP offices offering expedited examination for green patent applications. A balanced system would couple broad subject matter eligibility requirements (to include as many useful green technologies as possible) with reasonable process restrictions (to keep examiners' workloads at manageable levels), and thereby maintain sufficiently high-speed examination.
In a harmonized system, the applicant need only prepare one submission to apply for accelerated examination in any number of participating offices. By eliminating a substantial burden on applicants, a standardized, balanced international system of expedited examination would encourage greater participation in green technology fast-track programs. It would also reduce the time to grant for a larger number of green patents, thereby fostering development and diffusion of green technologies.
Table: Participation in fast-track programs
| Country | Starting date | Number of requests (as of August 2012) | As a percentage of eligible patents |
| --- | --- | --- | --- |
| UK | May 2009 | 776 | 20.91% |
| Australia | September 2009 | 43 | 0.76% |
| ROK | October 2009 | 604 | 1.88% |
| Japan | November 2009 | 220 | 1.48% |
| US | December 2009* | 3533 | 8.22% |
| Israel | December 2009 | 78 | 13.13% |
| Canada | March 2011 | 67 | 1.64% |
* Note: The USPTO program was temporary and closed after the 3,500th application was received.
The WIPO Magazine is intended to help broaden public understanding of intellectual property and of WIPO's work, and is not an official document of WIPO. The designations employed and the presentation of material throughout this publication do not imply the expression of any opinion whatsoever on the part of WIPO concerning the legal status of any country, territory or area or of its authorities, or concerning the delimitation of its frontiers or boundaries. This publication is not intended to reflect the views of the Member States or the WIPO Secretariat. The mention of specific companies or products of manufacturers does not imply that they are endorsed or recommended by WIPO in preference to others of a similar nature that are not mentioned.