Cola brands rearm with music
September 2012
by Simon Dyson, Editor, Music & Copyright
Coca-Cola and Pepsi have long been fighting a cola war, and although entertainment has formed part of both brands' marketing campaigns for decades, music is increasingly becoming an essential weapon. From live concerts to TV programs, social media, digital, film and music discovery, Coke and Pepsi are deploying artists across the globe to engage the world's young people.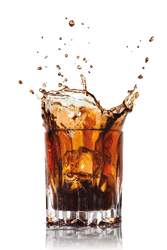 This article first appeared in Issue
461 (June 27, 2012) of
Music and
Copyright
published by Informa
Telecoms & Media (Photo:
iStockphoto/@Iaroslav Danylchenko)
In Latin America, Coca-Cola says it plans to change the way it engages with younger people by bringing entertainment to the fore in its marketing. One of the first events in this new initiative was a free outdoor concert with Paul McCartney in Mexico City's central plaza, the Zócalo, in May, before an estimated crowd of 200,000 people.
The company also pulled in more consumers via its Coca-Cola.TV online platform by live-streaming the three-hour event. The concert attracted half a million unique viewers who spent an average of 42 minutes watching Paul McCartney perform. The campaign aimed to harness the power of "social TV" – facilitating conversations around television shows – in encouraging young people to contribute to the conversation around the concert using Facebook and Twitter.
Coca-Cola also mixed music and TV for the London Olympic Games with its sponsorship of a 10-episode TV series, Beat TV, which aired via a number of broadcast partnerships. The program featured live musical performances alongside celebrity and athlete interviews, targeting teens in more than 30 countries. The brand says its aim was to capture the "vibe" of London – to convey the social aspects of the games rather than the sporting achievements.
Pepsi teams up with Billboard
Not to be outdone on the social side, in early June, Pepsi joined forces with music magazine Billboard to announce a Summer Beats concert series offering fans "Twitter-enabled" performances across multiple genres. The gigs began with a June 26 show in Los Angeles, followed by a Nashville concert at the end of July and a season finale in New York in late August, featuring exciting new artists such as Katy Perry, Gloriana and Ne-Yo at venues catering to crowds of up to 1,000 people. Fans were able to watch the concerts via live-streaming on the Pepsi Twitter page, with Pepsi promising digital participants the ability to influence elements of the performances in real time.
The concerts form part of the brand's global "Live for Now" marketing campaign which Twitter signed up to in May when it became Pepsi's global music partner. In addition to coming onboard for the Summer Beats concerts, the microblog is now the brand's destination of choice for helping people discover new music, with the partners producing a new music-video series that provides a weekly overview of artists, music and music news trending on Twitter.
Pepsi is also offering free music downloads from the Amazon.com MP3 Store to those who follow @pepsi on Twitter and who slot the hashtag #PepsiMusicNOW into their tweets. Also part of the Live for Now campaign, in June, Pepsi signed an agreement with Viacom to extend the campaign over a number of the US media giant's television properties, including Country Music Television (CMT) and MTV. CMT viewers who tweeted images with the hashtag #countrynow had the chance to attend the recent CMT Music Awards as "Pepsi Now photo correspondents," while those tweeting images tagged #mtvnow throughout the summer could hope to be one of three correspondents to attend the MTV Video Music Awards in September.
Coca-Cola prefers Spotify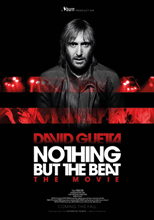 Coca-Cola sees value in music-
based film. Last year, it deployed
its Burn energy-drink brand to make

Nothing but the Beat
, a full-length
documentary chronicling the life
and career of David Guetta.
(Photo: Rouse & Co. International,
Intellectual Property)
Whereas Pepsi has a digital friend in Twitter, Coca-Cola has been cozying up to Spotify. The brand announced a strategic partnership with the music-streaming service in April, with a focus, similar to the Pepsi-Twitter alliance, on discovering new music. Spotify now provides the key underlying technology for Coca-Cola's music around the world, while the brand is integrating Spotify into its Facebook presence and timeline, creating what the two partners call "a seamless social music experience."
Coca-Cola says it aims, with the help of Spotify, to create a "truly global music network," and with the brand's 40-million-strong Facebook audience spread across scores of markets, it already has a sizeable following to exploit.
Coca-Cola also sees value in music-based film. Last year, it deployed its Burn energy-drink brand to make Nothing but the Beat, a full-length documentary chronicling the life and career of David Guetta. The movie launched in cinemas and on TV in more than 20 countries and featured interviews with performers such as Will.i.am, Snoop Dogg, Ludacris and Usher.
Katy Perry is the artist of choice for Pepsi when it comes to filmmaking, and the brand is supporting her upcoming film Katy Perry: Part of Me 3D, which was released by Paramount Pictures on July 5. There are co-branded television and radio advertising spots, along with digital advertising and retail displays, all featuring Pepsi's Live for Now tagline.
Global cola wars
Pepsi's first foray into actual music-related movie-making dates from 2007, when it released the Arabic film Bahr al Nujoom (Sea of Stars), featuring Near-East artists such as Wael Kafouri, Carole Samaha, Ahmed Al Sharif and Ruwaida Al Mahroogi in a fictional music festival. Pepsi provided an estimated US$6 million to make the film.
That initiative also shines a light on the geographic spread of the cola brands, which are using music to communicate with consumers in almost every country on the planet. In 2009 in China, for example, Pepsi launched its own record label, QMusic, with a view to signing up local artists. Once part of the stable, the commercial songs written by these artists became an integral part of the local marketing effort, appearing in ads and endorsing products.
QMusic was also closely linked to the Pepsi-sponsored Battle of the Bands talent show on Shanghai TV, in which 10 bands performed over the course of a series with the top act winning a recording contract with the label.
In the same emerging-talent vein in South Asia, last year Pepsi demonstrated its desire to get closer to young people by installing the Pepsi Dub Station, a dedicated stage for dubstep (a genre of electronic dance music) and drum 'n' bass, at a multigenre three-day music festival in Pune, India. The stage was part of a campaign launched in 2008 called Youngistaan, a term the brand coined to represent a world of Indian youth.
In the same market, in July, Coca-Cola launched the second season of its Coke Studio TV show on MTV India. The program is a broad mix of music genres, ranging from traditional eastern to modern western. The first series attracted more than 40 million viewers and 2 million views on YouTube, while the CokeStudio@MTV Facebook page attracted close to 750,000 fans. Coke Studio originated across the border in Pakistan, where it is in its fifth season.
The WIPO Magazine is intended to help broaden public understanding of intellectual property and of WIPO's work, and is not an official document of WIPO. The designations employed and the presentation of material throughout this publication do not imply the expression of any opinion whatsoever on the part of WIPO concerning the legal status of any country, territory or area or of its authorities, or concerning the delimitation of its frontiers or boundaries. This publication is not intended to reflect the views of the Member States or the WIPO Secretariat. The mention of specific companies or products of manufacturers does not imply that they are endorsed or recommended by WIPO in preference to others of a similar nature that are not mentioned.