Meet the New Top Management Team
January 2007
WIPO underwent some organizational change in December, when the Organization's top management welcomed several new members to its ranks. The new team, composed of four deputy directors general (DDGs) and three assistant directors general (ADGs), was approved by Member States in the Coordination Committee in June, following proposals put forward by WIPO Director General Kamil Idris. Taking up new appointments on December 1, 2006 were Mr. Michael Keplinger (United States), Mr. Narendra Sabharwal (India), Mr. Geoffrey Onyeama (Nigeria) and Ms. Binying Wang (China). Serving renewed terms are Mr. Philippe Petit (France), Mr. Francis Gurry (Australia) and Mr. Ernesto Rubio (Uruguay).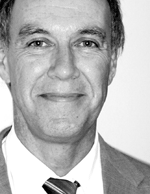 (Courtesy Francis Gurry)
Mr. Francis Gurry, Deputy Director General
Mr. Francis Gurry joined WIPO in 1985, and has served on the top management team since 1997, first as Assistant Director General, then from 2003 as DDG. Before joining WIPO, he practiced as an attorney in Australia, and taught law at the University of Melbourne.
Mr. Gurry will continue to head the WIPO divisions dealing with PCT and patents, the Arbitration and Mediation Center, and Global Intellectual Property (IP) Issues. Mr. Gurry sees challenges and opportunities in equal measure in his area where, he notes, complex and often divergent public discussion reflects the growing importance of IP. Among specific challenges he cites that of consolidating WIPO's role as a preeminent service provider, including positioning the PCT as the preferred route for the filing of international patent applications, and the WIPO Arbitration and Mediation Center as the primary service provider for domain name disputes.
In the broader area of international patent law, the challenge, says Mr. Gurry, is to intensify international cooperation to make the patent system more responsive to the reality of global economic behavior, while leaving space at the national level for dealing with public policy flexibilities in sensitive areas. In the area of traditional knowledge and traditional cultural expressions, he notes that the demand for solutions is as urgent as the task of finding them is complex. "It is a test and an opportunity for the IP system to show that it can be sensitive to the needs of traditional communities as well as to those at the leading edge of technology development," he says.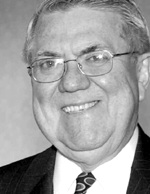 (Photo WIPO/Mercedes Martínez Dozal)
Mr. Michael Keplinger, Deputy Director General
Mr. Michael Keplinger was appointed to WIPO's top management team in December 2006, after 22 years' service in the U.S. Patent and Trademark Office (USPTO). As the senior advisor on copyright in the United States Executive Branch, he led a team of copyright attorneys responsible for analyzing and formulating recommendations for the U.S. Administration on copyright policies, and for implementation of those policies. Before joining the USPTO, he held various positions at the U.S. Copyright Office.
Mr. Keplinger now oversees the activities of the WIPO sector responsible for copyright and related rights and for enforcement. In January, he represented WIPO for the first time at the special session of the Standing Committee on Copyright and Related Rights (SCCR), where he worked with Member States to clarify the outstanding issues regarding proposals for a new treaty on the protection of broadcasting organizations. As this Magazine goes to press, he is supervising the final preparations by WIPO's enforcement team for the Third Global Congress (page 6), where he will join government and business leaders in seeking to turn the rising tide of counterfeiting and piracy. "I am really enjoying being on the other side of the dais after so many years of being a delegate," says Mr. Keplinger. "I enjoy the challenge of the new job, but having a first class team of people to work with in my Sector and elsewhere in WIPO makes it a lot easier."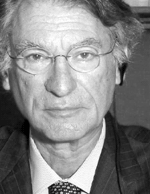 (Courtesy Philippe Petit)
Mr. Philippe Petit, Deputy Director General
Mr. Philippe Petit was first appointed to WIPO's top management team in December 2001, following a career in the French foreign service. Before joining WIPO he served as France's Permanent Representative to the United Nations and other international organizations in Geneva, following previous postings as Ambassador to Sweden, India and Mauritius, other diplomatic postings in China and to the European Union in Brussels, and serving in the Legal Department of the ministry of Foreign Affairs. He has held several senior positions within the French government, including that of Special Assistant to the Minister of Foreign Affairs and Diplomatic Adviser to the Prime Minister.
When he joined WIPO in 2001, Mr. Petit oversaw administrative support services, external relations and cooperation with certain countries in Europe and Asia. Since 2006, he has taken charge of general affairs and administration. Mr. Petit considers as a priority the further improvement of WIPO's overall administrative functioning and accountability, notably through the on-going in-depth review of procurement, contracts and financial rules; the implementation of auditing and oversight reports; and through the implementation of strict processes and controls in respect of the construction project to extend the WIPO headquarters.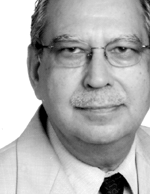 (Courtesy Narendra Sabharwal)
Mr. Narendra K. Sabharwal, Deputy Director General
Mr. Narendra K. Sabharwal, a member of the Indian Administrative Service since 1965, held several senior postings with the central and state governments in India, and joined WIPO in 1991 as Director of Cooperation for Development in the Asia and Pacific region. Before his appointment as DDG, he directed WIPO's Coordination Office for External Relations.
Mr. Sabharwal now heads the recently restructured Technical Assistance and Capacity Building Sector, overseeing WIPO's programs to help developing and least developed countries use IP effectively to boost their economic, social and cultural development. "The principle challenge in this context," says Mr. Sabharwal, "is to transform the potential of IP into real, tangible development benefits. This involves building countries' sustainable capacity in the areas of IP policy-making, infrastructure, human resources and institutions."
Mr. Sabharwal highlights the importance of responding effectively to the heightened expectations and diverse needs of countries at different levels of development within a dynamic global IP environment. To this end, his sector works closely with governments and other stakeholders to help countries assess their needs, and to develop customized solutions. A main plank of the sector's medium-term strategy will be to strengthen the capacity of countries to formulate and implement their own IP development action plans for establishing a development-oriented, efficient and user-friendly IP architecture. Mr. Sabharwal also cites as an on-going priority WIPO's assistance to developing countries in exploring the options and flexibilities available to them in the international treaties and agreements, so that they can achieve public policy objectives consistent with their international undertakings.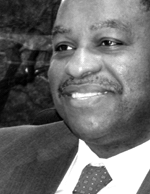 (Photo WIPO)
Mr. Geoffrey Onyeama, Assistant Director General
Mr. Geoffrey Onyeama joined WIPO in 1985. Before his appointment as ADG, he directed WIPO's Cooperation for Development Bureau for Africa. Prior to joining WIPO, he worked as a research officer in the Nigerian Law Reform Commission, and practiced as a solicitor and advocate of the Supreme Court of Nigeria.
Mr. Onyeama now oversees the Coordination Sector for External Relations, Industry, Communications and Public Outreach. With the rapid rise of IP up the political agenda worldwide during recent years, he sees pro-active communication as, more than ever, an essential corollary of every aspect of WIPO's work. "IP is still seen by many as a rather esoteric field, somewhat off the beaten track," he says. "A continuing challenge is to keep improving the way we communicate, whether this be in the dialogue with WIPO's member countries and stakeholders, or in helping to separate facts from polemics in public debate, or in ensuring that well focused information about IP is readily accessible to the public, to policy-makers, to innovators, to everyone who needs it - particularly in developing countries."
Mr. Onyeama will also seek to develop better in-house communication strategies. "Ensuring that all staff understand WIPO's goals and the work of their colleagues in all the different areas makes for a more effective organization overall," he says. More broadly, he stresses the continuing importance for WIPO, as a member of the UN system, of contributing effectively to UN system-wide reform initiatives and development goals.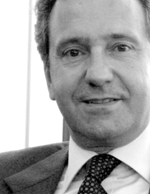 (Photo WIPO)
Mr. Ernesto Rubio, Assistant Director General
Mr. Ernesto Rubio joined WIPO in 1983. He was closely involved in WIPO's cooperation for development program for many years, and directed the regional bureau for Latin America and the Caribbean from 1991 until 2002, when he was appointed Senior Director for Trademarks, Industrial Designs and Geographical Indications. He was appointed to the top management team as ADG in 2003.
Mr. Rubio will continue to head the Sector of Trademarks, Industrial Designs and Geographical Indications. Following the successful conclusion of the Singapore Treaty on the Law of Trademarks in 2006, the sector will continue to facilitate the identification of areas of convergence among Member States concerning the development of international law on trademarks, industrial designs and geographical indications.
Mr. Rubio's sector is also responsible for running the Madrid System for the international registration of trademarks, the Hague System for the international registration of industrial designs, and the Lisbon System for the international registration of appellations of origin. Mr. Rubio anticipates that the growth patterns seen over the last three years in these registration systems will continue, in terms both of membership and of use. "In this context," says Mr. Rubio, "we will focus on making the systems ever more efficient and user-friendly, so that creators and innovators, particularly small and medium-sized enterprises in all member countries, can derive full benefit from the advantages and opportunities they offer."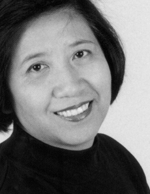 (Courtesy Binying Wang)
Ms. Binying Wang, Assistant Director General
Ms. Binying Wang joined WIPO in 1992 in the Bureau for Development Cooperation for Asia and the Pacific. Between 1994 and 2003, she held senior positions in the Office of the Director General and in the Office of Strategic Planning and Policy Development. Since December 2003, she has directed the Administrative Support Services and General Assembly Affairs sector. Prior to joining WIPO, Ms. Wang served in a number of government posts in China, and headed the China Trademark Service.
Ms. Wang will continue to direct Administrative Support Services and General Assembly Affairs, which is also responsible for security matters, including the security of all WIPO human resources and assets. Coordinating and organizing the Assemblies of Member States is also an important role of the sector, which maintains high-level contacts throughout the year, providing an important bridge between the Secretariat and the Member States.
To ensure that WIPO provides timely, high quality services, Ms. Wang highlights her main priority as putting in place and maintaining adequately staffed, well-structured services, supported by modern information technologies and equipment. The commitment of the "invisible" staff of her sector, who help keep the wheels turning smoothly by meeting the needs for translation, interpretation, documentation, printing, communications, etc., is of the utmost importance and ensures that the International Bureau communicates efficiently with the Member States.
_______________________________
The WIPO Magazine is intended to help broaden public understanding of intellectual property and of WIPO's work, and is not an official document of WIPO. The designations employed and the presentation of material throughout this publication do not imply the expression of any opinion whatsoever on the part of WIPO concerning the legal status of any country, territory or area or of its authorities, or concerning the delimitation of its frontiers or boundaries. This publication is not intended to reflect the views of the Member States or the WIPO Secretariat. The mention of specific companies or products of manufacturers does not imply that they are endorsed or recommended by WIPO in preference to others of a similar nature that are not mentioned.