Understanding Industrial Property
Author(s): | Publication year: 2016
License:
DOI: English, Français, Español, عربي, 中文, Русский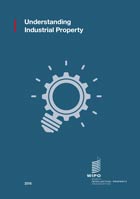 This booklet provides an introduction for newcomers to the subject of industrial property. It explains the principles underpinning industrial property rights, and describes the most common forms of industrial property, including patents and utility models for inventions, industrial designs, trademarks and geographical indications.
Also available as Global Certified Accessible EPUB3.