To mark International Women's Day this year, users of WIPO's eTISC social-networking platform for innovators pay tribute to women around the world who are developing creative technologies to solve problems.
Yeny Carolina Carías has created software that is specially adapted for teaching hearing-impaired students in her home country of Honduras. Her creation has gained public attention.
Sister Claudine Aimee Rasolohery, of Madagascar, has developed award-winning plant-based treatments for high blood pressure and other ailments.
Dr. Nilwala Kottegoda, of Sri Lanka, has been recognized as a promising young scientist for her nanotechnology research on the slow release of agricultural fertilizers.
Rose Twine of Uganda created her solar power-driven EcoStove to heat stones as a cooking element and also charge mobile phones and other small appliances. She is currently commercializing her creation.
Victoria Alonso Perez, of Uruguay, has developed an innovative system for early detection of fever in cattle. Her innovations have been recognized worldwide.
Marina Myagkova, of Russia, won an award for her patented drug screening technology which diagnoses whether a person has consumed narcotics within a period of two to four months.
Ximena Munoz Abogabir, of Chile, has filed an international patent application for a lighting system for use as a wall or architectural panel.
Carmen Cecilia Carreño Suazo, of Chile, created a green technology crushing device for glass bottles that can be placed in public spaces.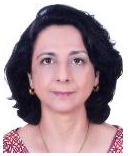 Dr. Guizani Ikram, of Tunisia, has filed patent applications relating to methods for diagnosing Leishmaniasis.