Record Number of Cybersquatting Cases in 2008, WIPO Proposes Paperless UDRP
Geneva, March 16, 2009
PR/2009/585
Allegations of cybersquatting by trademark holders continued to rise in 2008, with a record 2,329 complaints filed under the Uniform Domain Name Dispute Resolution Policy (UDRP), a quick and cost-effective dispute resolution procedure administered by the WIPO Arbitration and Mediation Center. This represented an 8% increase over 2007 in the number of generic and country code Top Level Domain (gTLDs and ccTLDs) disputes handled (Table 1) and brings the total number of WIPO cases filed under the UDRP since it was launched ten years ago to over 14,000. To improve efficiency and respond to growing demand, WIPO proposed in December 2008 an "eUDRP Initiative" to render the UDRP paperless.
The increasing number of cases filed with the Center is occurring at a time when the Internet Corporation for Assigned Names and Numbers (ICANN), responsible for managing the generic top level domain space (gTLD) is preparing to launch large numbers of new gTLDs. ICANN's current expectation is to begin accepting applications by late 2009. This is a watershed moment in the development of the Domain Name System (DNS), and is of genuine concern for trademark holders.
"The creation of an unknowable and potentially vast number of new gTLDs raises significant issues for rights holders, as well as Internet users generally," said Mr. Francis Gurry, WIPO Director General. "Cybersquatting remains a serious issue for trademark holders. Supported especially by registrar and registry stakeholders, the sale and broad expansion of new top level domains in the open market, if not properly managed, will provide abundant opportunities for cybersquatters to seize old ground in new domains," said Mr. Gurry. In this regard, he recalled that one of the recommendations of the Report of the First WIPO Domain Name Process which also gave rise to the UDRP, was that any new gTLDs should be introduced and monitored in a controlled manner.
"If ICANN's considerations lead it to proceed with the broad introduction of new gTLDs, trademark owners as well as consumers will expect a careful framework to be put into place to address top level operators permitting or undertaking abusive registration practices. To this end, WIPO has been working with ICANN in the development of pre- and post-delegation procedures and standards for the new gTLDs, insofar as they relate to intellectual property," said Mr. Gurry, adding that "failure to implement such safeguards carries the risk of stakeholders in the Domain Name System becoming involved in protracted court litigation." The Director General stressed that this is not just an issue of protecting rights of trademark holders under existing law, but also of "the reliability of the addressing system of the Internet in matching interested parties with authentic subjects," noting that WIPO looks forward to continuing to assist ICANN and its stakeholders in the policy work in this regard.
WIPO Caseload
Since the launch of the UDRP in December 1999 through December 2008, the WIPO Center has received 14,663 UDRP or UDRP-based cases (gTLDs and ccTLDs), covering 26,262 separate domain names. Reflecting the truly global scope of this dispute mechanism, named parties to WIPO cases represented over 100 countries in 2008 alone. The United States of America (US), France, the United Kingdom (UK), Germany, Switzerland and Spain were the most frequent bases for complainants, while the US, the UK, China, Spain, Canada, and France were the most represented countries by named respondent party. (Table 2).
English remained the most common language for WIPO case proceedings (86%) in 2008, largely because the vast majority of domain names involved were registered with US-based registrars. Cases were also processed in 12 other languages, including (in order of frequency) Spanish, French, Dutch, German, Chinese, Korean, Japanese, Italian, Romanian, Russian, Hebrew and Portuguese. The character set of the disputed domain names themselves remained overwhelmingly ASCII (English alphabet), with a small number of names in Chinese, French, Hebrew, Spanish, and Swedish. The .com gTLD remained the solid leader in terms of the number of domain names included by complainants in cases filed with WIPO (79%) (Table 3).
In line with a global percentage increase in the share of ccTLD registrations in recent years, the WIPO Center saw the number of ccTLD domain names included in the filed cases jump from 1% in 2000 to 7% in 2007 to 13% in 2008 (Table 4). The number of ccTLD registries which have designated WIPO to provide domain name dispute resolution services rose to 56 with the addition of Bermuda (.bm), Montenegro (.me), the Commonwealth of the Northern Mariana Islands (.mp) and Sierra Leone (.sl). With the addition of Bolivia (.bo) in early 2009, the total number has grown to 57. Full details of the services WIPO offers to ccTLD registries is available at https://www.wipo.int/amc/en/domains/cctld/index.html.
Case Outcomes
In 2008, almost 30% of all cases were settled without a panel decision. Of the remainder, 85% of the panel decisions favored the complainant, while 15% of the complaints were denied, leaving the names in the possession of the registration holder. Cases were handled by 285 WIPO panelists from 40 countries.
Main Sectors
In 2008 cases covered a wide variety of sectors, reflecting prevailing public interest, business activity and upcoming events (e.g., Singapore Flyer observation wheel, Madrid 2016 Olympic bid, Montreal Jazz Festival, Golden Globes); transportation (e.g., Air France, Austrian Airlines, BMW, Lufthansa, Southwest Airlines, Subaru); hotels (e.g., Taj Hotels, InterContinental Hotels, The Sheraton/Westin Hotels); media and publishing (e.g., the BBC, Edmonton Journal, National Geographic, Harvard University Press); educational institutions (e.g., The John Hopkins University, Sydney University, Yale University, TOEFL); computers and electronics (e.g., Research in Motion's BlackBerry, computer manufacturer Gateway, Samsung); sports teams, leagues and personalities (e.g., English Premier League, the Arsenal Football Club, as well as its player Cesc Fàbregas, yachting's Volvo Ocean Race, former basketball star Dennis Rodman, Adidas); actors and personalities past (e.g., Ian Fleming, Gene Kelly) and present (e.g., Scarlett Johansson); fashion (e.g., Christian Dior, Lancôme); popular culture (e.g., Barbapapa, Bob the Builder, Marvel Comics' Xmen); numerical identifiers (e.g., 4711); and other familiar enterprises and groups such as Breitling, Canada Post, Coca-Cola, Ebay, Ghirardelli Chocolate, the International Organization for Standardization (ISO), Google, Hard Rock Café, LEGO, Nestlé, Ticketmaster, and Western Union. A case was also filed by the Thomas Jefferson Foundation in relation to the Monticello estate.
The top five sectors for complainant business activity were biotechnology and pharmaceuticals, banking and finance, Internet and IT, retail, and food, beverages and restaurants (Table 5). As in 2007, pharmaceutical manufacturers remained the top filers due to numerous permutations of protected names registered for web sites offering or linking to online sales of medications.
Introduction of New gTLDs
In the context of ICANN's ambitious initiative to introduce large numbers of new Top Level Domains, WIPO has been advising on ways to help safeguard the legitimate interests of trademark owners during this program's application (pre-delegation) and subsequent operational (post-delegation) phases. The WIPO Center has agreed in principle to administer disputes during the pre-application phase based on a "legal rights objection", where it is alleged that the applied-for gTLD string infringes the trademark rights of the objector. In a groundbreaking development, the WIPO Center has also advocated ICANN's establishment of a broad post-delegation dispute resolution procedure. Such a WIPO procedure would be made applicable through new gTLD registry agreements, which would provide trademark holders with a mechanism to protect their rights in the post-delegation conduct of the new gTLD, by filing an administrative case against a registry whose manner of operation is considered to cause or materially contribute to trademark infringement. WIPO's proposals also aim to encourage best practices by registries, particularly with regard to the widespread availability and use of fair and effective notice and take down options for rights holders.
WIPO "eUDRP Initiative"
Recognizing the ubiquitous use of Internet-based communications, and as a mark of environmental responsibility, the WIPO Center submitted a proposal to ICANN, in December 2008, to remove the requirement to submit and distribute paper copies of pleadings relating to the UDRP process, primarily through the use of email. WIPO's so-called "eUDRP Intitiative" seeks to benefit all parties by eliminating the use of vast quantities of paper and improving the timeliness of UDRP proceeding without prejudicing either complainants or respondents. Full details of WIPO's eUDRP Initiative, which is currently under consideration by ICANN, is available at https://www.wipo.int/amc/en/new/.
Updated WIPO Case Facilities
In 2008, the Center further enhanced the WIPO Legal Index of panel decisions with the addition of new search categories that track developments in case jurisprudence, as well as in the Domain Name System itself. New Index categories include Parking/landing pages; Tarnishment; Use of robots.txt; Addition of domain names; On-line archives; and Consent to Transfer.
The WIPO Overview of WIPO Panel Views on Selected UDRP Questions distils the Center's caseload to provide an overview of trends in important case issues and is an important tool in helping to maintain the consistency of WIPO UDRP jurisprudence.
WIPO Conference: 10 Years UDRP – What's Next?
On Monday, October 12, 2009, the WIPO Arbitration and Mediation Center will host a Conference in Geneva to mark the tenth anniversary of the WIPO-initiated Uniform Domain Name Dispute Resolution Policy. The Conference will seek to draw lessons from the UDRP experience of the WIPO Center, panelists, parties, and other stakeholders, with a view to informing similar or other processes in the future of the Domain Name System and in the broader context of intellectual property.
WIPO panelists and interested participants from around the world will come together and address such questions as: What are the defining features of the UDRP and how have these performed? Which of these would lend themselves to the resolution of other types of disputes in relation to the digital or physical world? How have the fact patterns and decision principles evolved in the course of so many WIPO UDRP cases? What are the connections with dispute resolution processes for the approval and operation of new Top Level Domains?
Further information on this and other WIPO Center Events, such as its Arbitration and its Domain Name Dispute Resolution Workshops, may be found at https://www.wipo.int/amc/en/events/index.html
WIPO Arbitration and Mediation of Intellectual Property Disputes
In addition to processing domain name disputes, the WIPO Center administers cases under the WIPO Arbitration, Expedited Arbitration, Mediation and Expert Determination Rules, which parties to commercial contracts can designate for disputes that may arise out of any type of intellectual property and technology transaction which they conclude. The involvement of leading experts in cross-border dispute settlement and intellectual property in the creation of WIPO's dispute resolution services has helped the WIPO Center to become a principal resource in the alternative resolution of intellectual property disputes. The WIPO Center maintains a database of over 1,500 independent WIPO arbitrators, mediators and experts from more than 70 different countries who are available for appointment.
As of December 2008, the WIPO Center had administered over 70 mediations and 110 arbitrations, the majority of which were filed in the last four years. The subject matter of the cases filed with WIPO includes patent infringement, patent licenses, information technology transactions (including telecommunications), distribution agreements for pharmaceutical products, copyright issues, research and development agreements, trademark co-existence agreements, art marketing agreements, joint venture agreements, engineering disputes, domain name disputes and cases arising out of agreements in settlement of prior multi-jurisdictional intellectual property litigation. Parties also use the WIPO Center's services to resolve disputes arising from commercial contracts that do not include an intellectual property component.
The majority of the non-domain name cases filed with the WIPO Center involve patent related issues, followed by copyright and trademarks. Germany, the US, Switzerland, France, the Netherlands, and the UK have been the most frequent places of arbitration under the WIPO Rules. Examples of WIPO Arbitration and Mediation cases are posted at https://www.wipo.int/amc/en/arbitration/case-example.html, and https://www.wipo.int/amc/en/mediation/case-example.html.
In 2008 the WIPO Worldwide Academy, in collaboration with the WIPO Center, introduced a new online course on Arbitration and Mediation under the WIPO Rules. This globally accessible course explains the main features of the WIPO Center's dispute resolution procedures, the designation of the most appropriate dispute resolution procedure(s) for any given case, and how to select dispute resolution clauses for insertion into an agreement.
Tailored WIPO Dispute Resolution Services for Organizations and Associations
The WIPO Center also works with intellectual property owners and users and their representative organizations to facilitate or establish alternative dispute resolution procedures specifically adapted to the particular features of recurrent disputes in their area of activity. For example, in 2008 at the request of the Association of International Collective Management of Audiovisual Works (AGICOA), the WIPO Center developed WIPO Expedited Arbitration Rules for AGICOA tailored to the needs of AGICOA rights holders. For AGICOA disputes, the WIPO Center has identified a separate panel of copyright and entertainment law arbitrators from various jurisdictions. More information on AGICOA Expedited Arbitration may be found at https://www.wipo.int/amc/en/arbitration/agicoa/.
WIPO Electronic Case Facility (WIPO ECAF)
WIPO ECAF is a web-based application that allows parties under the WIPO Mediation, Arbitration, Expedited Arbitration and Expert Determination Rules to support the conduct of their case with WIPO information technology if they so wish. WIPO ECAF allows parties and all other participants in a case to file, store and retrieve communications electronically in a secure online case file. Parties receive email alerts of any such submission being made and may view and search this case record at any time.
In 2008 parties concluded one of the larger WIPO arbitrations to date, involving life sciences and patents registered in several jurisdictions. This WIPO case followed from the alleged breach of a world-wide settlement which the parties had concluded involving a global license for patents in the US and several European member states for a payment of several hundred million US dollars.
Positive user feedback continues to stimulate further enhancements to the WIPO ECAF facility. More information on ECAF's features and utility is available at https://www.wipo.int/amc/en/ecaf/.
Background on UDRP
The Uniform Domain Name Dispute Resolution Policy, which was proposed by WIPO in 1999 and has become accepted as an international standard for resolving domain name disputes outside the traditional courts, is designed specifically to discourage and resolve the abusive registration of trademarks as domain names. Under the UDRP, a complainant must demonstrate that the disputed domain name is identical or confusingly similar to its trademark, that the respondent does not have a right or legitimate interest in the domain name and that the respondent registered and used the domain name in bad faith.
Disputes are decided by independent panelists drawn from the WIPO Center's list of trademark specialists. The domain name registration in question is frozen (suspended) during the proceedings. After reviewing a case, panelists submit their decision within a period of 14 days. If a panelist's decision to transfer a domain name is not challenged in a competent court within a period of ten business days, the registrar is legally bound to implement the panelist's decision. The entire case normally takes no more than about two months.
Table 1: Total Number of WIPO Domain Name Cases by Year
| Year | Number of Cases |
| --- | --- |
| 1999 | 1 |
| 2000 | 1857 |
| 2001 | 1557 |
| 2002 | 1207 |
| 2003 | 1100 |
| 2004 | 1176 |
| 2005 | 1456 |
| 2006 | 1824 |
| 2007 | 2156 |
| 2008 | 2329 |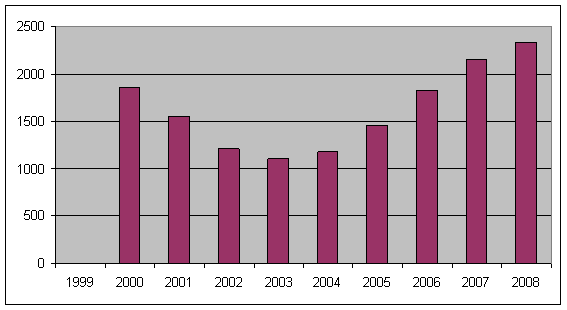 Table 2: WIPO Complainant Country Filing (Top 15 Ranking 1999-2008)
| Country | Number of Cases | Percentage of Cases |
| --- | --- | --- |
| United States of America | 6,452 | 43.81% |
| France | 1,575 | 10.69% |
| United Kingdom | 1,110 | 7.54% |
| Germany | 840 | 5.70% |
| Switzerland | 744 | 5.05% |
| Spain | 678 | 4.60% |
| Italy | 467 | 3.17% |
| Canada | 289 | 1.96% |
| Australia | 270 | 1.83% |
| Netherlands | 265 | 1.80% |
| Sweden | 212 | 1.44% |
| Japan | 174 | 1.18% |
| India | 143 | 0.97% |
| Brazil | 126 | 0.86% |
| Denmark | 124 | 0.84% |
WIPO Respondent Country Filing (Top 15 Ranking 1999-2008)
| Country | Number of Cases | Percentage of Cases |
| --- | --- | --- |
| United States of America | 5,822 | 39.53% |
| United Kingdom | 1,243 | 8.44% |
| China | 735 | 4.99% |
| Canada | 701 | 4.76% |
| Spain | 677 | 4.60% |
| Republic of Korea | 596 | 4.05% |
| France | 466 | 3.16% |
| Australia | 356 | 2.42% |
| Italy | 222 | 1.51% |
| Netherlands | 219 | 1.49% |
| India | 216 | 1.47% |
| Germany | 213 | 1.45% |
| Russian Federation | 207 | 1.41% |
| Switzerland | 204 | 1.39% |
| Bahamas | 165 | 1.12% |
Table 3: gTLDs in WIPO Domain Name Cases (2008)
| gTLDs | Number of Domain Names | Percentage |
| --- | --- | --- |
| .com | 2,726 | 79.52% |
| .net | 337 | 9.83% |
| .org | 133 | 3.88% |
| .info | 120 | 3.50% |
| .mobi | 52 | 1.52% |
| .biz | 47 | 1.37% |
| .name | 5 | 0.15% |
| .travel | 5 | 0.15% |
| .asia | 2 | 0.06% |
| .pro | 1 | 0.03% |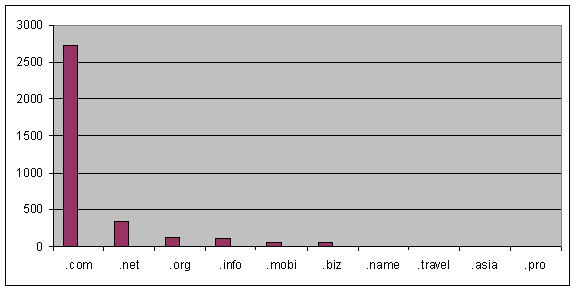 Table 4: ccTLDs among Total Domain Names in WIPO Cases (2008)
| Type | Number of Domain Names |
| --- | --- |
| gTLDs | 3,428 |
| ccTLDs | 530 |
| Total | 3,958 |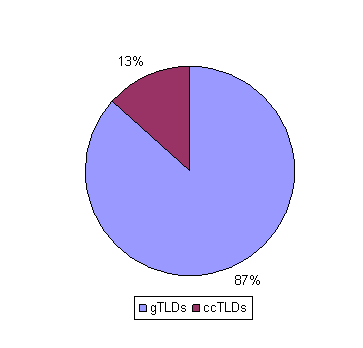 Table 5: Areas of WIPO Domain Name Complainant Activity (2008)
| | |
| --- | --- |
| Category | Percentage of Cases |
| Biotechnology and Pharmaceuticals | 9.9% |
| Banking and Finance | 9.4% |
| Internet and IT | 8.8% |
| Retail | 8.1% |
| Food, Beverages and Restaurants | 7.2% |
| Entertainment | 6.5% |
| Media and Publishing | 6.3% |
| Fashion | 6.0% |
| Hotels and Travel | 6.0% |
| Other | 5.3% |
| Telecom | 4.9% |
| Automobiles | 4.4% |
| Electronics | 4.3% |
| Heavy Industry and Machinery | 3.9% |
| Transportation | 3.3% |
| Sports | 2.5% |
| Insurance | 1.8% |
| Luxury Items | 1.7% |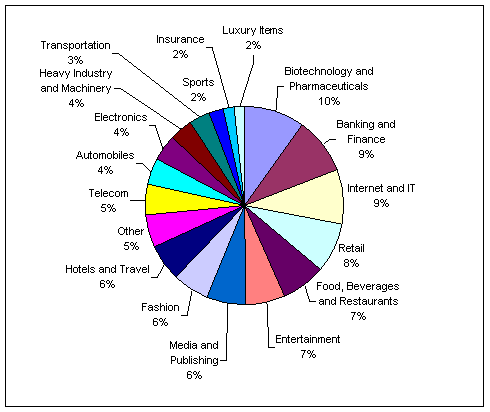 For more information, please contact the News and Media Division at WIPO:
Tel: (+41 22) 338 81 61 / 338 72 24