Voluntary Licensing To Expand Antibiotic Access
November 20, 2023
Guest post by Jennifer Cohn (GARDP), Gareth Morgan (Shionogi), Katy Hayward (CHAI), Maneesh Paul Satyaseela (Orchid Pharma)
Close to 1.3 million people died in 2019 from drug-resistant bacterial infections, nearly the same as HIV/AIDS and malaria combined that same year. Doctors and patients need appropriate access to treatment options. The cefiderocol access project aims to provide appropriate access to the antibiotic cefiderocol in regions with the highest rates of antibiotic resistance.
The project began in June 2022 with a groundbreaking license and technology transfer agreement for cefiderocol between Shionogi & Co., Ltd, and GARDP—the first voluntary license agreement between a pharmaceutical company and a non-profit organization for a non-tuberculosis antibiotic. Shionogi, GARDP, and the Clinton Health Access Initiative (CHAI) also signed a collaboration agreement to coordinate manufacturing, sustainable access, and appropriate use. GARDP has now signed a manufacturing sublicense agreement with Orchid Pharma, an India-based pharmaceutical manufacturing company with decades of expertise in manufacturing quality-assured cephalosporin antibiotics like cefiderocol.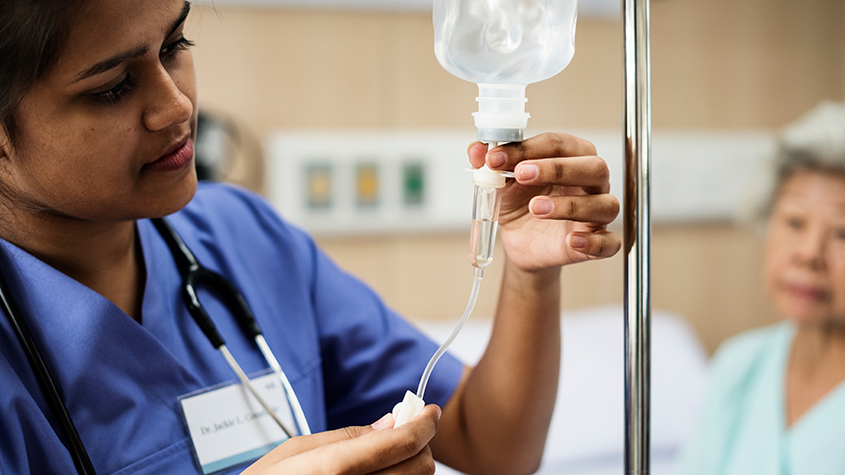 Together, these agreements open the door for appropriate access to cefiderocol, an antibiotic for the treatment in adults of certain serious Gram-negative bacterial infections, which may be resistant to other antibiotic treatments. Cefiderocol is included on the World Health Organization (WHO) Essential Medicines List with activity against some of the most critical pathogens on the WHO Priority Pathogens List.
On the occasion of World AMR Awareness Week (18-24 November), we want to highlight key features of these agreements and underscore how voluntary licensing of antibiotics can expand antibiotic access, especially for low- and middle-income countries.
Technology transfer to accelerate access
Many generic drug manufacturers are good at 'reverse engineering' the process of drug manufacturing. However, if the originator shares key information directly, the generic manufacturer can set up its facility and manufacturing process more efficiently, saving time and money and ultimately accelerating access while lowering costs for patients and health systems.
Under the license and technology transfer agreement, Shionogi has agreed to transfer its technology for cefiderocol to the sublicensee, Orchid. Shionogi will share information and know-how to enable manufacture of the active pharmaceutical ingredients (APIs) and finished product, including relevant processes, technology, equipment, and chemical reactions.
Product affordability for appropriate use and stable supply
Costly medicines can be a major barrier to patients accessing the treatments they need, especially in low- and middle-income countries, where the average daily income can be ~USD30/day or less
For greater affordability, Shionogi has agreed to forego its cost recoupment fees on the product sold in low- and lower middle-income countries.
In a similar spirit, Orchid Pharma has agreed to cost-plus pricing, so the price for patients will amount to the cost of goods plus a fixed profit margin. Orchid has also committed to lower the price based on product volumes—so greater volumes will increase overall profit but decrease profit per unit.
In parallel, the project partners are planning several stewardship measures, such as prohibiting salesforce bonuses based on volumes sold and working with Ministries of Health to define appropriate introduction strategies.
These features work together to improve access for patients, preserve antibiotic efficacy, and incentivize generic manufacturers for stable supply.
Environmentally responsible manufacturing
Resistant bacteria spread among people, animals, and the environment. As a recent WHO technical brief lays out, the presence of antibiotics in water and potentially soil may help AMR develop and spread. Manufacturing antimicrobials responsibly can help address this issue.
As an AMR Industry Alliance member, Orchid will continue to adhere to the Alliance Antibiotic Manufacturing Standard when manufacturing cefiderocol, including the Predicted No-Effect Concentrations release of APIs into the environment via wastewater. Orchid's manufacturing site also adheres to the Government of India's environment safety guidelines for pharmaceutical manufacturing. It has a Zero Liquid Discharge Wastewater Treatment Plant, and recycles water for use on the site, for example, in industrial cooling systems and fire hydrants.
A contribution to fighting AMR
Despite populations in low- and middle-income countries facing a high burden of death from drug-resistant bacterial infections, their access to antibiotics with activity against resistant bacteria is usually delayed by more than a decade, if provided at all. With this project, the collaboration partners hope to demonstrate that voluntary licensing is an effective way to accelerate appropriate access to important antibiotic treatments.
To find out more:
About the authors: Jennifer Cohn is Global Access Director at GARDP. Gareth Morgan is Senior Vice-President, Global Portfolio Management and AMR Policy, at Shionogi. Katy Hayward is Senior Clinical Advisor at CHAI. Maneesh Paul Satyaseela is Scientific Advisor at Orchid Pharma.
About cefiderocol: Please refer to the US Prescribing Information for cefiderocol.