The Solar Impulse Foundation: Reconciling economy and ecology
For decades, clean technologies have suffered from the misconception that they are "too expensive". On top of that, a false idea has taken hold in some quarters that it is not possible to maintain economic growth and living standards while also maintaining environmental integrity and protecting our planet. But this is a fallacy.
Why? First, because harming our planet, its natural resources and biodiversity, is already having a dramatic impact on national economies. And second, because clean technologies are a major economic and industrial opportunity.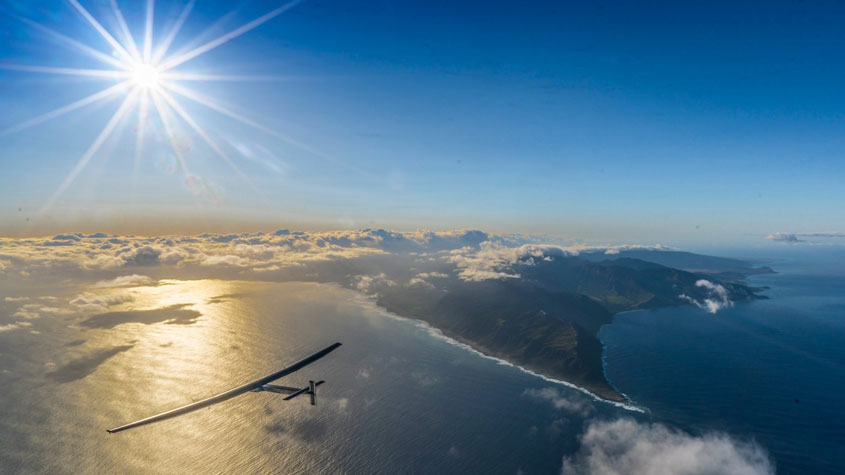 The Solar Impulse Foundation was established precisely to prove that we can reconcile economy and ecology by fostering the development of clean technologies and renewable energies.
Founded by Swiss explorer Bertrand Piccard following his round-the-world solar flight, the Solar Impulse Foundation has set itself an ambitious new challenge to find, select and promote 1000 clean technologies that protect the environment in a profitable way: the #1000Solutions Challenge.
To select these solutions, we have launched the Solar Impulse Efficient Solutions Label, which is attributed to clean technologies with a strong positive environmental impact and a robust economic model, whether they save money for end consumers, create jobs, or prove their business profitability. This thorough assessment of solutions is made by a community of over 400 leading Experts in areas such as, clean energy, water, mobility, recycling, construction, and more.
Our conviction that clean technologies can create a sustainable system in which we boost our economies while protecting the environment is not a utopian ideal. To date, we have already identified and labelled nearly 500 solutions to prove that it is possible. These technologies are less polluting, use resources more sustainably, produce less waste and promote a more circular economy than the technologies they replace. Moreover, they have been tested in the real world and have proven their effectiveness.
All these innovations come from the exceptional minds of innovators who, faced with an immense threat like the climate crisis, have used their creativity, ingenuity, and pioneering spirit to challenge the status quo and develop eco-friendly technologies in every sector.
They include a rigid wing-sail technology to lower ships' emissions, an aeroponic solution to lower the use of water and pesticides in farming, an innovative solution to turn the constant power of waves into energy, a solar-powered boat to collect plastic waste from rivers, a process to make biodegradable plastic from household waste and many more. Behind each of these solutions, there are brilliant, passionate individuals and teams.
For most of these pioneers, intellectual property rights have played a fundamental role in their innovation processes. Patents, trademarks, design rights, and copyright are crucial to protect innovators' solutions, attract investors, generate revenue, and stimulate new ideas. Thus, IP rights are fundamental tools to foster clean technology and sustainable innovation.
At the Solar Impulse Foundation, we believe that IP rights will play a key role in fast-tracking the implementation of all the labelled solutions in our portfolio in markets around the world. This is why, on this World Intellectual Property Day 2020, we have decided to join WIPO's call to explore "the role that innovation and IP rights play in opening a pathway to a green future".
The Solar Impulse Foundation and the World Intellectual Property Organization share a common vision, that with "innovative thinking and strategic use of IP rights, sustainability is within reach".