Australian Girls' Invention Set to Score Big in Tennis
It's World Intellectual Property Day on April 26 and this year celebrates the brilliance, ingenuity, curiosity and courage of the women who are driving change around the world and shaping our common future.
In that spirit, an invention by three Australian schoolgirls has the potential to solve a problem on the world's tennis courts: keeping track of the score in social games.
Thirteen-year-olds Alice Wilson, Susannah Lutze and Mikayla Lee, who are all in year eight at Camberwell Girls Grammar School in Melbourne, have developed a simple device that straps to the throat of a tennis racquet and that could resolve the constant question that bedevils amateur players everywhere: 'What's the score?'
The students, with the guidance of the Girls Invent program and pro bono work from intellectual property (IP) specialists at Shelston IP, are well advanced in securing IP protection for their invention, the Score Buddy, which has a potential global market.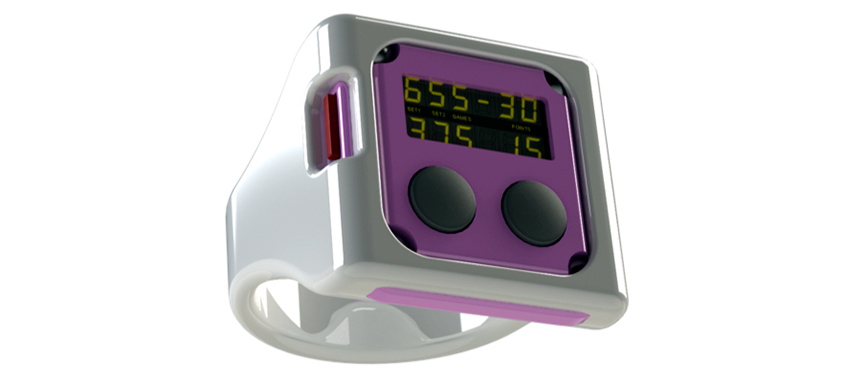 What is Girls Invent?
Girls Invent runs specifically-designed workshops to help guide girls to develop new products, from idea generation through to commercialization and market entry. They currently operate programs in 150 Australian schools.
The Score Buddy team is a great example of the core ingredients for success: passion, determination, smarts and magnetism to bring people along with them. The Girls Invent program in partnership with the school creates the creative space for every girl to thrive and not just accept what others think they can do.

Girls Invent CEO Mark Glazebrook.
Shelston IP has supported Girls Invent through its pro bono program since 2016. Senior Associate Allira Hudson-Gofers (herself a mechatronics and biomedical engineer and national handball and beach handball player) says the girls' development work on Score Buddy was really impressive.
"All of the girls I've spoken with through the Girls Invent program are incredibly enthusiastic and have some great ideas. They've put together prototypes and thought ahead about the next steps in developing their inventions. It's really encouraging for these girls to be innovating and seeing the potential for STEAM subjects (science, technology, engineering, art and mathematics) to lead to practical results and opportunities."
Principal of Camberwell Girls Grammar School, Debbie Dunwoody, believes that an education focused firmly on the future is vital.
"We want our students to develop entrepreneurial skills and we know that they will need to create their own opportunities in the future. Girls Invent is a really inspiring and accessible program for our girls to learn about and understand their capacity to be creative innovators. The program really connects them to all elements of STEAM and focusses them on "design thinking"."
Patent pending
A provisional patent application for Score Buddy has been filed for Australia and discussions are underway about which other territories to consider for IP protection.
We are really excited because we recently visited Tennis Australia's innovation center and in a few weeks we are visiting an engineering company to possibly help us with the next stage.

Susannah Lutze, one of the Score Buddy inventors.
The young team of inventors is now looking for financial backers and, with help from a Dutch industrial design company, they hope to have a working prototype completed by the end of the year.