Expanded WIPO ccTLD web pages
The WIPO Arbitration and Mediation Center has launched expanded web pages (in June 2018) for its country code Top-Level ("ccTLD") domain name dispute resolution services.
These pages offer a reference tool for case parties and other ccTLD stakeholders. In addition to links to the relevant policy and procedural rules, WhoIs search tools, Registry information, model pleadings, and decisions, the new resources include comparison tables highlighting the differences between each specific ccTLD policy and the UDRP as practically relevant for disputes. The updated pages also feature information on each ccTLD's registration conditions, including eligibility criteria and supported (non-ASCII) characters. To help manage the information provided in the ccTLD web pages, the relevant subject headings are displayed in expand-collapse format.
The WIPO Center currently offers dispute resolution services for over 75 ccTLDs under the WIPO ccTLD Program, and has processed almost 5,000 ccTLD cases covering over 6,500 domain names.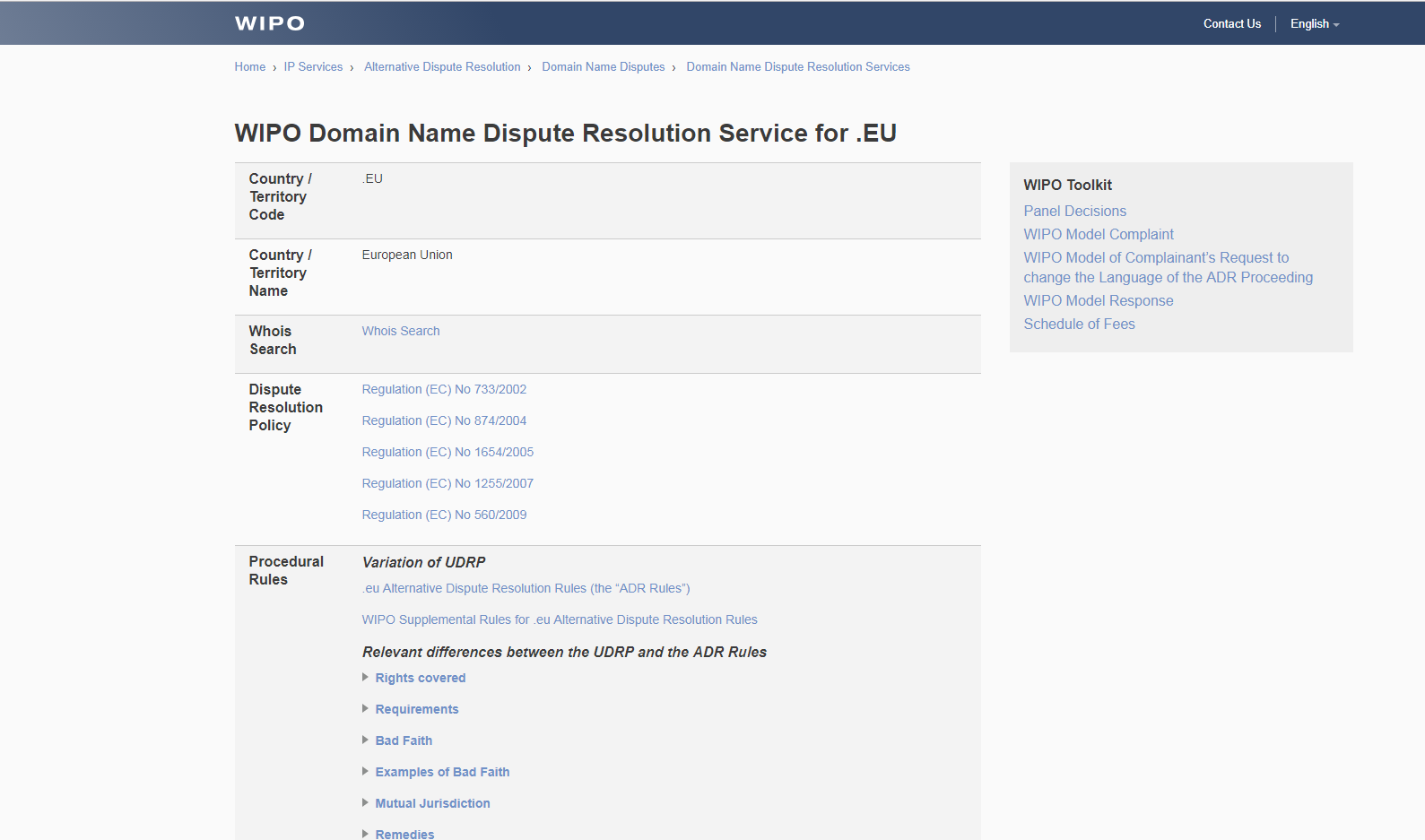 Contact
Please contact the WIPO Center at arbiter.mail@wipo.int with any questions.