IPYouth&Teachers Seminar for Latin America and the Caribbean
December 12, 2019
WIPO, the Korean Intellectual Property Office (KIPO), the Korea Invention Promotion Association (KIPA), and the National Institute for the Defense of Competition and Protection of Intellectual Property of Peru (INDECOPI) jointly organized a four-day IP4Youth&Teachers seminar (IPCC) for Latin American and the Caribbean from December 3 to 6 in Lima, Peru.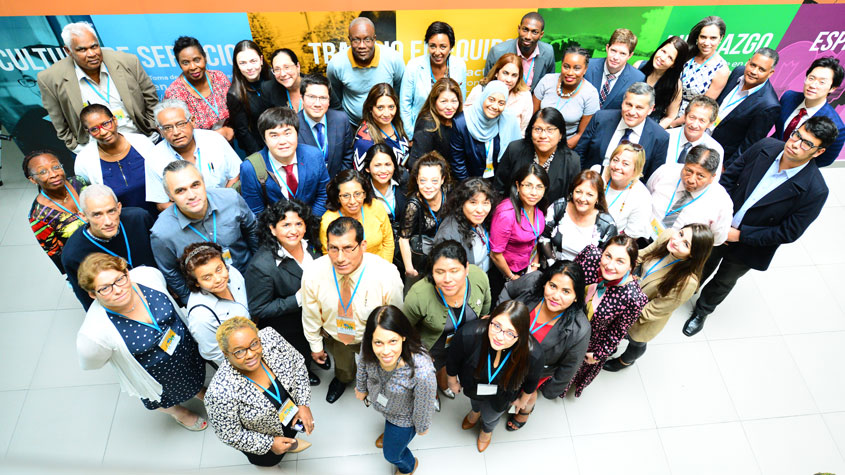 Thirty-six schoolteachers, curriculum developers and education policy makers from 12 countries in the region participated in the seminar to learn about the role of national education systems in inspiring creativity, inventiveness and knowledge of intellectual property (IP) in the youth, ways of introducing IP topics into the classroom and policy approaches to injecting IP into national curricula.
The seminar, was held in English, Portuguese and Spanish, and will be followed by the launch of a customized version of the IP4Youth&Teachers tool for the region in 2020, which will be managed and administered by INDECOPI.
What did the seminar cover?
As a blended learning program, the seminar started with an online phase of IP4Youth&Teachers and an IP essay outlining lesson plans for a primary or secondary class on copyright, trademarks and patents. The face-to-face portion of the program in Lima featured interactive lessons on a range of topics including:
The theory of inventive problem solving (TRIZ);
Practical steps on how to bring IP education policy issues to the national agenda;
Gamification techniques for teaching IP concepts in the classroom;
Developing creative and critical thinking skills in the next generation workforce; and
Group sessions on developing lesson plans and learning outcomes for copyright, trademarks and patents.
Why is IP education for the young important?
In addition to the interactive lessons and workshops, the IPCC featured a presentation by Mr. Santiago Mena, a sixteen-year-old novelist recognized as Peru's youngest author.
Mr. Mena discussed with the participants the importance of fostering creativity and innovation through IP education among the young. He detailed his experience in publishing his first novels and explained how he learned the value of IP through this process.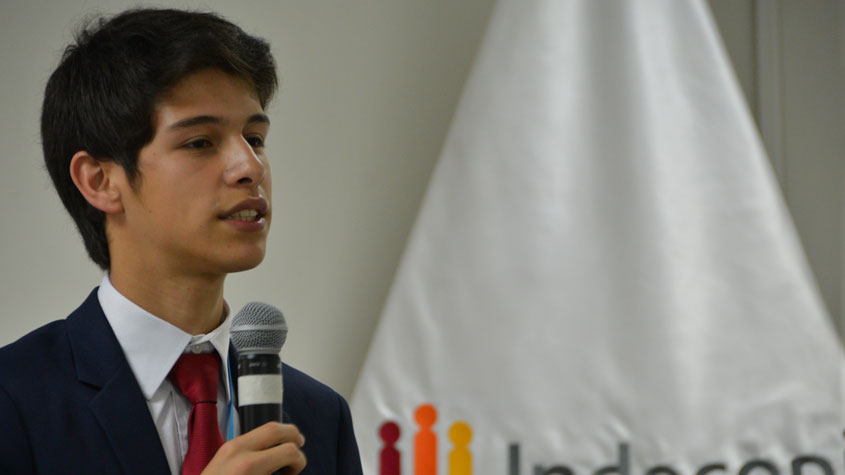 I think IP education is important because it teaches us that we are able to create new innovative things that can help our world. One of the biggest challenges for IP education is that IP is not something you can see, it is intangible, so it is difficult to show its value and it is difficult to teach.

I think the best way forward is to keep putting efforts into reinforcing the creativity and innovation capacity of young people so they can improve their skills and produce new things. As young people, we need the adults to give us the space to show what we can give to the world, to show what we can create, and to show what we have in our minds to make our planet a better place.

Santiago Mena
What our participants are saying?
The participants had very positive reaction to the seminar noting that it was very useful and interactive:
Find out more