New Joint Master's Degree at Jagiellonian University (Krakow, Poland)
March 9, 2018
On March 7, 2018, a Memorandum of Understanding (MoU) was signed at the Jagiellonian University in Krakow, Poland, to launch a new Joint Master's Degree Program in Intellectual Property and New Technologies to be offered by the WIPO Academy, the Patent Office of the Republic of Poland and the Jagiellonian University.
The new MIP program will specialize in the area of new technologies and the role of the IP system. It will be offered in English. The MIP program is open to national, regional and international candidates, in particular students from Eastern and Central Europe and countries with economies in transition. The program will combine distance learning, a residential phase, practical experience and internships and the submission and defence of a dissertation.
The new Master's degree program will launch in October 2018, and registration will be open in May 2018.
Signing ceremony
The MoU signing ceremony took place in the Libraria Room of the Collegium Maius at the Jagiellonian University. This exciting new partnership was warmly welcomed during the ceremony by Prof Wojciech Nowak, JM Rector of Jagiellonian University, Professor Dr. hab Stanislaw Kistryn, the Vice Rector for Research and Structural Funds of the Jagiellonian University, Prof Armen Edigarian, Vice Rector for Educational Affairs of the Jagiellonian University, Prof Jerzy Pisuliński, Dean of the Faculty of Law and Administration, Dr. Alicja Adamczak, President of the Patent Office of the Republic of Poland, and Mr. Sherif Saadallah the Executive Director of the WIPO Academy.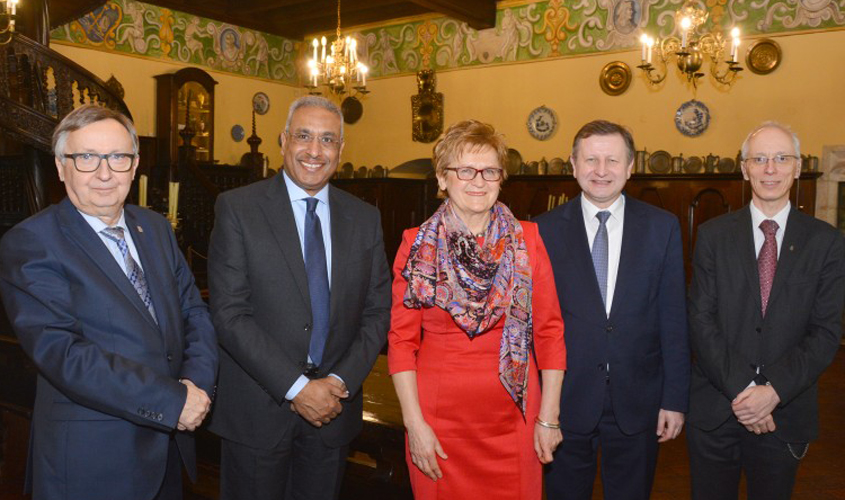 Find out more