First DL Seminar on Intellectual Property for Teachers
January 18, 2018
A three-day face-to-face international seminar on intellectual property (IP) education for teachers was held in Abu Dhabi, United Arab Emirates from December 5 to 7, 2017. The seminar was jointly organized by the WIPO Academy, the Korea Invention Promotion Association (KIPA), the Korean Intellectual Property Office (KIPO) and the UAE Ministry of Economy.
40 teachers and educators, from 27 developing and least developed countries participated in this edition of the international seminar on IP education. The seminar marks the Academy's commitment to the blended learning approach.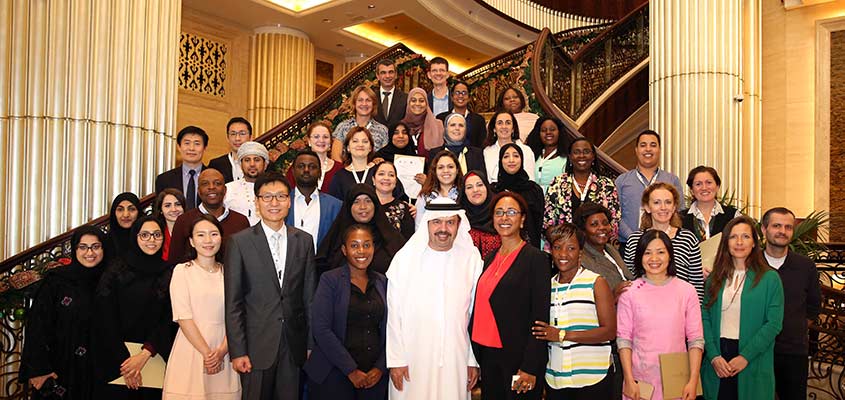 The main objective was to provide educators with the tools they need to bring IP into their school curricula. The seminar consisted of several workshop exercises that produced IP lesson plans, learning outcomes and templates that teachers can use in their classrooms.
Topics covered
Through a series of lectures and follow-up workshop exercises, the seminar covered the following eight themes:
Theme 1 – Teaching IP at the high school level: Existing policies and the current status of school programs for education on IP
Theme 2 – Encouraging innovation and creativity among the young through IP knowledge
Theme 3 – Facilitating access to IP education for teachers
Theme 4 – Teaching copyright: Localized teaching methodologies for school teachers
Theme 5 – Gamification of IP concepts for teachers
Theme 6 – The role of the government in supporting IP education for teachers of the young
Theme 7 – Teaching trademarks: Localized teaching methodologies for school teachers
Theme 8 – Teaching patents: Localized teaching methodologies for school teachers
A greater emphasis was placed on Theme 2, as it relates to the Academy's plan to teach IP to the young through inventive and creative processes. Theme 2 focused on teaching methods that apply the Theory of Inventive Problem Solving (TRIZ) principles in particular.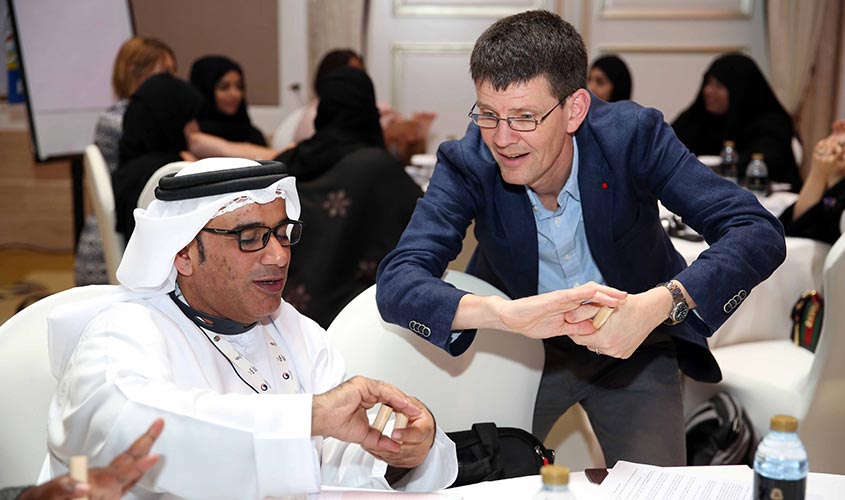 What our participants are saying
The participants had a very positive reaction to the first edition of the seminar:
This seminar has reaffirmed the need and the importance of inserting IP at the primary levels of education. This way the youth can exercise, with effectiveness, all their creative and innovative potential, which is fundamental for the economic and social development of their community.

Maria Helena Hatschbach, Brazil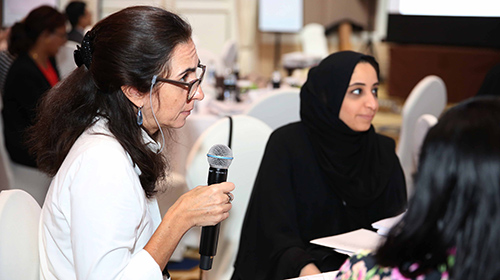 The seminar that took place in Abu Dhabi was a unique experience that allowed us to attend lectures and discuss the important topic of IP education for the young with carefully selected experts. It was also an opportunity to work and share our experiences with colleagues from many different countries.

Hicham Gourgue, Morocco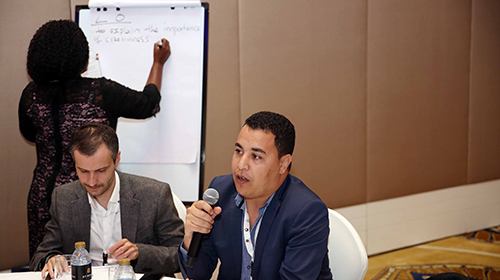 Malawi is one of the developing countries with the largest youth population. Introducing IP to young people through the education system will help them and their teachers to respect the creativity and innovations of others. By applying IP education through the methods we discussed at the seminar, the Malawian youth can become a promising source of innovation and entrepreneurship, which will contribute to the development of our country.

Rabecca Chindenga, Malawi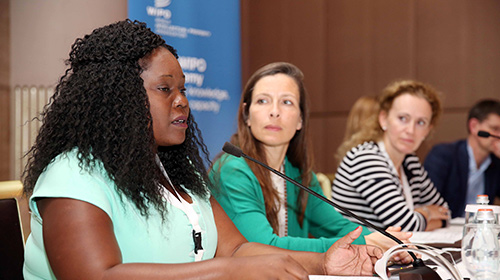 Find out more