What Is the Future of Innovation-Driven Growth?
October 3, 2022
On September 30, the day following the launch of WIPO's Global Innovation Index (GII) 2022, WIPO Office in China (WOC) organized a Roundtable on the Reading of GII 2022, bringing together more than 30 representatives from government agencies, universities, enterprises and associations to interpret the development trends of global innovation and discuss the impact of innovation-driven growth on China and beyond. The Roundtable was presided over by Ms. Liu Hua, Director of the WOC.
This year, Chinese Premier Li Keqiang sent a congratulatory letter to WIPO on the launch of GII 2022. Premier Li expressed that, scientific and technological innovation is a powerful force driving the development and progress of human society. China attaches great importance to scientific and technological innovation, has worked actively to integrate itself into the global innovation network, strictly protects intellectual property, and strengthens international cooperation on scientific and technological innovation across the board. Premier Li pointed out that China will enhance international exchanges and cooperation with even greater openness. China will maintain its friendship and cooperation with WIPO to jointly advance the development of international rules on intellectual property that are open, inclusive, balanced and effective.Wang Zhigang, Minister of Science and Technology of China delivered a video message on the launch of GII 2022. China is not only an important participant in international frontier research and innovation, but also an important contributor to solving global problems.
Ms. Liu introduced that GII is one of WIPO's flagship publications, tracking the most recent global innovation trends and measuring the innovation performance of around 132 economies. The report is published annually. China moves up 1 spot and ranks 11th among the 132 economies featured in GII 2022, having steadily gained in the rankings during the past decade and still being the only middle-income economy in the GII top 15 for many years. China ranks first in 9 of the 81 individual indicators used by GII 2022 and boasts 3 of the world's top 10 science and technology clusters – Shenzhen-Hong Kong-Guangzhou (2nd), Beijing (3rd) and Shanghai-Suzhou (6th).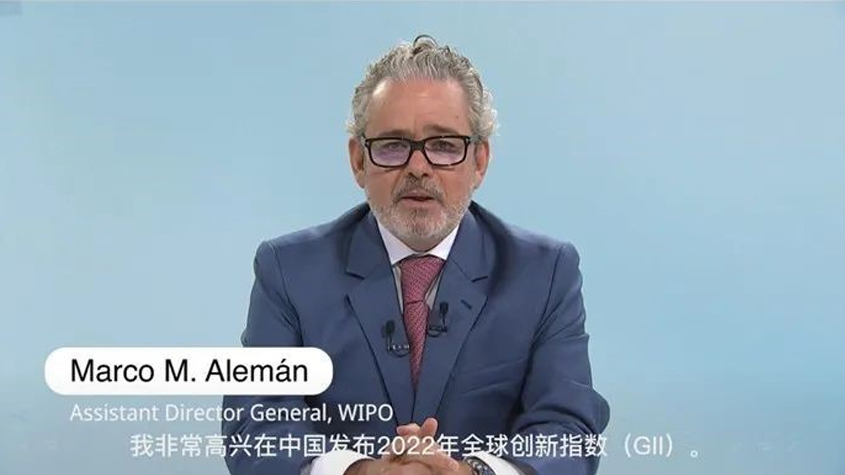 Mr. Marco Aleman, Assistant Director General of WIPO, pointed out in the opening remarks that the GII has contributed to better understanding the performance of national innovation systems and established itself as a powerful tool for designing and evaluating innovation policies. GII 2022 finds the innovative sectors of the world economy are at a crossroads, and innovation remains one of the most powerful tools for creating jobs, fostering growth and spreading opportunity.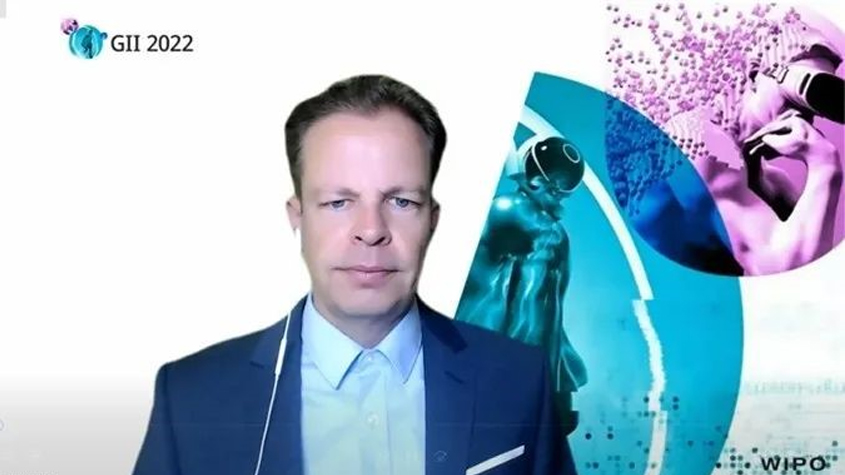 Mr. Sacha Wunsch-Vincent, GII Co-Editor and Head of Composite Indicator Research Section of WIPO, introduced that innovation investments have thrived in 2021, but premature decline in labor productivity and less-than-expected technological progress have emerged. Despite of all these challenges, GII 2022 predicts two novel innovation waves, Digital Age innovation wave and Deep Science innovation wave. Mr. Wunsch-Vincent shared that China ranks 11th in GII 2022 and is really at the door of the top 10 now, continuing to be a model for the world in terms of innovation catch-up.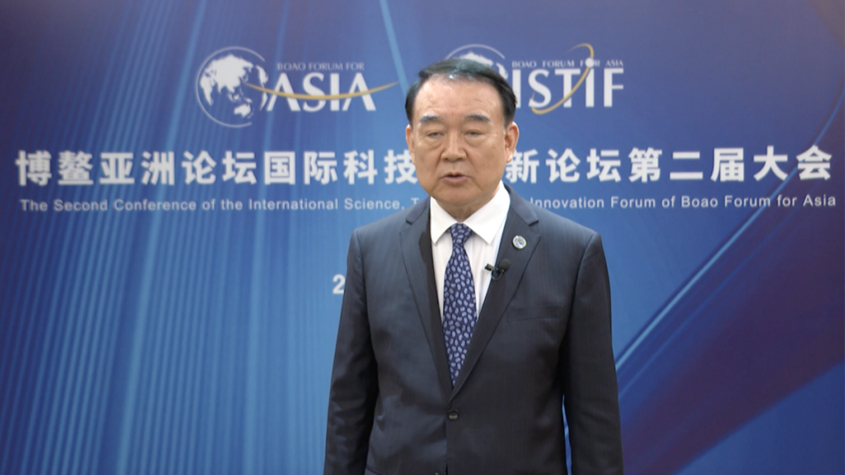 Mr. Li Baodong pointed out in the opening remarks that GII has shown a shift towards multipolarity in the global innovation landscape in recent years, with Asian countries substantially increasing their STI capabilities.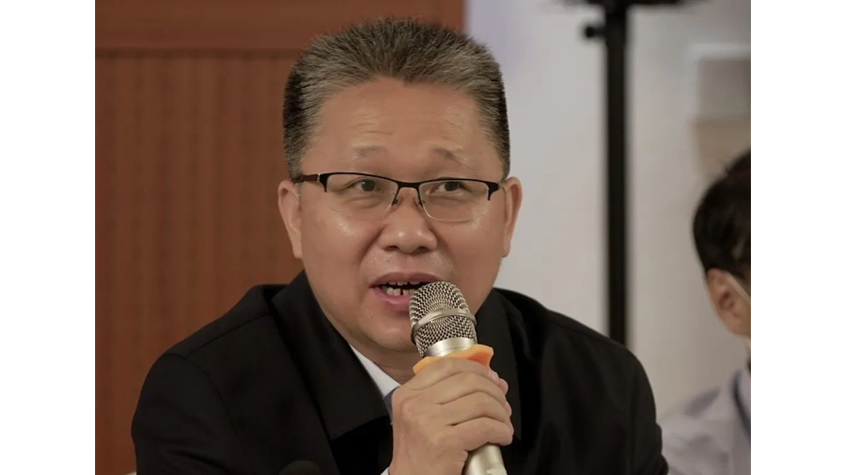 Mr. Wang Zhicheng, Director General of Copyright Department of the National Copyright Administration of China (NCAC), said that China keeps rising in the GII ranking and has established itself as a global leader. This cannot happen without its strengthened IP protection regime and measures taken to improve the business environment. In this regard, the NCAC has been taking efforts to facilitate copyright legislation, improve copyright enforcement, widen copyright services and deepen copyright international collaboration, so as to providing institutional support to innovation players.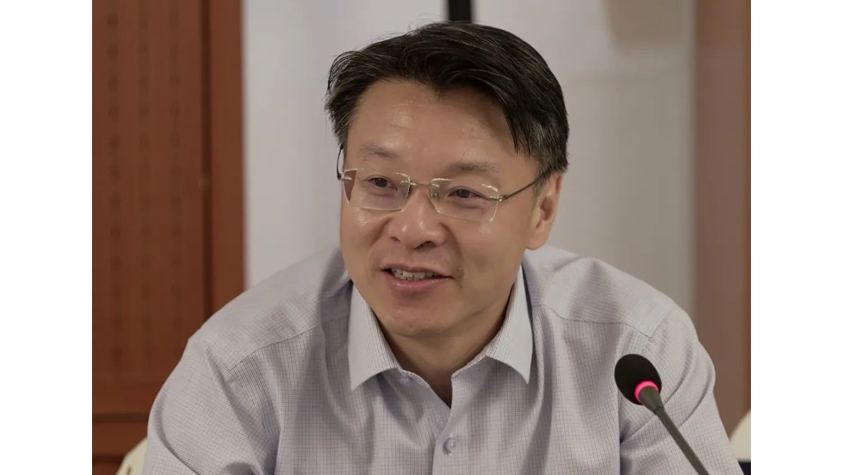 Mr. Kuang Xu, Deputy Director General of the Law Enforcement and Inspection Bureau of the State Administration for Market Regulation (SAMR), said that in recent years, the Chinese government attached great importance on innovation and IP protection, continuously maintaineda fair and just market order with incentives for innovation, and effectively created a market-oriented, law-based and international business environment. The Office of the National Leading Group on the Fight against IPR Infringement and Counterfeiting will continue to coordinate and strengthen IP protection, tackle infringing and counterfeiting goods, and implement the strategy of building an IP powerhouse through various measures.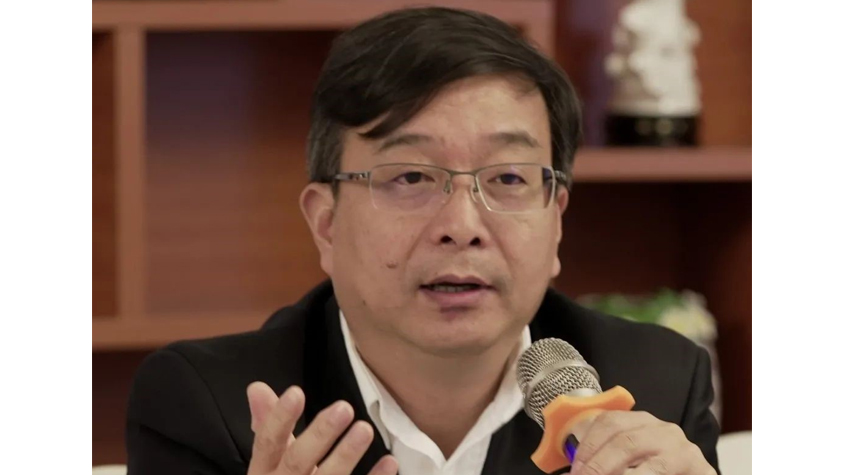 Mr. Bai Guangqing, Director General of the International Cooperation Department of the China National Intellectual Property Administration (CNIPA), pointed out that the construction of the innovative nation requires us to look at innovation through the lens of globalization, ecosystem and IP. The GII is not only a performance indicator, but also a thorough examination of a country's innovative ability. The economic ecosystem in China determines its advantages in innovative development, and the rise of China in innovation and IP in turn is for the good of mankind.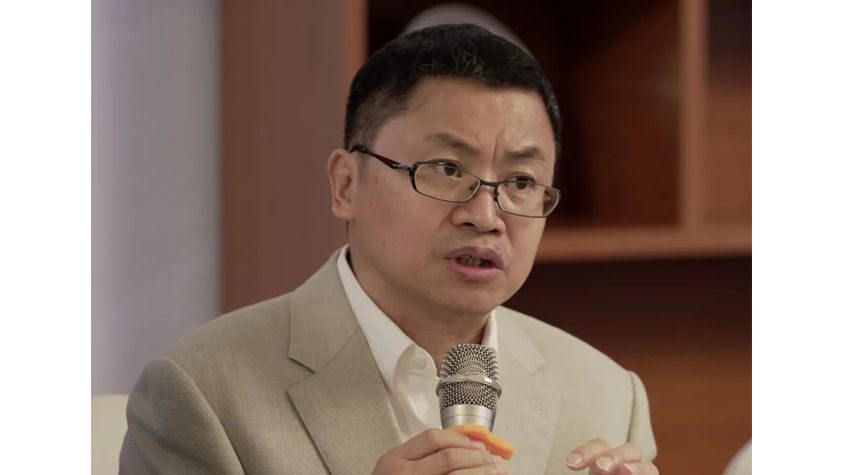 Prof. Yi Jiming of Peking University said that we are living in the post-pandemic era, which is incubating new technologies such as Internet Plus and Artificial Intelligence (AI). We are also living in an era of change, where certainties are embedded in uncertainties. There are huge innovative potentials within this process. China's rise in GII ranking and its top performance on creative output are both resulted in its strategical deployment of innovation.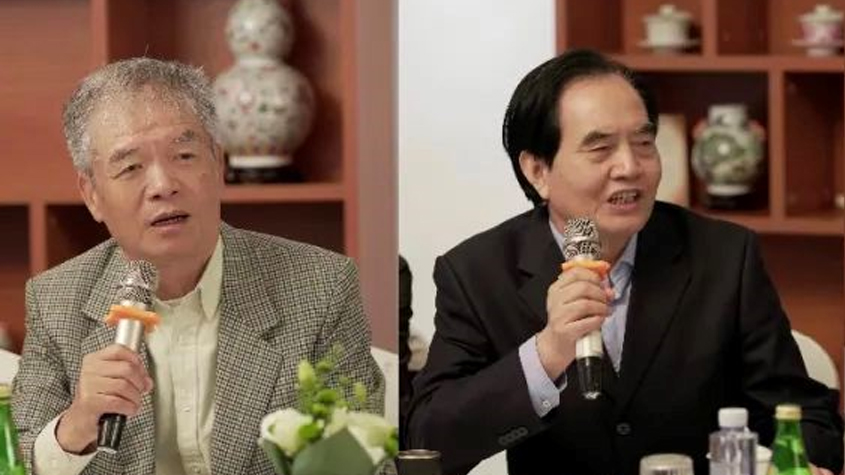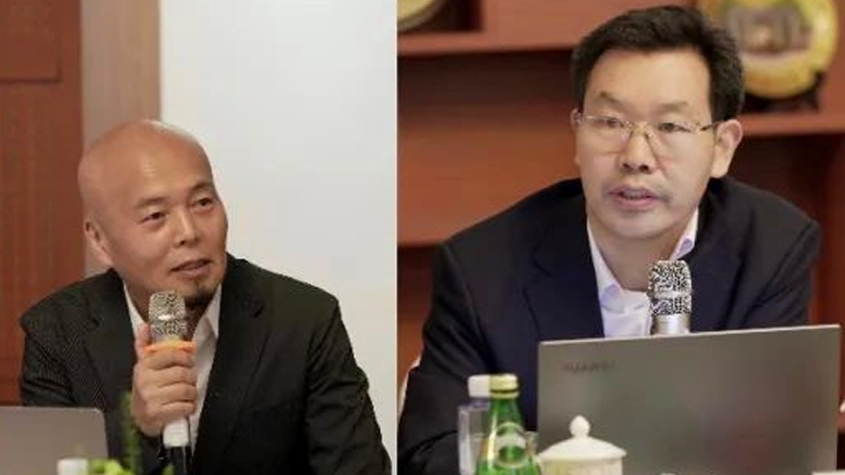 (From Left) Mr. Dong Songgen, Vice Chairman of the China International Cooperation Association of SMEs; Mr. Yu Haurong, Vice Chairman of the China Association of Inventions; Mr. Zhou Yaping, Vice Chairman of the China Audio-Video Copyright Association (CAVCA); Prof. Song Hefa of the University of Chinese Academy of Sciences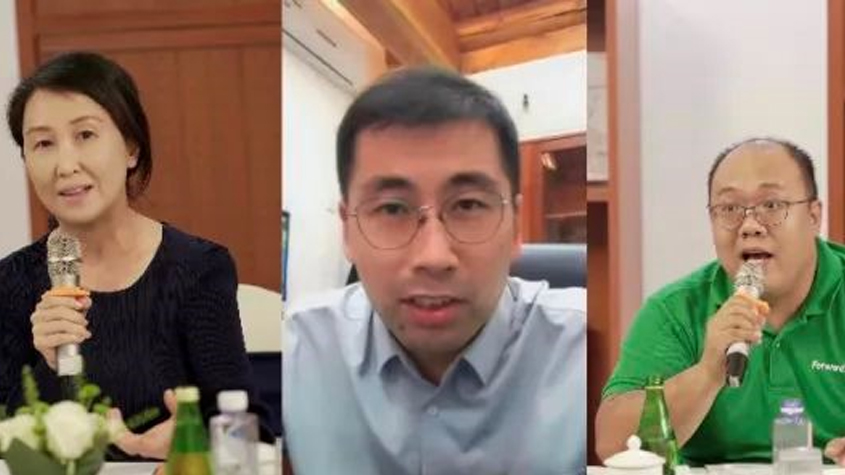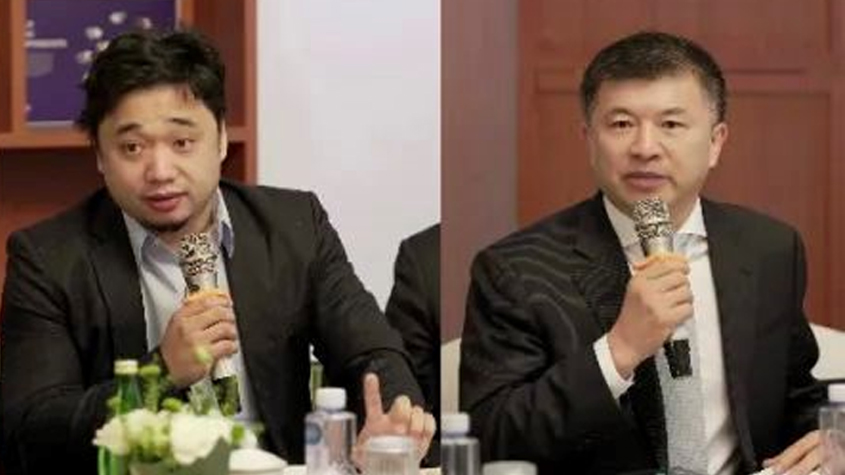 (From Left) Ms. Xing Yue, Vice President of the Alibaba Group; Mr. Wang Kan, Chief IP Officer of Suzhou Raycan; Mr. Cheng Peng, Chief IP Officer of ForwardX Robotics; Mr. Xie Hongxing, Director of BlueTech Clean Air Alliance; Mr. Wang Zhengzhi, Director of the Globe-Law Law Firm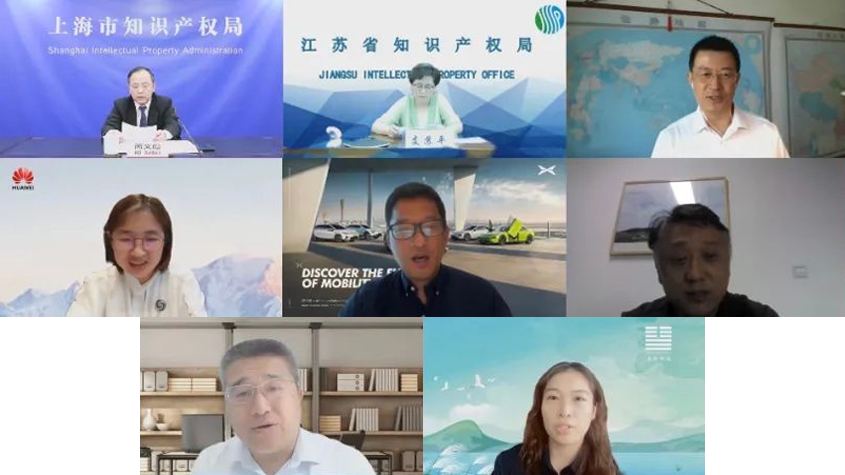 (From Left) Mr. Rui Wenbiao, Director General of the Shanghai Intellectual Property Administration; Ms. Zhi Suping, Director General of the Intellectual Property Office of Jiangsu Province; Prof. Yu Xiang of Huazhong University of Science and Technology; Ms. Zhang Yuan, Vice President of Huawei; Mr. Wu Xinzhou, Vice President of XPeng Motors; Mr. Xue Peng, Vice President of Guangzhou EHang; Prof. Qi Yong of Nanjing University of Science and Technology; Ms. Wu Na from Baohe Agriculture
Participants spoke highly of the GII, believing that GII has become an authoritative benchmark for measuring innovation worldwide with its comprehensive, objective and fair evaluation indicators. Rising up the GII rankings, China has established itself as a global innovation leader, and has become a model of innovation catch-up. The two innovation waves of Digital Age and Deep Science proposed by GII 2022 point the way for the future of global innovation. Both governments and enterprises should pay close attention to these two waves of innovation, introduce policies and measures to guide the development of relevant technologies, increase R&D investment and the training of scientific and technological personnel, and strive for breakthroughs in the new round of scientific and technological revolution.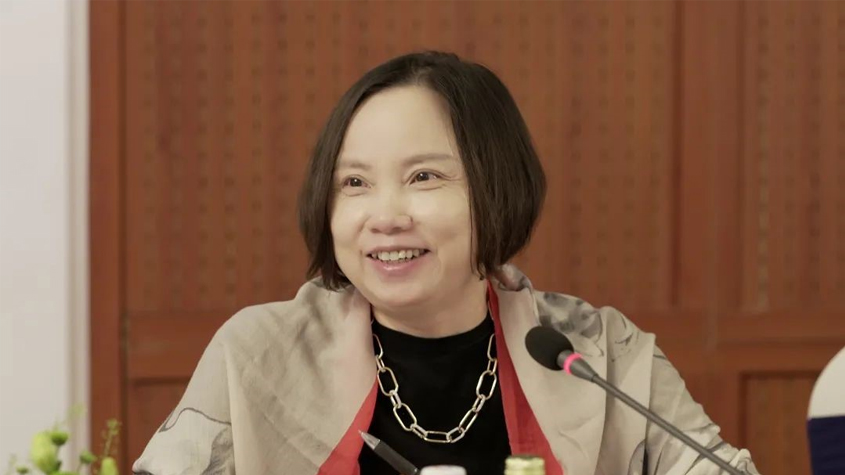 Ms. Liu wrapped up the Roundtable and summarized global innovation trends using four keywords. First, resilient. Despite the pandemic, innovation investments continued to boom in 2021, showing remarkably resilience. Second, uncertain. Global innovation outlook is uncertain against the background of the ongoing pandemic and its impact on economic and social development. Third, leadership. Switzerland, the United States, Sweden, the United Kingdom and the Netherlands still lead the GII ranking. Fourth, eastward. The locus of global innovation activities is moving eastward to Asia; East Asia dominates top ranking of global science and technological clusters in 2022.
Ms. Liu said that the GII 2022 has indicated the direction of innovation-driven growth –Digital Age innovation wave and Deep Science innovation wave, whose relationship will be complementary and synergistic. The Digital Age innovation wave, underpinned by artificial intelligence, blockchain, cloud computing, internet of things, big data, the metaverse and Web 3.0, will profoundly change both traditional and new economic development and progress. Deep Science innovation wave, built on breakthroughs in biotechnologies, nanotechnologies, new materials and other sciences, will revolutionize innovations in the fields of health, bio-agriculture, environment and mobility.
Ms. Liu noted that in addition to paying close attention to the Digital Age and Deep Science innovation waves, WIPO will focus on reaching out worldwide to explain the potential for IP to improve the lives of everyone, everywhere; bringing people together and partner with stakeholders to shape the future of the global IP ecosystem; providing high quality IP services, knowledge and data that deliver value to users around the world; supporting governments, enterprises, communities and individuals to use IP as a tool for growth and sustainable development. As the extension of WIPO in China, the WOC will continue to provide Chinese stakeholders with more timely, targeted, and tailored services.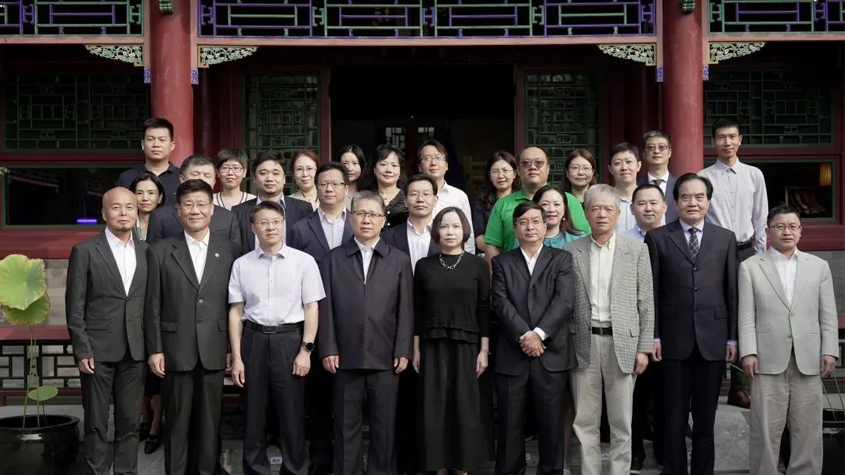 Other attendees include Mr. Ma Fu, Chairman of the China Trademark Association, Ms. Zhu Yingchun from Ministry of Science and Technology, Mr. Yao Weihao from Peking University and Ms. Cao Zhao from China Association of SMEs.