Creators Rights Top Agenda of Director General's Visit to UK Parliament
April 11, 2019
WIPO Director General Francis Gurry visited the UK Parliament on April 2, 2019, where he held a series of meetings with Government officials, parliamentarians, authors and artists and joined Minister of State for Digital and the Creative Industries Margot James at an award ceremony for young filmmakers.
In a meeting with representatives of UK visual creators, the Director General heard representations about the positive economic and creative impact of the Artists' Resale Right in the UK. Discussions focused on how the benefits might be of particular support to the economies of developing countries and how the subject could be addressed within WIPO's negotiating structures.
Five senior parliamentarians who have held Ministerial/Parliamentary Chair rank for copyright issues, famous authors Ms. Joanna Trollope and Ms. Maggie Gee, and other stakeholder representatives, explained to the Director General in a separate meeting how authors' income levels are in crisis. One issue they explored was how the proven benefits of the Public Lending Right across Europe might be extended globally.
Along with Minister James, the Director General took part in "Film The House" event for a celebration of the next generation of UK filmmakers and scriptwriters.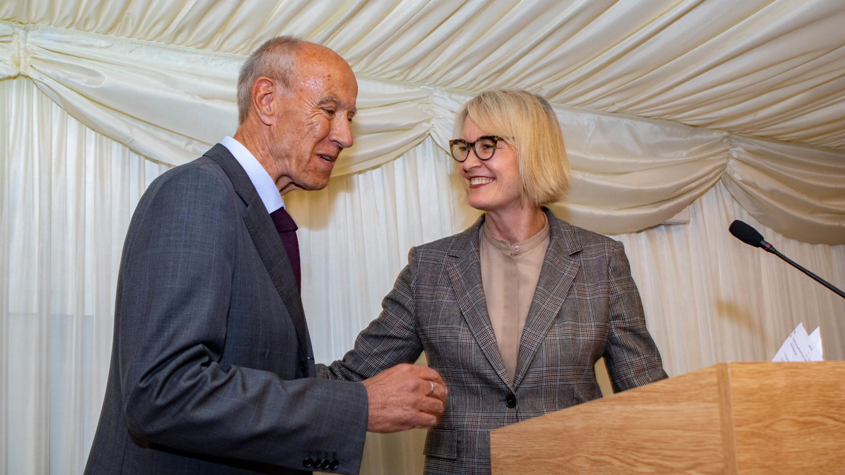 The Director General presented Mr. Morgan O'Connell a Film The House award in the Best Short Film for under 16-year-old category during the ceremony on the House of Commons Terrace.
In a speech to an audience of parliamentarians and creative industries stakeholders, the Director General said that all films always begin with the author of the script and that all links in the economic value chain need to be remunerated.